DevCom Prof on research management fellowship in Australia
Details

Written by MMCano

Published: 30 August 2013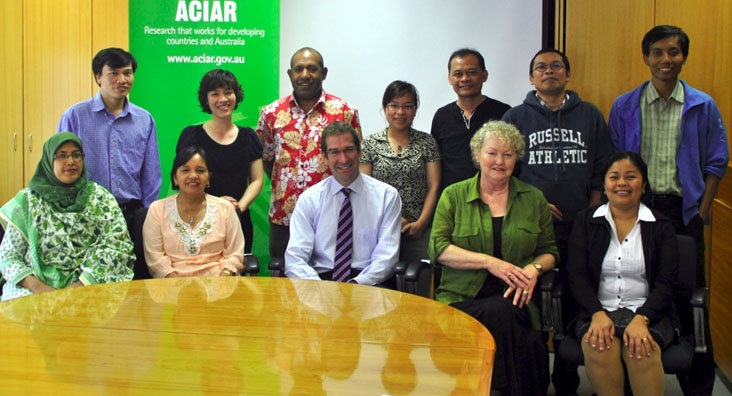 Dr. Rotacio Gravoso, Professor of the Department of Development Communication (DDC), has been in Australia from February 14 t0 March 21, 2012 as a recipient of the John Dillon Memorial Fellowship on Research Management. Sponsored by the Australian Center for International Agricultural Research (ACIAR), the fellowship afforded Dr. Gravoso and other ten fellows from the Philippines, Indonesia, Vietnam, Bangladesh, and Papua New Guinea the opportunity to participate in workshops on communicating science at Melbourne; leadership development at Melbourne Business School, the top education provider in Australia; and research management at the ACIAR Headquarters in Canberra.
Dr. Gravoso has also participated in exposure trips in South Australia to observe the best practices in linking research and the market. He also visited research centers and agri-based industries. At Queensland, aside from visiting the University of Queensland in Brisbane, he experienced an eco-tour in Fraser Island, a tourist spot listed by the United Nations as World Heritage Site.
The John Dillon Memorial Fellowship was established by ACIAR in recognition of Professor John L. Dillon's life-long support for international agricultural research. The Fellowship aims to develop leadership skills in the areas of agricultural research management, agricultural policy and/or extension technologies. In 2011, Dr. Zenaida Gonzaga of the Department of Horticulture also received the same award.
Meanwhile, the Office of the Vice President for Research and Extension, through the Director of Research, Prof. Rosa Ophelia D. Velarde, is arranging for a workshop at VSU for Dr. Gravoso to share the things he learned from the Fellowship.