Search for Truth turns 30
Details

Written by Jed Asaph Cortes

Published: 05 April 2014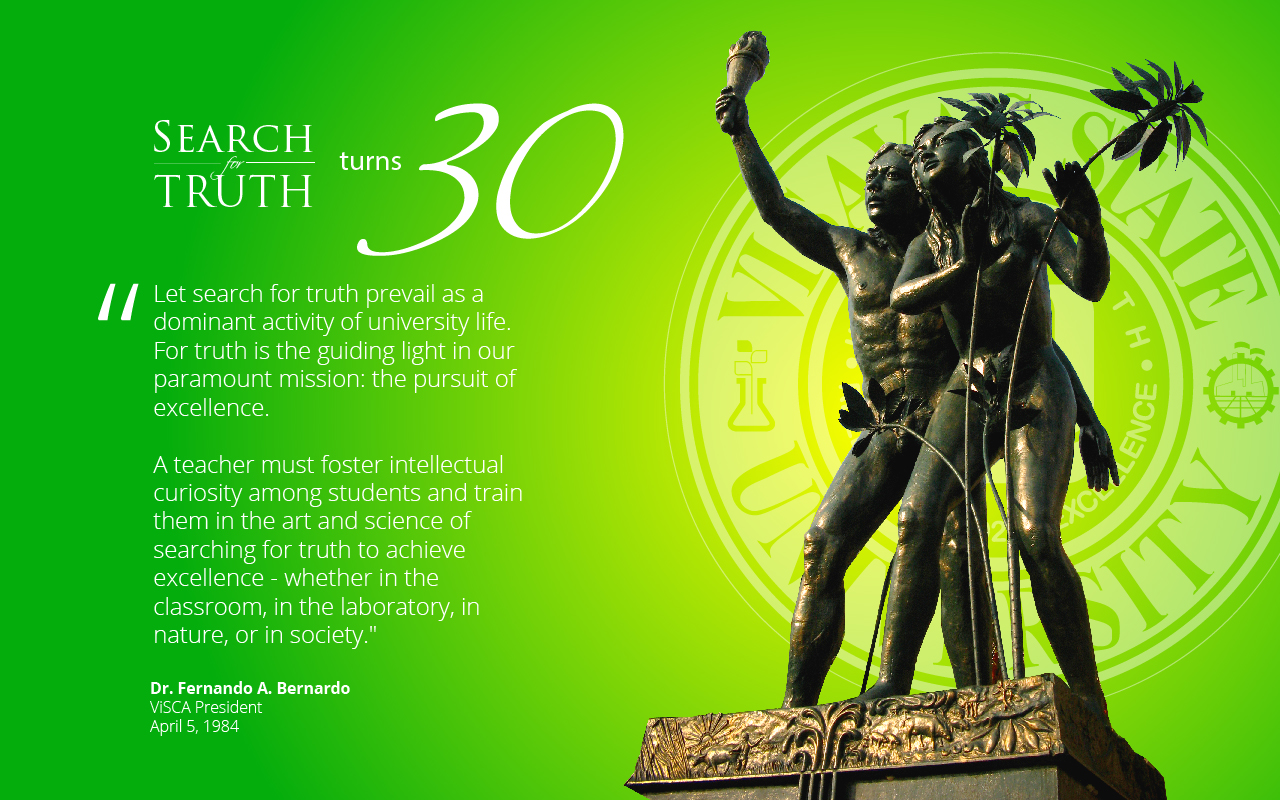 The Search for Truth, one of VSU's most prominent symbols, turns 30 today.
On April 5, 1984, ViSCA President Dr. Fernando A. Bernardo unveiled the monument to a young college community. Standing in front of the Administration Building are two gigantic nude figures of a man and a woman, emphasizing partnership in the quest for truth, knowledge, and the professions. Nakedness symbolizes boldness, impartiality and unemcumbered drive in seeking for truth in its academic pursuits.
At the inscription at its foot, Bernardo writes:
"Let search for truth prevail as a dominant activity of university life. For truth is the guiding light in our paramount mission: the pursuit of excellence.
A teacher must foster intellectual curiosity among students and train them in the art and science of searching for truth to achieve excellence - whether in the classroom, in the laboratory, in nature, or in society."
During its creation, Bernardo brought in three pairs of models for both the male and female figures to the studio. Mr. Reynaldo Monreal, a ViSCA alumnus, assisted Bernardo in the shooting of the models. At the president's direction, he also designed the platform where the statue now stands.
Contrary to public opinion, the monument was not inspired by Filipino folk characters 'Malakas and Maganda', and must not be misconstrued as such.
Do you have photos of you and friends at the Search for Truth? Upload them on Twitter or Instagram with the hashtag #SearchforTruth and we'll post them below!