SU and Ghent University ink MOU for research collaboration
Details

Written by Jesus Freddy M. Baldos

Published: 26 May 2015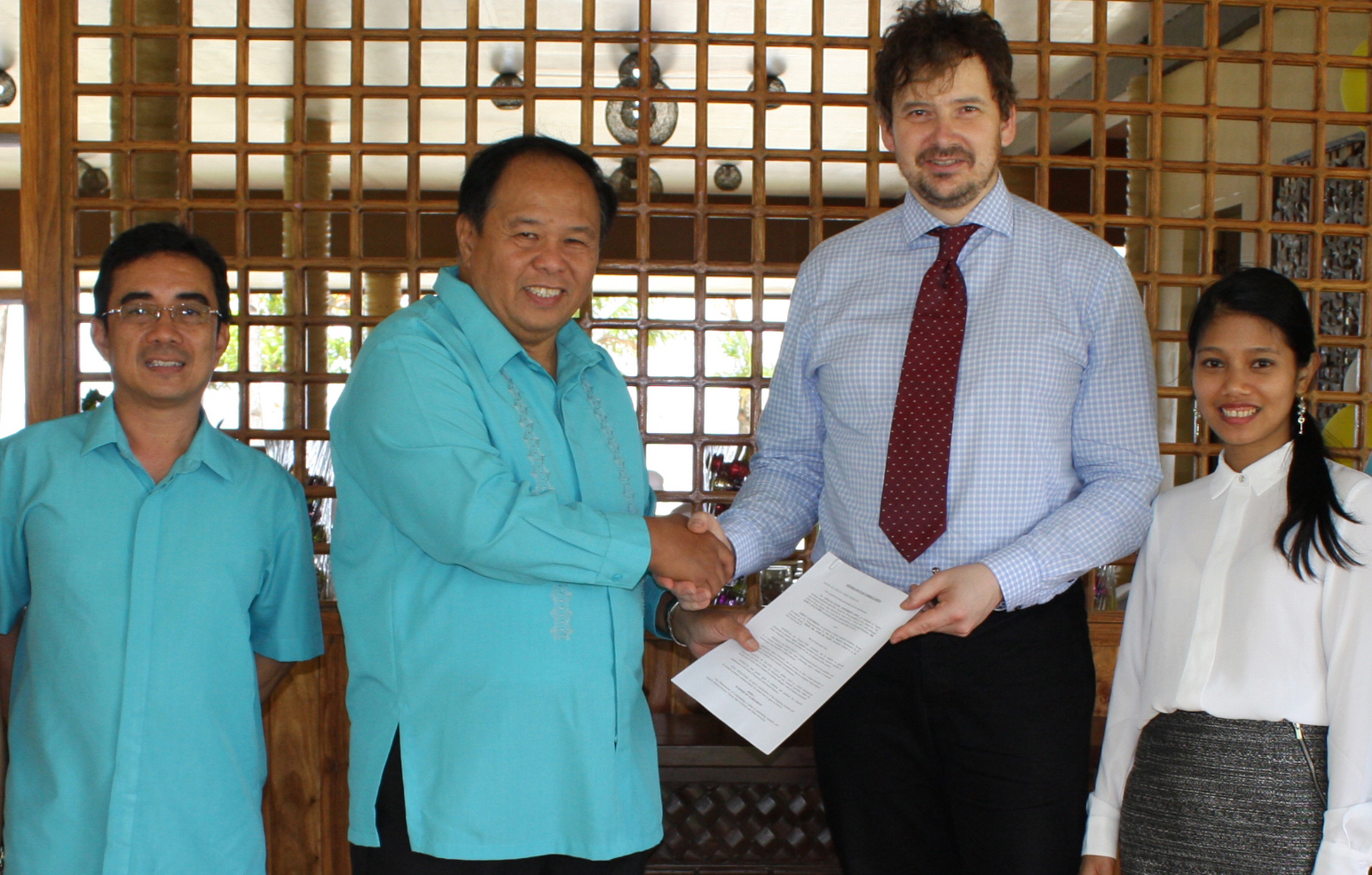 The Visayas State University (VSU) and the Ghent University (GU) at St. Pietersnieuwstraat, Ghent, Belgium entered into a Memorandum of Understanding (MOU) for the establishment and promotion of research collaboration on the basis of reciprocity and mutual interest.
The MOU was signed on April 7, 2015 at the VSU Guesthouse by the VSU President, Dr. Jose L. Bacusmo, and the GU Rector, Prof. Dr. Anne D. Paepe, in the presence of Dr. Victor B. Asio, VP for Planning, Resource Generation and External Affairs, and Prof. Peter L. M. Goethals, GU faculty.
As stipulated in the MOU, both parties agree to promote, depending on the resources available, exchange of advanced students (master or Ph.D.) for study or research, joint research activities, exchange of information and publication, and search for opportunities for developing joint-master programs.
The MOU particularly stated that Ms. Marie Anne Eurie Forio, a VSU alumna who is now pursuing her Doctor of Applied Biological Sciences and presently enrolled at GU as part of the doctoral training program under the AECO Research Unit, Laboratory of Environmental Toxicology and Aquatic Ecology, shall be detailed on a short-term basis at VSU through the Institute of Tropical Ecology and Environmental Management (ITEEM) for the first cooperative sampling campaign in the rivers of Leyte and Southern Leyte. While at VSU, Ms. Forio shall be supervised and assisted by Dr. Asio and Dr. Marlito Bande within the sampling campaign period. JFMBaldos