VSU BS Forestry Cum Laude graduate tops August 2015 Forester Licensure Exam
Details

Written by Visayas State University

Published: 24 September 2015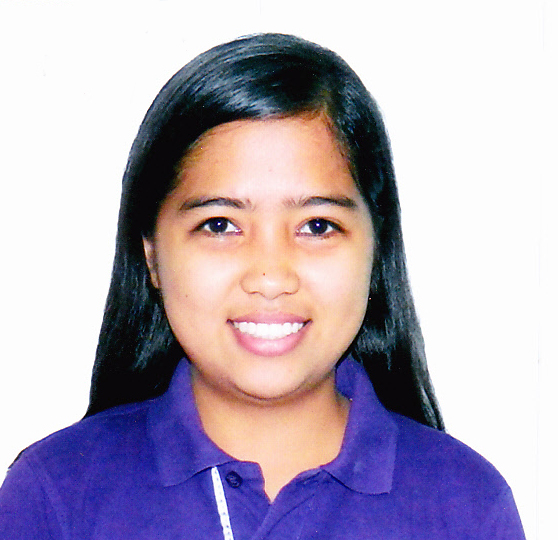 Forester Marjorie D. Elbiña, a Cum Laude graduate of the Bachelor of Science in Forestry of the Visayas State University (VSU) in Baybay City, Leyte, got the first place among the 961 hopefuls in the August 2015 Forester Licensure Examination throughout the country. For. Elbiña got a rating of 90.95% ahead of the second placer from Caraga State University in Butuan City who got a rating of 90.10% and of the third placer from the University of the Philippines Los Baños who got 89.70%.
For. Elbiña finished her BS in Forestry at VSU on April 22, 2015 as consistent honor student. Presently, she is working as a Science Research Assistant of the VSU College of Forestry and Environmental Science (CFES).
Asked as to her reaction upon knowing that she topped the Board Exam, For. Elbiña humbly said that she did not expect that she will top the examination considering that the exam was very difficult. "In fact, when my dean of CFES and my mentors texted and called me, the news did not sink in to me immediately. I was in the state of shock that I do not know how I felt that very moment. Later on, I was so happy that I got the highest place in the Board Exam and I was so thankful to the Lord for how He blessed me," For. Elbiña happily narrated.
For. Elbiña preferred to have her review class for the whole month of May at the VSU Review Center where she also topped in the Pre-Board Exam conducted by the Review Center.
Being the topnotcher in the August 2015 Forestry Licensure Exam, For. Elbiña shall be receiving a cash award of PhP50,000 from VSU during the 2016 Commencement Exercises. The award is VSU's way of recognizing the excellent performance of its graduates in professional licensure examination by virtue of Board of Regents (BOR) Resolution No. 24, series of 2011, dated 20 December 2011 granting monetary incentives to board examination topnotchers, such as: 1st Placer – PhP50,000; 2nd Placer – PhP40,000; 3rd Placer – PhP30,000; and 4th-10th Placers – PhP20,000.
As released by the Professional Regulation Commission (PRC) and the Board of Foresters, out of 961 examinees nationwide, only 461 passed the Board registering a national passing percentage of 47.97%. The Board Exam covered the following subjects: Forest Ecosystem (20%), Forest Governance and Social Forestry (25%), Forest Utilization Engineering (20%), and Forest Production and Management (35%). The examinations were held in the cities of Manila, Cagayan De Oro, and Davao on August 2-3, 2015. The results were released in two (2) working days after the last day of examination.
There were a total of 20 first timers from VSU, of whom 16 of them passed the exam, giving VSU an institutional passing percentage of 80%. However, there were 15 repeaters of the said exam and only five (5) of them successfully passed the Board Exam.
The New Foresters of VSU are as follows: Marjorie D. Elbiña – 1st placer, Ma. Theresa Q. Cabido, Catherine C. Cepada, Julios B. Comaling, Jazzy L. Emutan, Joshua B. Enas, Eduardo G. Espejon, Jr., Marichu E. Jabines, Ildefonso T. Jayme, Susette P. Lazarte, Rojie G. Lingo, Ivy Migzylo E. Macalalag, Mary Grace N. Merano, Robert Julius I. Miano, Raymund V. Moca, Zhamier S. Naval, Jessa C. Nuñez, Jerson Pacanan, Jiely Rose T. Pecasales, Gonzalo O. Recosana, Jr., and Charie May C. Taripe. JFMBaldos