VSU women leaders tackle gender issues
Details

Written by VSU Web Team

Published: 09 March 2016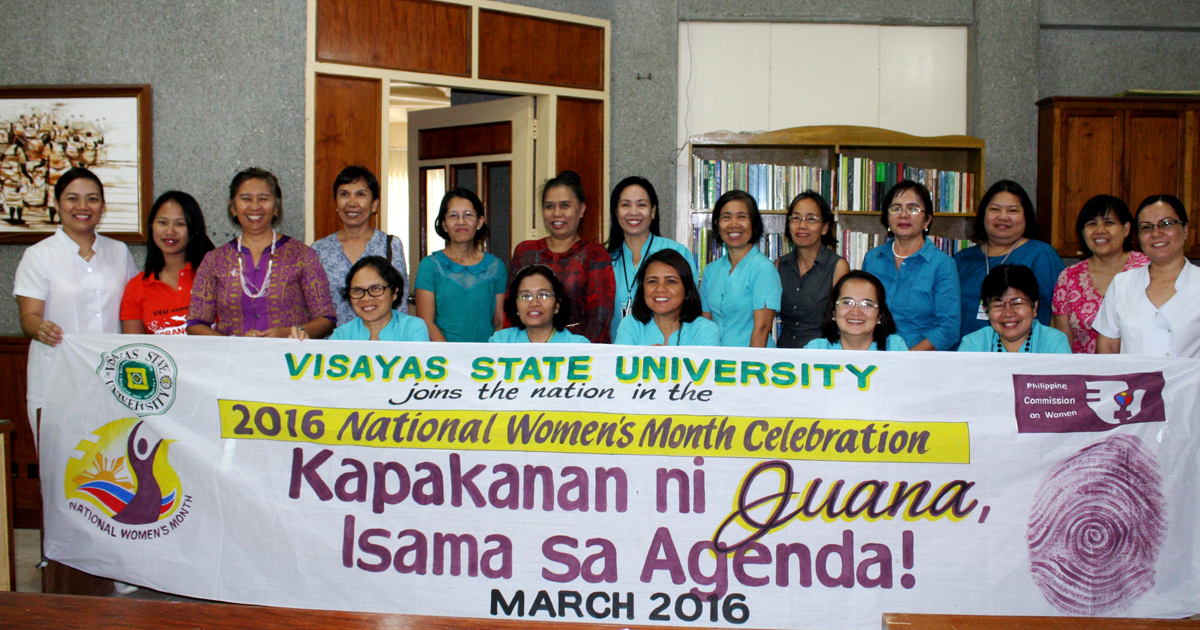 In celebration of the National Women's Month, women leaders in VSU had come together for the first time to identify gender issues in the university that need immediate attention.
VSU's Gender and Development (GAD) Coordinator Maria Aurora Teresita Tabada said that while there have been several venues for university leaders to discuss issues, no opportunity had ever come for women leaders to seriously talk about matters that impact women.
Among the issues identified during the forum include improving services that attend to women's needs, as well as general concerns such as drug abuse, safety and security, and reproductive health among other matters.
Tabada said gender issues exist where there are differences between men and women. The assumption that drug abuse is mostly committed by men is one of the issues that GAD also looks into, Tabada said. Moreover, the coordinator of the Anti-Sexual Harassment Unit in VSU also said that GAD is also concerned with matters that may indirectly impact women.
The forum was conducted on March 8, during the International Women's Day, at the Institute of Strategic Research and Development Studies. With the theme "Kapakanan ni Juana, Isama sa Agenda," the activity was participated in by 17 heads of academic departments, research centers, and units.