VSU alumni win in young economists' tilt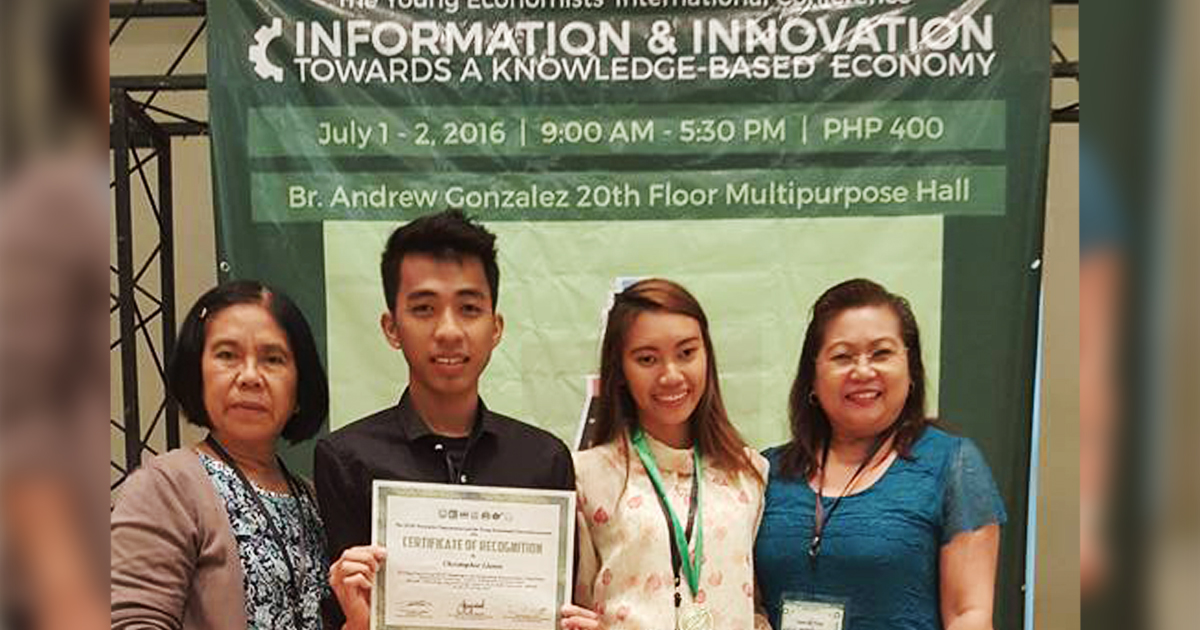 Fresh graduates Mary Jane Pepe and Christopher Llones with coaches Dr. Salome Bulayog and Prof. Rufina Capuno brought home the first and second prizes in the research paper category.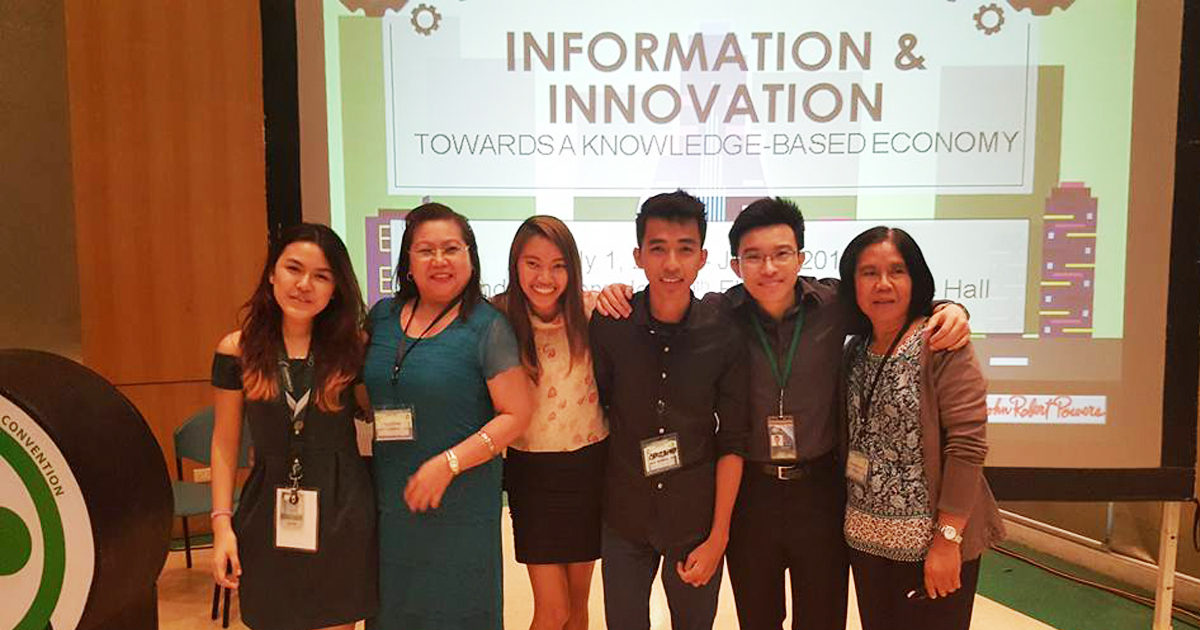 Pepe and Llones won the regional competition in February 2016 which qualified them to the international round. In the regional search, Llones got the first prize while Pepe landed second. The outcome reversed during the international tilt with Pepe landing first place.
The annual Young Economists' Convention is a widely participated event with delegates from all over the Philippines and other ASEAN countries.
This year's conference focused on Information and Innovation: Towards a knowledge-based economy.