OP MC No. 35, S. 2020 | Suspension of Classes and Implementation of Flexible/Alternative Work Arrangements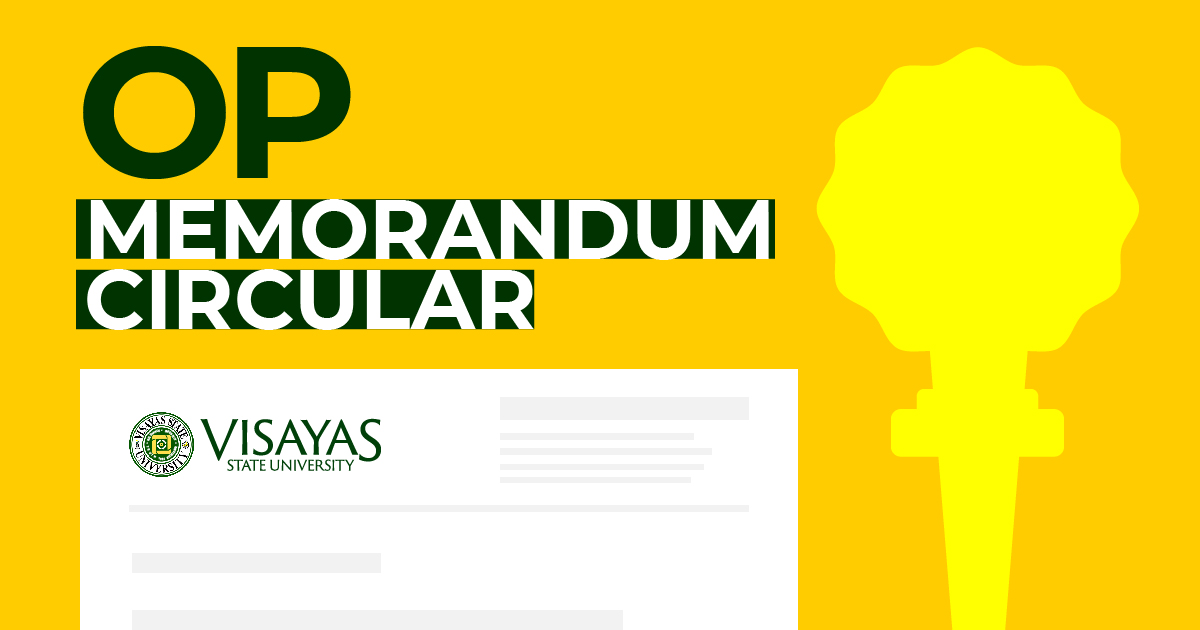 T O: All VSU Constituents
R E: Suspension of Classes and Implementation of Flexible/Alternative Work Arrangements
In view of the recent updates and declaration from the Department of Health and the Inter-Agency Taskforce for the Management of Emerging Infectious Disease on CODE RED (Alert Level 4) sublevel 2 COVID-19 situation, classes in all levels including NSTP/CWTS activities are hereby suspended effective immediately until March 20, 2020. Students are encouraged to go home to their respective hometowns. Students who cannot go home are advised to coordinate with their dormitory advisers and/or accommodation in-charge. Likewise, students conducting their theses studies and those who wish to continue working in the laboratory within the campus should secure a waiver or parent's consent. They should be accompanied by their respective advisers or laboratory in-charge while working in the laboratory.
VSU employees will adopt a flexible/alternative work arrangement whether in their office or at home so as not to impede the delivery of services of the University. Specifically, this will be implemented through the following:
All faculty members and part-time instructors shall provide alternative modes of learning and assessment to their students. They are also expected to produce an output to be identified with their respective Unit Heads such as but not limited to course syllabi and other instructional materials. All these outputs should be clearly agreed by concerned department heads and teachers by Monday, March 16, 2020.
All Department Heads are also expected to finish and submit their respective Annual Reports to their concerned colleges or units within the week.
All colleges/departments/units should appoint a working staff in charge of their office operations from 08:00AM until 05:00PM, Monday to Friday.
Job Order (JO) workers of the university who are assigned to provide basic services such as waste collection and disposal, cleanliness of surroundings, feeding of animals, and maintenance of experiments shall report to their respective units to ensure continuity of operations and non-disruption of projects. JO administrative staff whose services are only needed when there are classes will not report to work.
All medical and security personnel shall continue in full operation.
All members of the UADCO and the VSU COVID-19 Task Force should be on stand-by for special meetings that may be called any time.
Finally, everybody is advised to take recommended precautionary measures and only adhere to legitimate updates from the official university news platforms published periodically.
For strict compliance.
EDGARDO E. TULIN
President