Undergraduate Degree Programs
BSFT• Bachelor of Science in Food Technology
---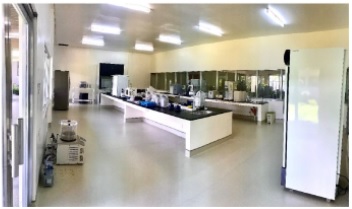 At a glance
| | |
| --- | --- |
| Program | Bachelor of Science in Food Technology |
| Duration | 4 Years |
| College | College of Agriculture & Food Science |
| Department | Department of Food Science and Technology |
| Campus | VSU Main Campus, Baybay City, Leyte |
| Majors | |
| Compliance | |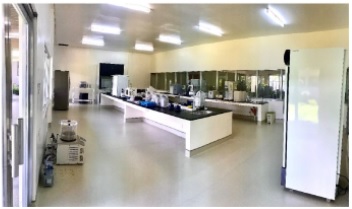 ---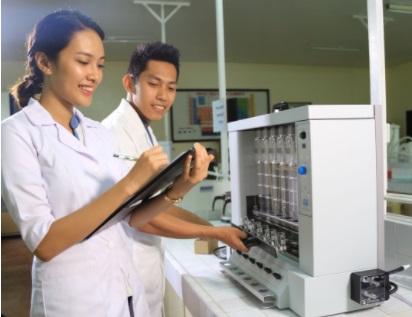 About the Program
In early 1980's the Food Science program was offered as a major under BSHE Curriculum and offered under the Department of Home Science. The Program was revised in 1984 and a full BSFT curriculum was proposed. In 1985 the Board of Regents (BOR) approved the implementation of the BSFT program. It is the First Food Technology program offered by SUC's in the Visayas and Mindanao in 1986. The Food Technology curriculum was revised to strengthen the program and in 1996 the MS in Food Science & Technology was proposed and offered.
In 2000, the Food Science Section was converted to the Department of Food Science and Technology (DFST) and in 2006 the CHED Memo #45 ordered the adoption of Policies and Standards for All Bachelor of Science in Food Technology programs of the country. The latest CMO No. 7 s. 2019 was followed starting School year 2020-2021.
Program highlights
BSFT and MSFST Programs
PhD in Food Science and Technology is under review
Active in Research in product development and product quality and safety
Assist the MSME's in the Region and even other Regions when requested
Assist the entrepreneurs/industry in the improvement of the quality of their existing/new products and the implementation of GMP
Career Opportunities
Graduates of this program can be
Instructors in Colleges, Universities and Technological Institutes
Researchers in Colleges, Universities and Technological Institutes
Government Food Inspectors in Regulation and Safety
Extension Workers in Government Agencies
Entrepreneurs in the Food Business
Managers in Food and Related Companies
Food Engineers in Food and Related Establishments
Quality Control Scientists/Quality Analyst in different Food Manufacturing
Production Supervisors in Food Companies
R & D specialist in Food Companies
Notable Alumni
The following Viscans who graduated in this program have made a name in their field:
Dr. Rodney Perez – 2021 Young Asian Biotechnologist awarded by The Society for Biotechnology in Japan. He is the first Filipino to receive the prestigious award.
Contact
Department of Food Science and Technology
College of Agriculture and Food Science
Visayas State University
Visca, Baybay City, Leyte
Philippines 6521
Phone:
Email:
This email address is being protected from spambots. You need JavaScript enabled to view it.
Facebook: