Flood hazard, resource maps now ready for Region 8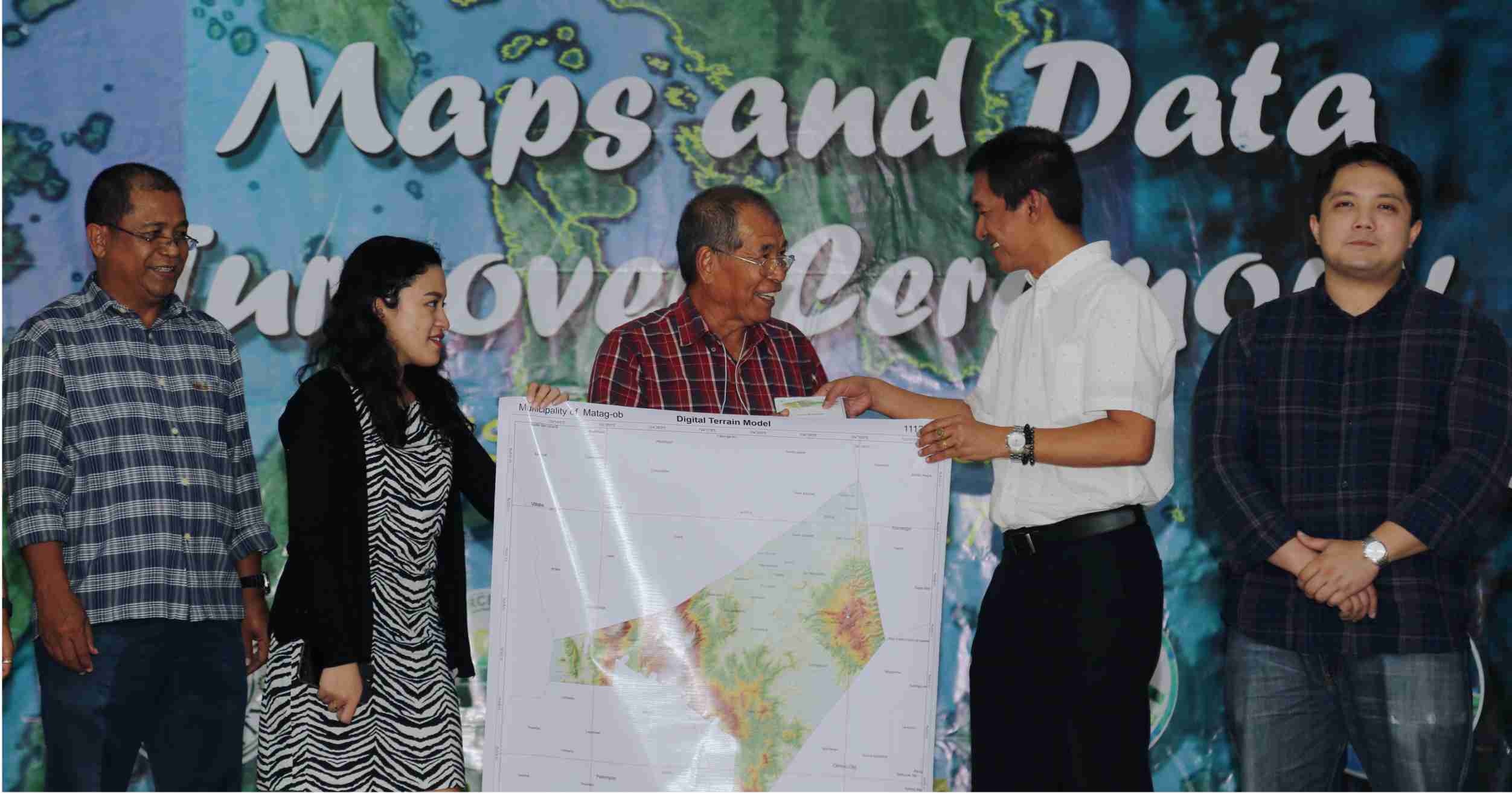 The ceremony is part of the Philippine Light Detection and Ranging (Phil-LiDAR) projects of VSU with funding from the Department of Science and Technology (DOST).
The maps, which were contained in a CD, were given to representatives of local government units in the five provinces of Region 8.
The flood hazard maps contain information on predicted flood depth and risk levels in areas close to river basins. On the other hand, the resource maps reflect the agricultural, forestry, coastal resources of a municipality or city, as well as potential renewable energy sources, and hydrologic data.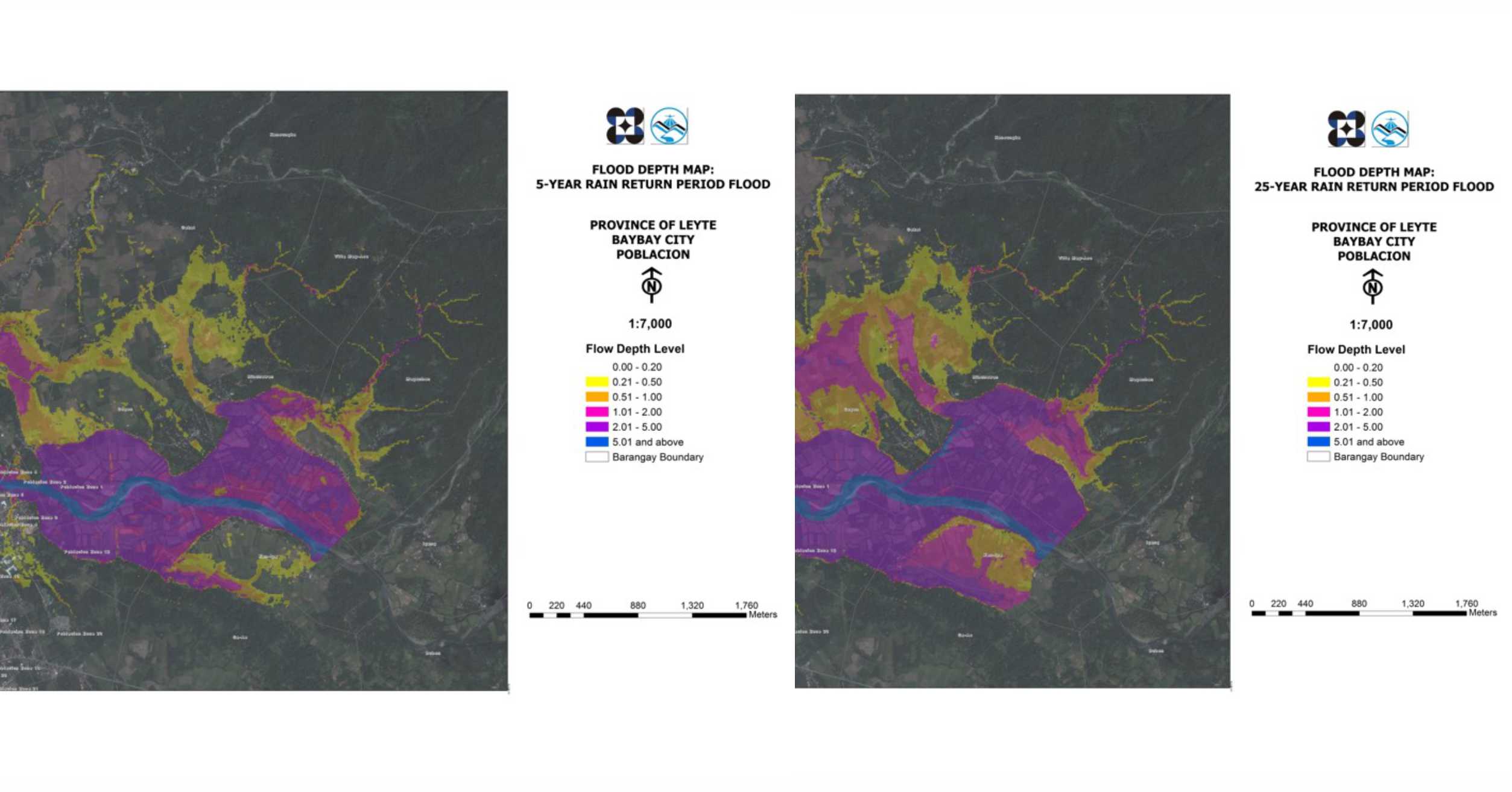 UP Diliman Phil-LiDAR 1 Chief Science Research Specialist Christopher Uichanco said he is hopeful that VSU's outputs can help local government units (LGUs) create comprehensive flood advisory systems and design mitigation measures based on the data from the provided maps.
"The project both acquired aerial and elevation topography, and ground surveys to produce digital elevation models and come up with the flood hazard maps," explained Uichanco.
VSU Phil-LiDAR 2 project leader Dr. Pastor Garcia said the maps can be used in planning disaster response and mitigation strategies as well as in developing agribusiness opportunities with the available untapped resources. The development of the maps is partly a response of NEDA's call to provide regions with tools for decision-making, Dr. Garcia said.
Dr. Ciriago Agner, Jr., the Chairman of the Committee on Environment and disaster risk management focal person in Palo expressed his gratitude to the Phil-LiDAR program.
"These maps from VSU Phil-LiDAR program, will be a great help in reducing the vulnerability of our crops and other resources," said Dr. Agner as he recognized the usability of the maps from their existing hazard maps.
Continuous assistance
The VSU Phil-LiDAR projects officially ended on May 31. However, assistance for LGUs will continuously be provided by VSU and other institutions.
Uichangco demonstrated the Automated Water Level Forecasting System which can be accessed from the website, http://dream.upd.edu.ph. The system gives past and actual water levels of river basins as well as predicted risk levels.
Moreover, VSU President Dr. Edgardo E. Tulin mentioned said the university will continue to provide technical services, and develop more technologies for disaster risk mitigation and economic growth as its responsibility to its neighboring communities.
The Phil-LiDAR projects were initiated by the University of the Philippines Diliman's Disaster Risk and Exposure Assessment for Mitigation (DREAM) Program in 2014. For nationwide implementation, higher education institutions in different regions had been appointed as partners. VSU had led the implementation for Eastern Visayas.
DOST is currently brewing a proposal to build the Regional Center for Advanced Geospatial Technology Applications and Data Science under the DOST NICER Program at the VSU Main Campus. Research specialists who worked for the VSU Phil-LiDAR projects may be transferred to this center to continue producing outputs for the communities.