#VSUGrad: Class 2017 Valedictorian aims to be the next Cherrie Atilano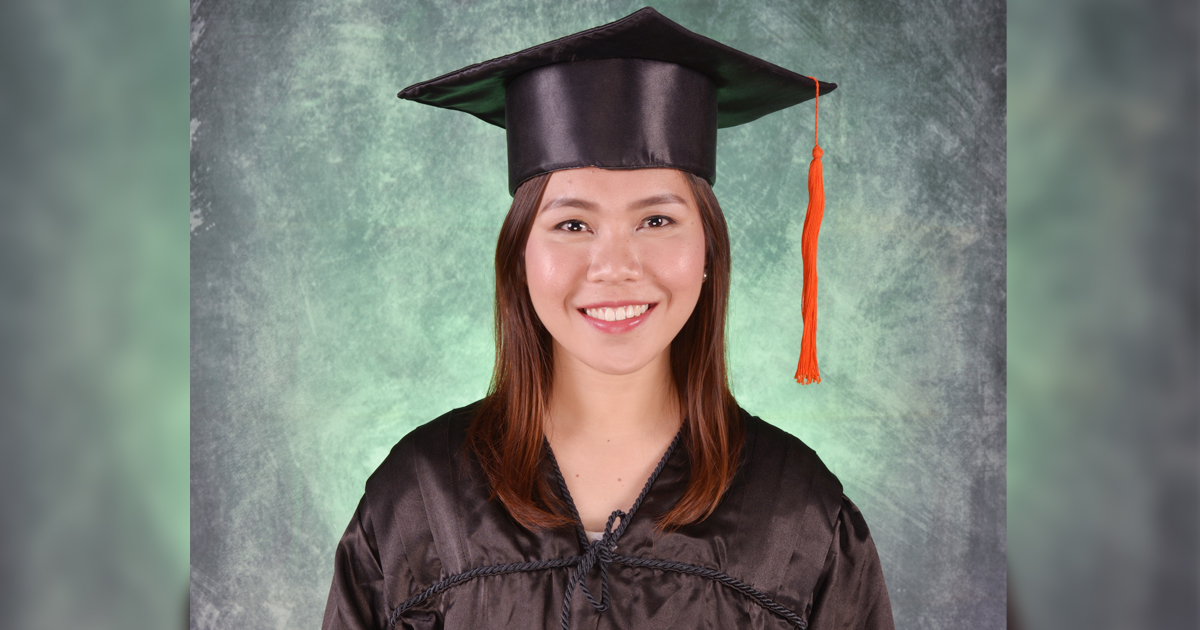 Cherrie Atilano is a 2007 alumna of VSU who founded AGREA Philippines, an agri-social enterprise that seeks to develop a replicable one-island economic model founded on sustainable agriculture.
"I admire her passion to elevate lives of Filipino farmers and their families," said Ratilla as she had witnessed Atilano's immersion with the farmers during her (Ratilla) study in Ormoc City. She said it gave her an insight on Cherrie's works with the farming communities and admired her even more.
Ratilla had the chance to know Cherrie better in a forum on leadership and civic engagement, at VSU in November last year. Since then, Ratilla admired her drive and steadfast advocacy in agriculture.
Pressures from success
Albeit grateful for the feat, Ratilla admitted that she had not expected to top some 1,300 graduating students.
"I want to cry because I did not expect this to happen. People might think I'm sort of a genius. I am not. I just study," said the BS Economics graduating student who garnered a grade point average of 1.185.
To dream like Cherrie Atilano is a challenge for the class valedictorian. However, Ratilla said she hopes that she will be able to achieve it soon.
"I can't tell this early if I can do it. Still, I'm hoping that I can be like her in the future. That would be wonderful," she told.
Advice from the Top Grad
As the only student who will graduate summa cum laude this year, Ratilla spilled her simple secrets to academic success.
"Study. If I don't study, I won't have an answer [to exams]. Have friends and have fun with them. Don't forget to unwind. If you're stressed out, just take time to 'chill'," Ratilla quipped.
Ratilla also attributes her success to some words of wisdom from her parents.
"My mom told me that I have to do it for myself. If I fail, it's on me. If I succeed, then it will also be for me alone," said Ratilla. This advice which she committed to memory gave her the impetus to take any chance to make her dreams come true.
Ratilla would be the 8th graduate summa cum laude in the history of VSU.