VSU campus to be an ecotourism site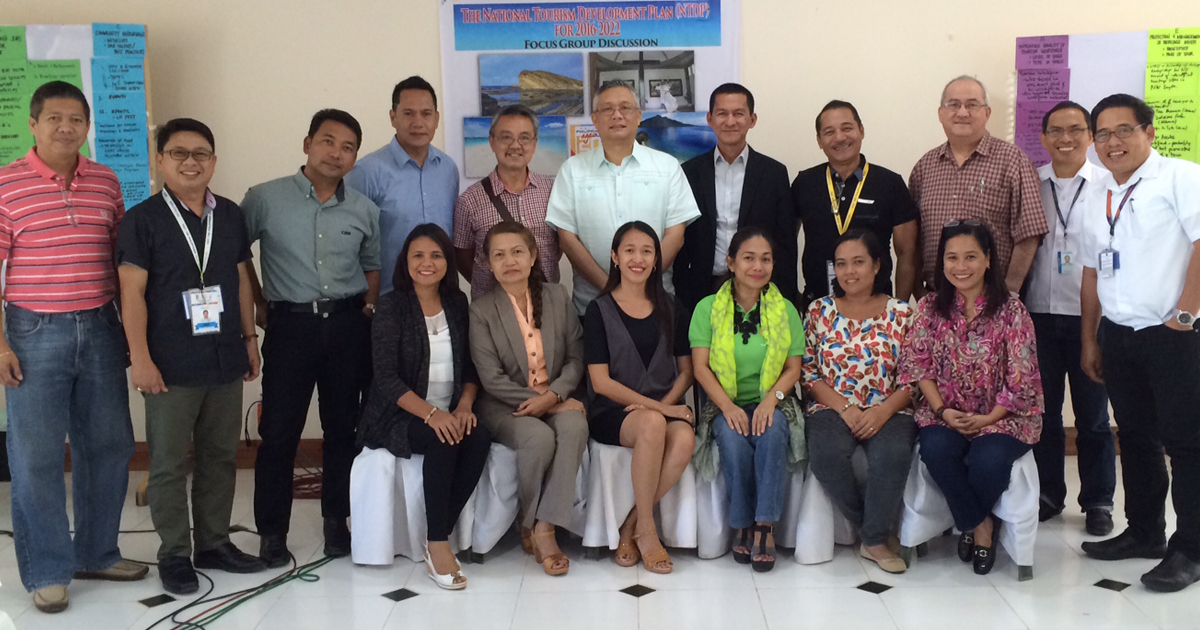 In a recent roundtable discussion to review the National Tourism Development Plan 2011-2015, VSU was identified to be a good site for ecological tourism because it houses protected areas such as Mt. Pangasugan forests, and the marine sanctuary among other spots. VSU also offers accommodations for tourists.
Randy G. Omega, VSU representative and vice president of the Northwestern Leyte Tourism Council (NTC), said ecotourism in VSU will be highly educational.
"Ecotourism is more than a leisurely tour around tourist spots in the campus; it is highly educational," said Omega as he envisions the whole campus of VSU to be an educational venue about biodiversity and nature not only to the tourists but also to the students.
Moreover, VSU President Dr. Edgardo E. Tulin envisions a creation of an ecological tourism hub in the next four years owing to its "dark green" campus. VSU was named Most Eco-friendly School in the Philippines in 2013, and accredited as a Dark Green Campus.
Omega, who is also a professor at the Department of Consumer and Hospitality Management, said ecotourism will help protect areas with rich biodiversity, create awareness to tourists and locals about their importance, and contribute economically to a locality.
Meanwhile, VSU also offered its assistance to NTC in establishing a cultural heritage site in Northwest Leyte which includes municipalities from Palompon to Hilongos.
The Focus Group Discussion was initiated by the Department of Tourism to review tourism programs in the country in the past four years and draft the National Tourism Development Plan for 2016-2022. Dr. Tulin, Omega, DCHM Head Dr. Nancy Dumaguing, DCHM instructor Venice Ibañez, VSU Garden Beach Resort Manager Wenifreda Oclinaria, and Director for Extension Prof. Efren Saz participated in the meeting, March 8, at Sabin Resort, Ormoc City.