#EnrollAtVSU
ABELS• Bachelor of Arts in English Language Studies
---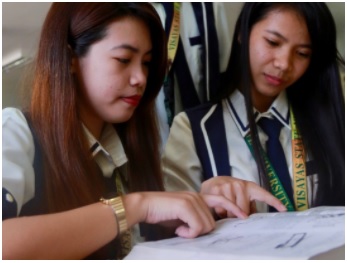 At a glance
| | |
| --- | --- |
| Program | Bachelor of Arts in English Language Studies |
| Duration | 4 Years |
| College | College of Arts and Sciences |
| Department | Department of Liberal Arts and Behavioral Sciences |
| Campus | VSU Main Campus, Baybay City, Leyte |
| Majors | |
| Compliance | |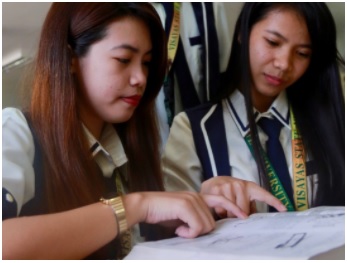 ---
About the Program
Global communication in the twenty-first century is made possible by the use of language understood by all. That language is English, the medium used in the pursuit of knowledge, the advancement of science and technology, and development of business and industry. It gives humankind access to the infinite resources of the Internet and thus enables countries to work together to achieve their common goals. New information and research findings are efficiently shared in this international lingua franca.
As an official language in the Philippines, English is used in government and law, education, media, business and industry. As such, there is a demand for graduates who not only have adequate facility of English but can competently and effectively use the language in different contexts and for various purposes.
The courses in the program are designed to integrate theory and practice to prepare the students for effective communication in English in diverse contexts and situations.
Program highlights
Activities

English Month Celebration
ABELS Acquaintance Party
Essay Writing Competition
Ink-read-ble (Reading) Program
Poetry Exposition
Spoken Poetry Competition
Debate Expo

Organization

ABELS Society
VSU Debate Society

CHED Certificate of Program Compliance (COPC)
PSV AACCP Accreditation
Academe Linkage: UPTITUDE Training Corporation
Career Opportunities
Graduates of this program can be
College Professor
Digital Copywriter- produce the written content for webpages, either working in an employed position or as a freelancer.
Book Editor- read manuscripts and determine what the book needs, both suggesting and applying edits to the written word.
Online English Language teacher
Lexicographer-writing, compiling and editing dictionaries or monographs for print and online publication
Magazine journalist
Newspaper journalist
Private English tutor
Publishing copy-editor/proofreader- person who ensure that reading materials are clear, consistent, complete and credible, and that the text is well written, grammatically correct and accessible
Writer- creation and development of works of fiction and non-fiction. Ex. JK Rowling
An English Language degree is a very good preparatory program for the study of Law.
Notable Alumni
The following Viscans who graduated in this program have made a name in their field:
Daniel Joseph Tan - Student leader, College Instructor, Researcher
Jennifer T. Malanguis - Student Leader Awardee, College Instructor
Jade Barachiel D. Bantasan - College Instructor
Kay Tepait Juanillo - College Instructor
Euginn A. Buletin - College Instructor
Elenita Mae D. Fernandez - Private tutor and Reading Coordinator
Contact
Department of Liberal Arts and Behavioral Sciences
College of Arts and Sciences
Visayas State University
Visca, Baybay City, Leyte
Philippines 6521
Phone: (053) 565 0600 local 1028
Email:
This email address is being protected from spambots. You need JavaScript enabled to view it.
Facebook:
fb.com/dlabsvsu