Informational
About the CE
Vision
Center of excellence for human resource training and research in education and allied fields.
Mission
Develop and produce component professionals to undertake research, extension, educational and entrepreneurial programs.
Goals
Provide quality pre-and in-service trainings for teachers, community development workers, hotel, restaurant, and tourism managers and technologists;
Generate appropriate knowledge and technologies in education, community development, and family and consumer sciences;
Improve peoples' well being at LSU's service areas by conducting extension programs;
Generate additional income to support college projects and activities.
Objectives
Produce graduates who-

are employed in the job they are trained for
can pass the professional exam

Generate knowledge/information on relevant areas in education and related fields.
Enhance knowledge and skills, and develop desirable values among the intended clienteles.
Prepare instructional materials, improve existing facilities and provide technical services for income generation.
About the DoE
In November 1974, the Department of Economics was created by the first Board of Trustees of the then Visayas State College of Agriculture (ViSCA). It was once named as the Department of Agricultural Economics and Agribusiness under the College of Agriculture. Over the years, the department has continued to provide the needed economics and agricultural economics expertise in the university and its clienteles.
Vision
As center of excellence in economics and agricultural economics in the Visayas.
Mission
Attainment of high quality manpower resources and scientific knowledge in economics and agricultural economics needed for sustained growth and development of agriculture and allied fields.
Goals
Produce highly competent manpower in economics and agricultural economics to serve the development needs of the region;
Conduct economic analysis and assessment of various technologies, programs, and projects to enhance the transfer of agro-industrial technologies for sustainable development;
Assist and promote awareness and policy advocacy on relevant socio-economics issues;
Promote sustainable development-oriented and viable income-generating projects as models for instruction and income generation; and
Strengthen the physical and manpower capability of the unit for efficient and effective delivery of instruction, research, extension, and income generation activities.
College of Nursing | About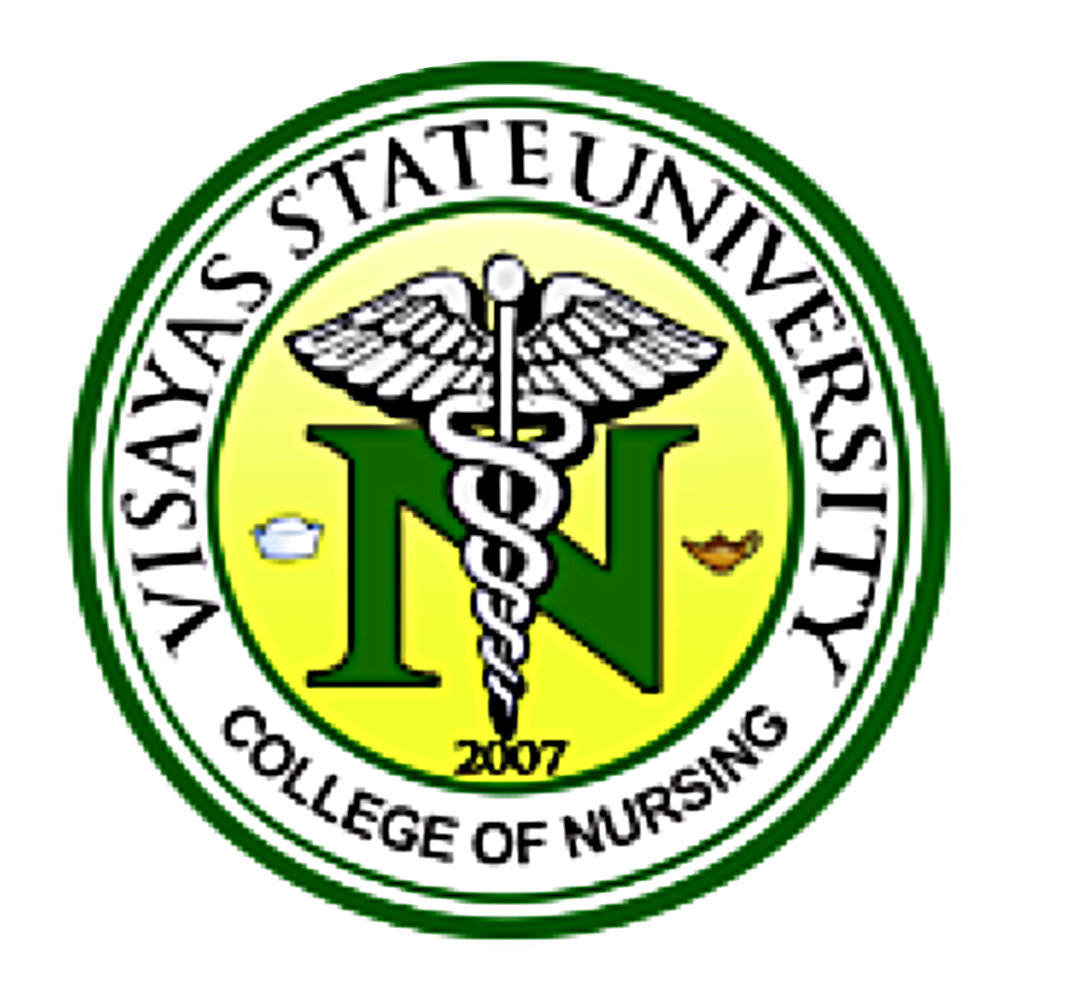 The Bachelor of Science in Nursing at the Visayas State University (VSU) started when it was offered as a Ladderized Program on June 2007. On December 2007, the Department of Nursing Skills Laboratory and Lecture rooms were inaugurated.
To gain full recognition of the ladderized program, TESDA has accredited and recognized the two Vocational Programs (TechVoc), namely: Nursing Assistant and Caregiver. Thus, the student could have Certificate of Nursing Assistant and after two years of the taking the program upon passing TESDA examination.
On October 29, 2009, the VSU Board of Regents approved the creation of the College of Nursing. Facilities are continuously being transferred to support the changing needs of a college that aims to provide education excellence. Partnerships with clinical agencies, community organizations, Government and non-government organizations are being forged to provide outstanding generalist Nursing Educations.
Department of Veterinary Clinical Sciences

The Department of Veterinary Clinical Sciences consists clinical courses including Medicines, Surgery, Clinics and Thesis.
Clinical Sciences
Clinics
Obstetrics
Contact Person:
Surgery/Radiology
Medicine
Clinical Courses
- Medicine
- Surgery
- Clinics
- Thesis
Major Offering: Doctor of Veterinary Medicine (DVM)
Board of Regents
Hon. J. Prospero E. De Vera III
Chairman
Commissioner, Commission on Higher Education
Hon. Edgardo E. Tulin
Vice Chairman
VSU President
Hon. Paolo Benigno A. Aquino IV
Chairman, Senate Committee on Education, Arts and Culture
Hon. Ann K. Hofer
Chairman, House Committee on Higher and Technical Education
Hon. Bonifacio G. Uy
Member
Regional Executive Director, NEDA RO-8
Hon. U-Nichols A. Manalo
Member
Regional Executive Director, DA RO 8
Hon. Deogracias E. Pernitez
Member
President, VSU Federated Alumni Association
Hon. Ernesto F. Bulayog
Member
President, VSU Federatd Faculty Association
Hon. Mark Michael O. Unlu-cay
Member
President, University Supreme Student Council
Hon. Roy Bernard C. Fiel
Private Sector Representative
Hon. Joel R. Caminade
Private Sector Representative
Subcategories