Apps to up agricultural yield
Details

Written by AGSarmiento

Published: 22 August 2016
VSU students learned to make use of computer apps and internet resources that can help solve common farming problems, during a conference initiated by the Philippine Rice Research Institute (PhilRice) and the International Rice Research Institute (IRRI), August 18, at the VSU Convention Center.
Information communication technology (ICT) tools in farming introduced include the Pinoy Rice Knowledge Bank (www.pinoyrice.com), the IRRI rice knowledge bank (www.knowledgebank.irri.org) Rice Crop Manager (cropmanager.irri.org), and the Minus-One Element Technique (MOET) App, a computer application available at the Google Play Store that determines what soil nutrients are lacking in a particular area.
The Pinoy Rice Knowledge Bank contains various information about rice and rice-farming technologies. It has an app version available at Google Play Store. The Rice Crop Manager is an ICT tool that provides farmers a personalized crop and nutrient management guide.
"[The rice knowledge banks are the] only banks where you can withdraw as much as you want," said Ev Angeles, the KSL Component Lead.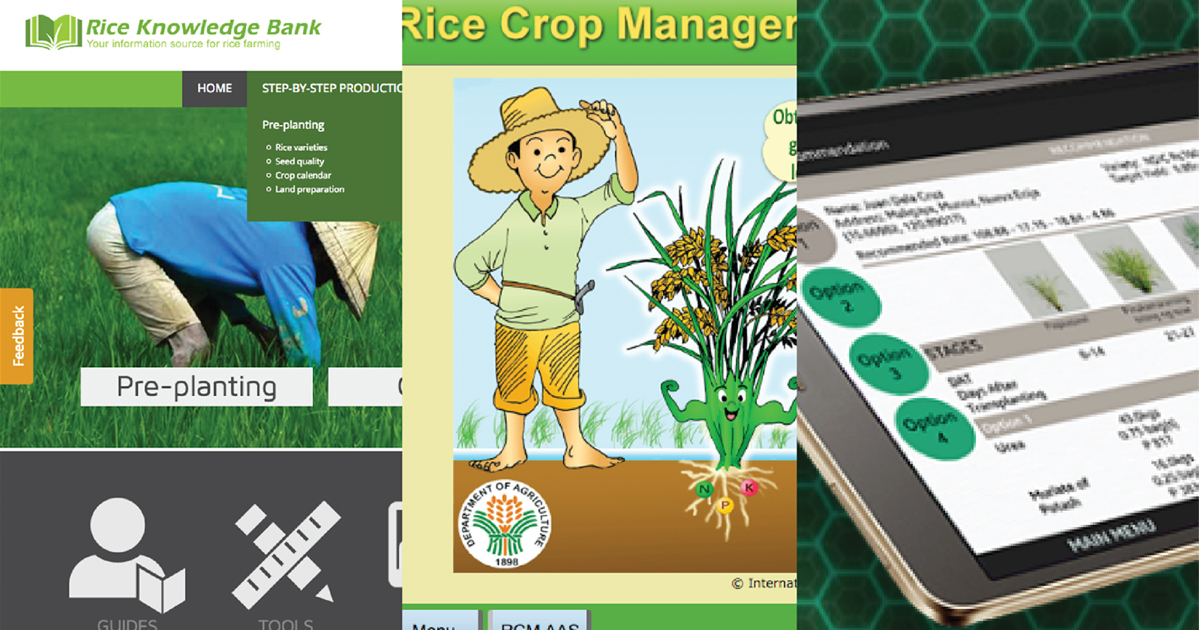 Most farmers do not know or want to use computers, you'd probably say. Project IPaD (short for Improving technological promotion and delivery through capability enhancement of next-generation rice extension professional and other intermediaries) is not directed at farmers, but at the youth to be involved into agriculture by being the next-generation farmers who would inherit food production from today's aging breed of farmers, Angeles said. Through the ICT tools, Angeles hoped, the youth can be of help to their parents or relatives who farm but could not get farm recommendations faster, and are not often visited by extension workers.
"Farmers are our everyday heroes. We should have the willingness to help them," said IRRI Assistant Scientist. Benedict Pamatoriat to more than 250 graduate and undergraduate students who participated in the event.
Angeles also encouraged the participants to help disseminate the PhilRice Text Center number 0920-911-1398 where farmers can get recommendations to their problems by sending a text to experts.
Project IPaD is a collaboration among PhilRice, IRRI, and the Agricultural Training Institute. VSU, being one of the largest agricultural schools in the country, was chosen to be one of the partner universities for the project.