Biotechnology is a solution for world hunger—VSU student
Details

Written by ELTBestil

Published: 19 September 2016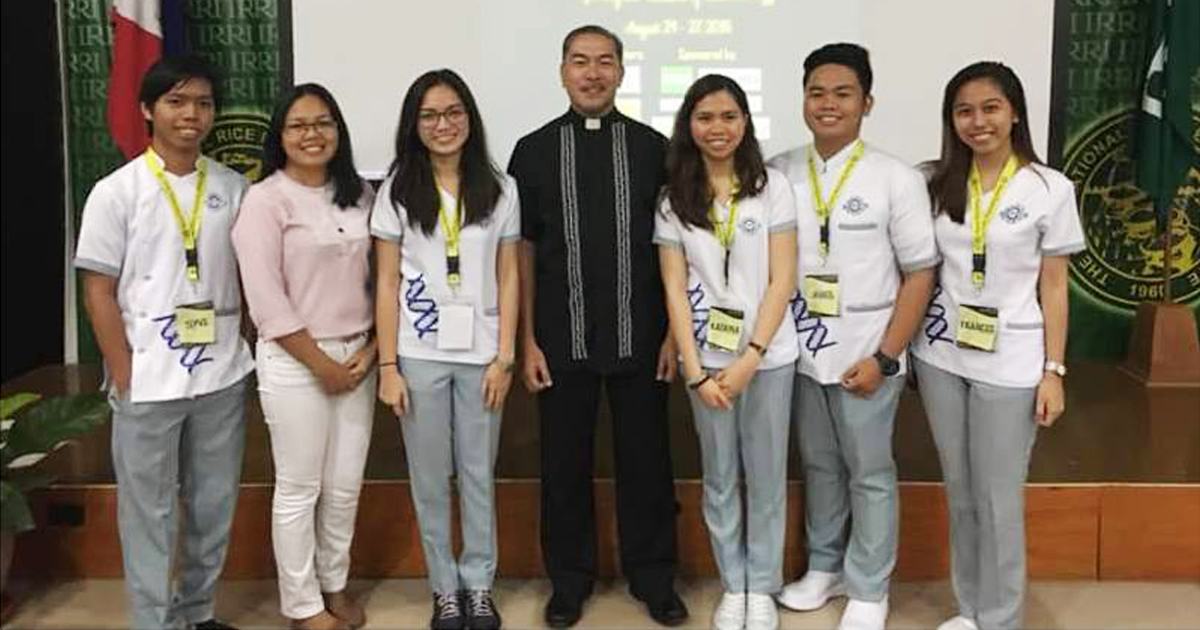 Junior BS Biotech student Ma. Frances Nieve Ceniza said she is more motivated to study biotechnology after realizing its potential to solve food security during the National Biotechnology Summit 2016, at the University of the Philippines (UP) Los Baños, August 24-27.
Ceniza and her classmates Jameil Magomnang Jr., Edelle Marie Tulin, Katrina Dela Fuente, and Dan Clyve Incorporado, and adviser Marciana Galambao constituted the VSU delegation to the Biotech Summit themed, Luminescence: Exploring the Wonders of Biotechnology.
The VSU delegates came back from the summit with a renewed vigor not only in studying, but also advocating for biotechnology in the country.
"It had [not only] improved my knowledge on the field of Biotechnology, but also molded me to become a proud advocate of biotechnology," wrote Magomnang about the Summit.
In their reports, the students expressed their opinions about the public's fear in biotechnology. Magomnang said biotechnology should be accepted in the society because it can help solve problems in hunger in the Philippines.
"There will be risks...but that's what we're here for: to study more about biotech to ensure safety and increase the percent safety of the products," added Ceniza.
Meanwhile, the VSU and the Central Mindanao University delegations ranked first in the Blog Entry Contest.
In their blog entry, the VSU participants wrote about the practice of biotechnology in the past.
"...Since the olden times, biotechnology already existed and is being practiced all over the world. The products of this field have already been utilized by most of us, and we are already reaping the outcomes...without us knowing," said VSU's blog entry.
The students also expressed the role of science in food security and health.
"Together, hand in hand with science, we will solve malnutrition, famine, scarcity of food and other resources, problems brought about by climate change...Current plant biotechnology researches have been focused on improving yield, nutrient content, and stress [tolerance] of various crops," wrote the students.
The National Biotech Summit was organized by the UP League of Agricultural Biotechnology. It sought to strengthen, extend, and expand the potentials of biotechnology in the Philippines by developing awareness and communication skills of the delegates.