Stellar european films to be screened free at VSU
Details

Written by KPRoca

Published: 29 September 2016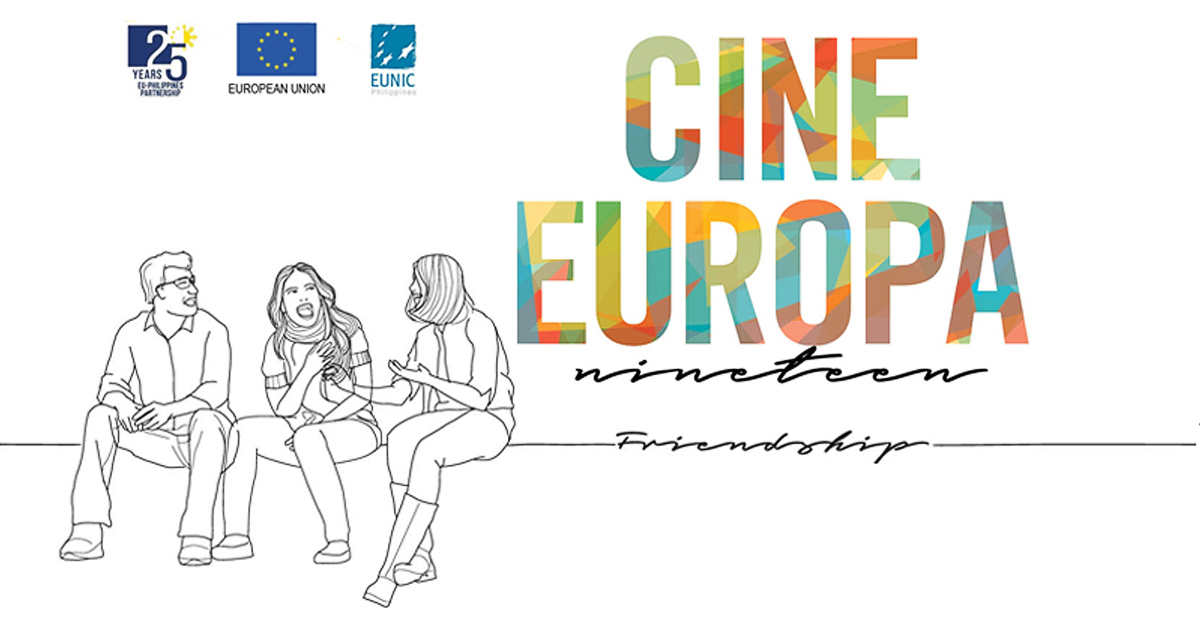 For the third time, VSU will host the screening of Cine Europa, a film festival of award-winning European films, November 7-12, at the Center for Continuing Education.
On its 19th year, Cine Europa features films that tackle friendship from 17 European countries including Austria, Belgium, Bulgaria, Czech Republic, Denmark, Finland, France, Germany, Hungary, Italy, The Netherlands, Norway, Poland, Romania, Slovakia, Spain, and Sweden.
Cine Europa 19 was officially opened by European Union (EU) Deputy Head of Delegation to the Philippines Minister Counselor Mattias Lentz, at Shangri La, Mandaluyong City, September 7. The films will be screened in cinemas in Manila, Palawan, Baguio, Iloilo, Cebu, Davao, Zamboanga, Cagayan de Oro, and Leyte. The University of the Philippines in Tacloban City and VSU were the chosen screening venues in Leyte.
Lentz said CE 19's theme this year is "Friendship", which to him is timely as EU celebrates its 25 years of existence in the Philippines.
"Friendship in whatever language is a universal concept immediately understood. All the more so in the Philippines, where Filipinos are known worldwide for their hospitality, generosity, and warm smiles." Lentz said during the festival's opening night.
Recently, EU's Erasmus Mundus Programme was recognized by VSU "for its significant contribution to the efforts of VSU to develop its manpower resources and to expose its students to high quality education in the EU countries."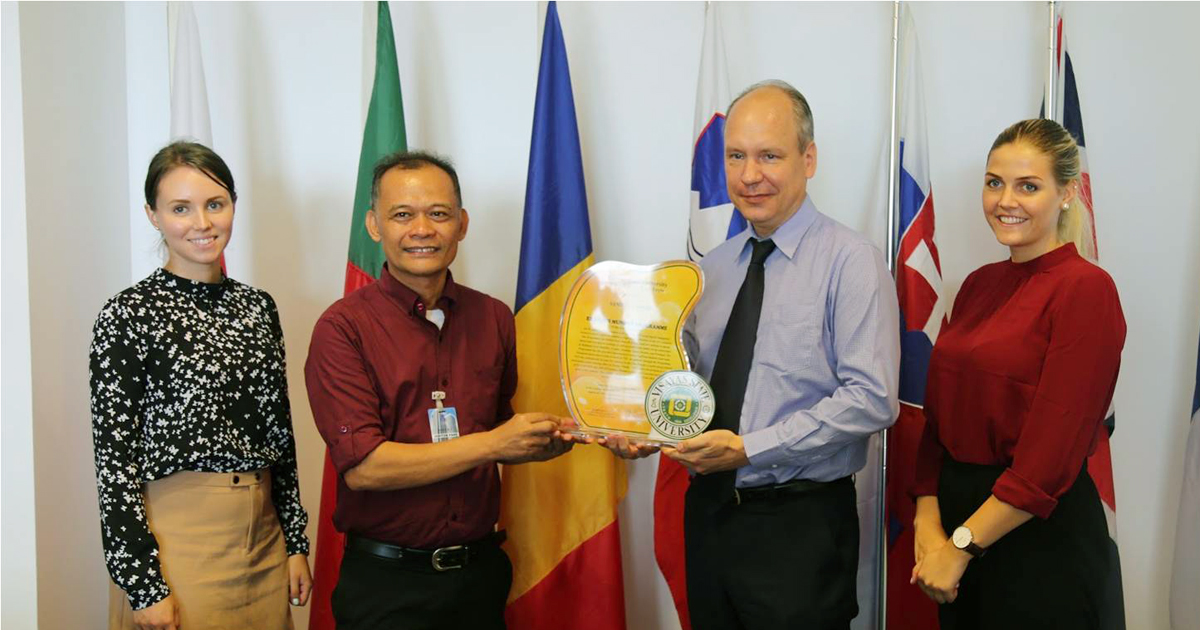 Dr. Gravoso hands the Sandigan Award to Minister Counselor Lentz, with Erasmus Mundus exchange students at VSU from Finland Iris Aalto (far left) and Juulia Haajanen (far right).
Dr. Rotacio Gravoso, head of VSU's International Affairs Office, handed the Sandigan Award to Minister Counselor Mattias Lentz, September 26.
Through the programme, 40 VSU faculty, staff, and students had attended degree and non-degree trainings, and postdoctoral studies in top universities in Belgium, Czech Republic, Croatia, Germany, Spain, Sweden, and Portugal.
Currently, four students from Finland, Portugal, and Hungary are now studying at VSU under the EXPERTS Erasmus Mundus Consortia.
VSU's involvement as a member of the EXPERTS and AREAS Erasmus Mundus 2 University Consortia has made VSU more visible globally. It has also become EU's partner in the Cine Europa.