#PMC11 lessons: Detecting fake news, avoiding trolls
Details

Written by AGSarmiento

Published: 23 February 2017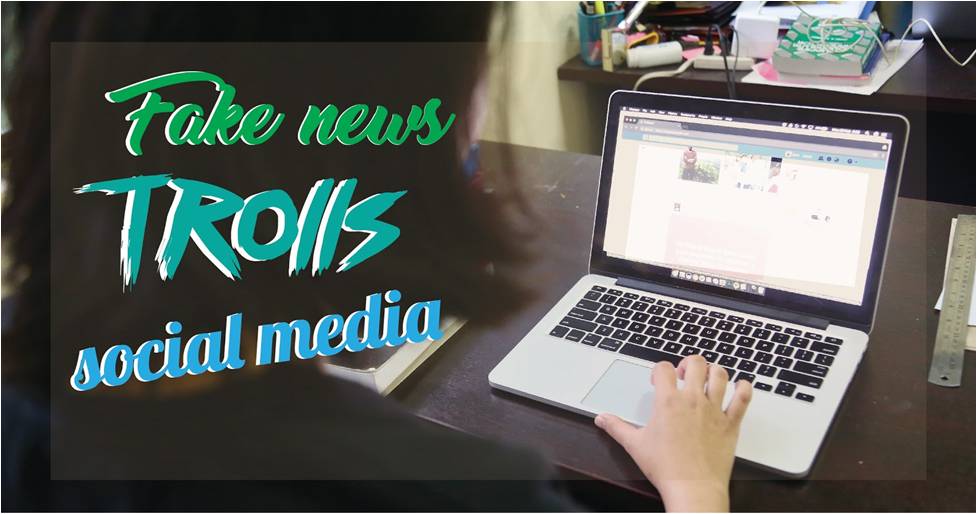 Some people are living in an alternative reality owing to their consumption of alternative facts from fake news. You may be one of them. But that may hardly be your fault especially when the information appears to suit your opinions and are pretty much convincing.
Experts and media practitioners who spoke at the 11th Pinoy Media Congress (PMC), February 16-17, urged social media consumers to "know the truth, ignore the fake, and don't share."
Here are some lessons from PMC about the responsibilities in media use, spotting fake news, social media hacks, creating true contents and being creative in the digital space.
Spotting fake news and online trolls
"Trolling became the standard form of feedback," said Regina "Ging" Reyes, head of Integrated News and Current Affairs of ABS-CBN, noting that social media has evolved.
Chi Gonzales, head of Futures, Standards and Practices of Integrated News and Current Affairs of ABS-CBN, said some propagandists disguise as legitimate sources of information in the web and deploy accounts, fake or not, to penetrate discussions and sway the views of many. "They are that systematic," warned Gonzales.
Because people want convenience, many do not read full articles published in the social media, shared Rowena Paraan, head of ABS-CBN's Integrated News and Public Service. Assessing and debunking information in a medium where there are other distractions, she said, can become "daunting and time-consuming tasks to many people.
However pervasive as they may be, fake news can be singled out. Paraan gave characteristics typical of fake news: bad grammar, badly written content, fantastic claims, outlandish headlines, and no news sources contributions.
In dealing with fake news, users must look at the URL and assess its trustworthiness, Paraan advised. Most fake sites use names of other news sources to make it appear legitimate, or use catchy phrases like "trending" or "viral." Paraan urged social media users to read the headline and check the author, date and images whether they looked like they were stolen from other web sources.
ABS-CBN's President and Chief Executive Officer Mr. Carlo L. Katigbak encouraged the participants to think before posting or reacting online.
"If it bothers you, beware. Do not share," said Katigbak emphasizing that media literacy helps discern and verify facts, and "put opinions as subjects to scepticism."
In addition, knowing the algorithm of Facebook and other social networking sites also helps avoid trolls and fake news.
"What you are doing in the social media, how you behave in it, affects what you see in your feeds," advised Gonzales to online users. So, the golden rule is: don't even entertain the trolls.
Social media hacks
"It's time we stop investing on online trolls and stresses, and put our social media into better use," opined PLDT, Inc.'s Vice-President for Digital Marketing Strategy, Mr. Carlo Ople. Being passive in the digital world, he said, will prevent us from "getting the most out of it."
The digital marketing strategist suggested to users to subscribe only to pages that add value to their lives.
"Consume only what adds value to you. Unfollow toxic people if you must, and prioritize only those that inspire you," said Mr. Ople.
A lot of people have FOMO or fear of missing out, thinking that a day without social media will keep them totally behind from the rest of the world. But Mr. Ople hushed such fears by saying that a week's worth of news will still be available to people.
"You can read them anytime and still be updated so, why worry?," asked Ople.
Other media experts who regularly consumes social media information resonate Ople's advice. "May buhay sa labas ng social media" (There's life outside of social media), they said, encouraging millennials to put down their screens often and spend time in interacting with people and building their relationships more.
Creating for digital space
Start creating. This was Ople's advice to the millennials.
"Stop consuming. Those who create, win in the digital world," said PLDT's digital marketing strategist. Ople thinks that investing in skills and building audience online will help users get money later on.
Katigbak said the power to create content and influence people in social media is "the greatest power on earth." He encouraged the millennials to learn how information from the internet can reach younger generation and be literate in content they see everywhere in the digital space.
Stating Spiderman's most popular quote "With great power, comes great responsibility," the CEO of ABS-CBN reminded social media users to be aware of their responsibility. He urged the youth to choose to create good content online rather than destroy content.
PMC, which is organized by ABS-CBN and the Philippine Association of Communication Educators, is now on it's 11th year in bringing together young journalists and media practitioners to tackle the practice of journalism and press freedom in the Philippines.