VSU Food Tech students, instructor reap lessons from Japan agri leaders
Details

Written by ELTBestil

Published: 28 February 2017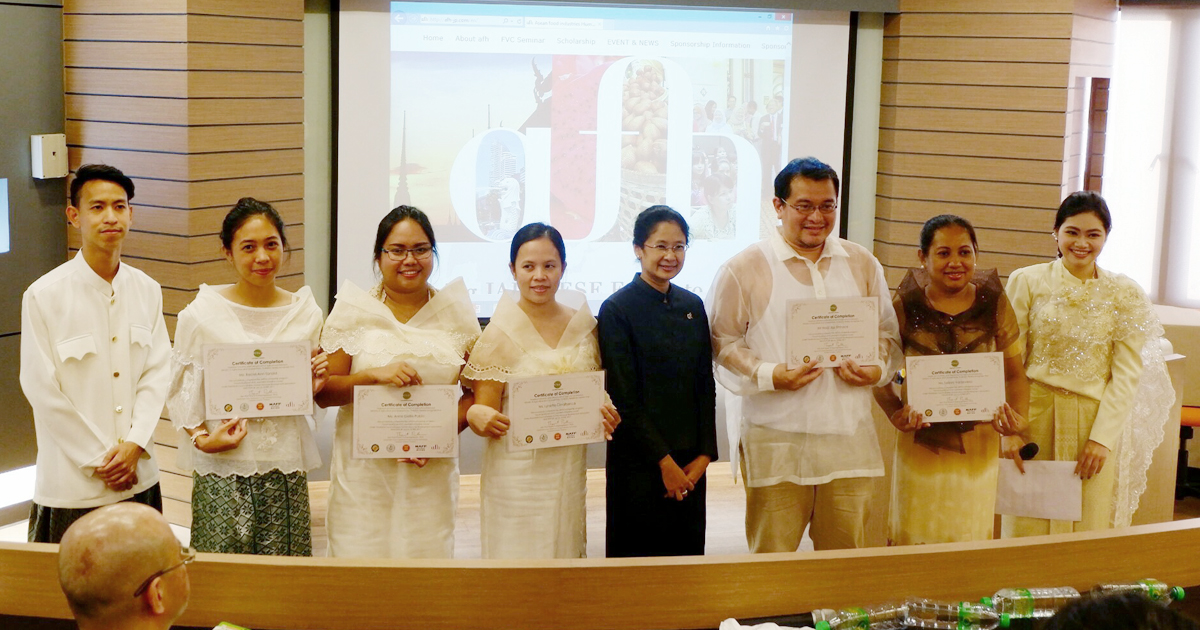 Graduate students and a faculty member of VSU's Department of Food Science and Technology (DFST) came back with lessons from a training-workshop at Kasetsart University, Thailand, January 30-February 10.
The training-workshop sought to help improve the food value chain in ASEAN-member countries. Representatives from the different Southeast Asian countries gathered to discuss and learn ways to revolutionize food production from leading food and agriculture companies in Japan.
Lynette Cimafranca, DFST instructor, and graduate students Hadji Jigs Emnace, Anne Gellie Pablo, Reciel Anne Tanaid, and Leilani Valdevieso represented the Philippines in the international gathering of students, faculty members, and government representatives.
The lectures revealed how Japan had risen above agriculture-related problems that were similar to the Philippines' current situation.
Emnace said it took Japan two decades to solve problems of farm drudgery and aging farmers, as well as other challenges brought by harsh weather conditions.
Based on 2013 Philippine data, the average age of farmers and fisherfolk in the country is 57. It has been predicted that, considering a life span of 70, there will be a shortage of farmers after 15 years. Besides this threat, the country has been vulnerable to an average of 20 typhoons a year.
Owing to these bottlenecks in producing quality food to a growing population, Japan had engaged in smart and precision farming that uses robotics to ensure an almost effortless and cost-efficient production, post-harvest, processing, and marketing.
Tanaid said that with the properly streamlined efforts and investment from the government, smart farming can help solve drudgery in the farm that plague aging smallholder farmers in the country.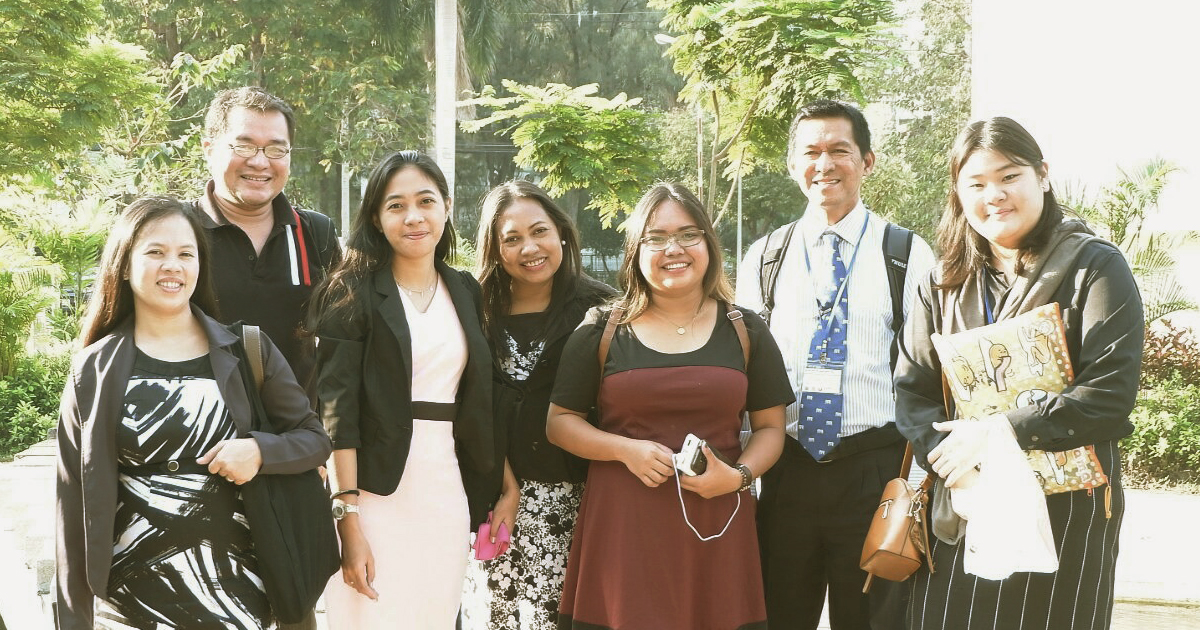 Bearing the lessons from the training, the graduate students wish to share the strategies that can be done within the capacity of VSU and its partner agencies. Cimafranca said they will conduct a seminar sometime in March to discuss research areas which students and academicians can tackle in the near future.
The training workshop was initiated by the Kasetsart University in Thailand, the Department of Agricultural Extension, Ministry of Agriculture and Cooperatives in Japan, and implemented by the ASEAN Food Industries Human Resources Development Association.