VSU Alumni community heaps funds to support scholars
Details

Written by ELTBestil

Published: 29 May 2017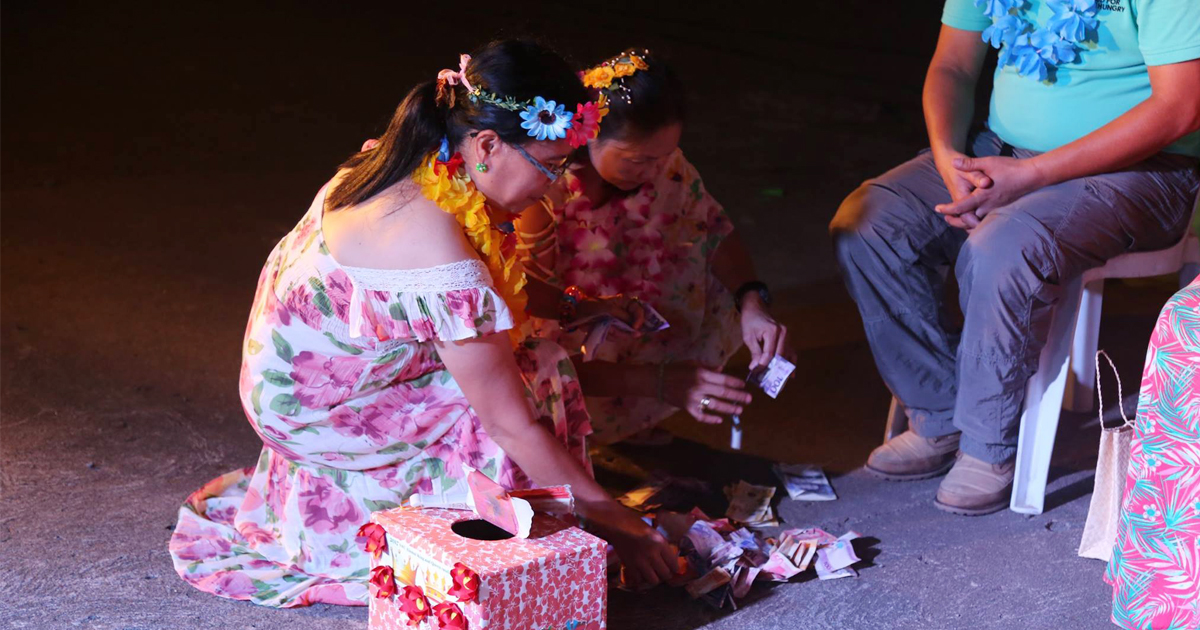 The VSU Alumni Association, Inc. (VSUAAI) was able to heap donations during the Alumni Homecoming, May 19-21.
Cash donations amounting to more than PHP70,000 were collected through a Kuratsa with the Alumni King and Queen candidates during late-night beach party. Kuratsa is a traditional Filipino dance performed by a couple. Usually, while the couple dances, visitors put money into a handkerchief that is laid out on the floor.
Every year, the association designates a few pairs of alumni king and queen candidates. The couple who will be able to collect the most money from the Kuratsa will be hailed as the ultimate Alumni King and Queen of the year.
Dr. Elsie Salamat, President of the Alumni Community Relations Office, said the money will be used to support underprivileged students at VSU. The VSUAAI has been helping students finish their college education.
In 2015, two scholars were supported by the VSUAAI, and one by VSU alumnus Engr. Glicerio Mirambel. All of them graduated last year.
Good news
The homecomers rejoiced over the 2015 and 2016 accomplishments which were reported during the VSUAAI business meeting, May 19.
Through the continuous support of its members, the new Balay Alumni now stands across the old lodging house at the VSU campus. It now houses Viscaffe, the association's coffee shop. Thanks to VSU alumnus Dr. Efren Mazo, the Viscaffe now brews coffee for students, VSU employees, visitors, and tourists.
The old Balay Alumni has also been renovated and repainted. It continues to serve alumni or tourists who wish to enjoy the campus and its amenities at a shoestring budget.