VSU to offer graduate scholarship to foreign students, Viscan alumni with honors
Details

Written by Jesus Freddy M. Baldos

Published: 25 June 2020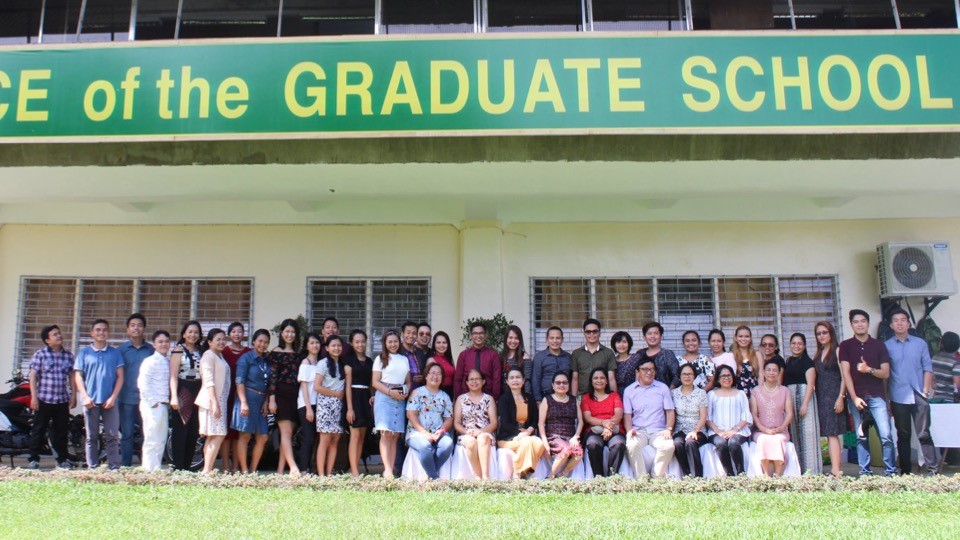 The VSU Board of Regents has approved a scholarship program for students who will be pursuing graduate studies at the university starting AY 2020 - 2021.
The BOR, during its first online board meeting on April 28, 2020, approved the scholarship program for VSU alumni who graduated with honors in their undergraduate program and selected foreign students.
According to the Graduate School Dean and University Professor Anabella B. Tulin, the grant aims to strengthen the role of VSU in the international community as part of the ASEAN integration.
"This program will not only allow mobility of students but also provide foreign students from various universities abroad the opportunity to expand, enhance and sustain their abilities for advanced study in the country," Dr. Tulin explained.
The applicants for the honor undergraduate alumni must have the following qualifications:
VSU graduate with honors in the last five years

must be admitted as new or continuing (but not a transferee) graduate student to the VSU Graduate School

not be older than 25 years of age during admission

take a graduate program aligned with his/her baccalaureate degree.

take full academic credit

maintain a GPA of 1.50 per semester

must finish the program within the duration of 2 years

work at VSU or in any government agency or institution after completion
Initially, VSU will offer 10 slots for the scholarship. University employees may also avail of the program if they meet the requirements. Upon completion, the student must submit at least one publishable article.
Aside from waived school fees, the scholar will receive a monthly stipend of PhP20,000 and thesis support of PhP50,000.
On the other hand, the applicants of the fellowship program for foreign graduate students must come from the South Pacific and Southeast Asian nations and other countries with existing Memorandum of Understanding with VSU.
The program will have 10 slots available for both masters and doctoral degrees.
Those who wish to apply to the second program must have the following qualifications:
admitted to the VSU Graduate School as a new graduate student

not be older than 35 years of age at the time of admission.

should carry a student visa

have Certificate of English Proficiency if coming from non-English speaking countries; shall take full academic load based on the Plan of Course Work

maintain a GPA of 1.75 every semester

must finish the program within two years for masters and three years for doctoral degree programs

shall not accept other scholarships or other financial assistance

must conform with Philippine laws, rules, regulations and policies of VSU

submit at least one publishable article for Masters and published article for Doctoral upon graduation
The fellow shall avail of the following privileges: waived school fees with a thesis/dissertation support of $1,000 for Masters and $2,000 for Doctorate; and a monthly stipend of $400.
The fellows may enroll in any of the MS or PhD programs of the university.