VSU President Tulin grants scholarship to Wish Ko Lang! beneficiary
Details

Written by Kim Roca

Published: 04 January 2018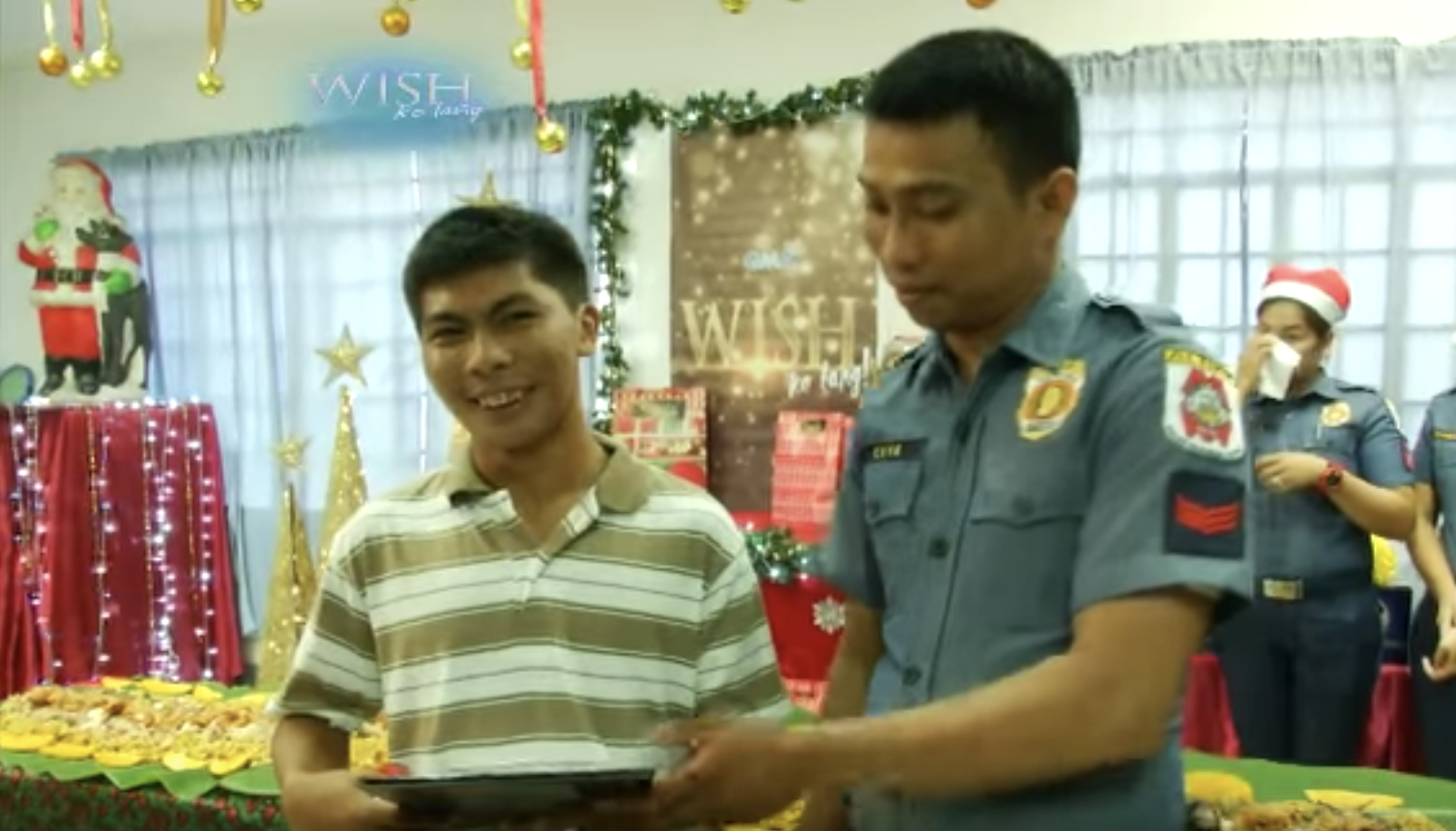 The Philippine drama anthology program Wish ko lang! by GMA Network has partnered with the Visayas State University (VSU) to grant a scholarship to a former juvenile delinquent John Paul "Avatar" Torrefranca, who wants to start anew.
Torrefranca, 18, a resident of Tabaco City, Albay, once belonged to a group of youths who ransack houses at his early age of 10. This was until the policemen of Tabaco Police Station caught him in 2013.
Through PO3 Andrew Cuya, who serves as Avatar's guardian, Torrefranca was adopted to the station for four years now. Cuya wanted to keep him away from committing any more transgressions and help Avatar finish elementary, who is now in Grade 8.
Avatar revealed that he wanted to be a police officer someday as an act of gratitude to the kindness the Tobaco Police has shown towards him.
In an episode aired on December 16, 2017, the program officially turned over the 'Certificate of Scholarship' to Torrefranca. This entitles him to free admission and matriculation for any degree program at VSU, preferably a four-year criminology course at VSU's campus in Tolosa, Leyte. This is apart from the living allowances that VSU President Edgardo E. Tulin will provide himself.
"Hi Avatar! VSU is grateful to take part in realizing your dreams in life. Take this full scholarship grant and stipend for living allowances that will [surely] help you achieve your dreams. Merry Christmas and see you soon in VSU," Dr. Tulin said in a video message.
Avatar, teary-eyed, expressed his gratitude to VSU and the show for the early Christmas gift.
"Maraming-maraming salamat po at pinapangako ko po na ako'y magiging isang huwarang police," he said.
[Thank you so much and I promise that I will be an exemplary police officer.]
Wish Ko Lang! is a drama program that features stories based on real life. In keeping with Wish Ko Lang tradition for more than a decade, the program still continues to grant wishes of deserving individuals who shared their stories through the program. Wish Ko Lang airs every Saturday 4:10PM onwards and is hosted by broadcast-journalist Ms. Vicky Morales.
Watch video here: