A Viscan Virtual Homecoming: Sharing warmth, creating new bonds despite the distance
Details

Written by Aura Shaznay P. Tumulak

Published: 17 June 2021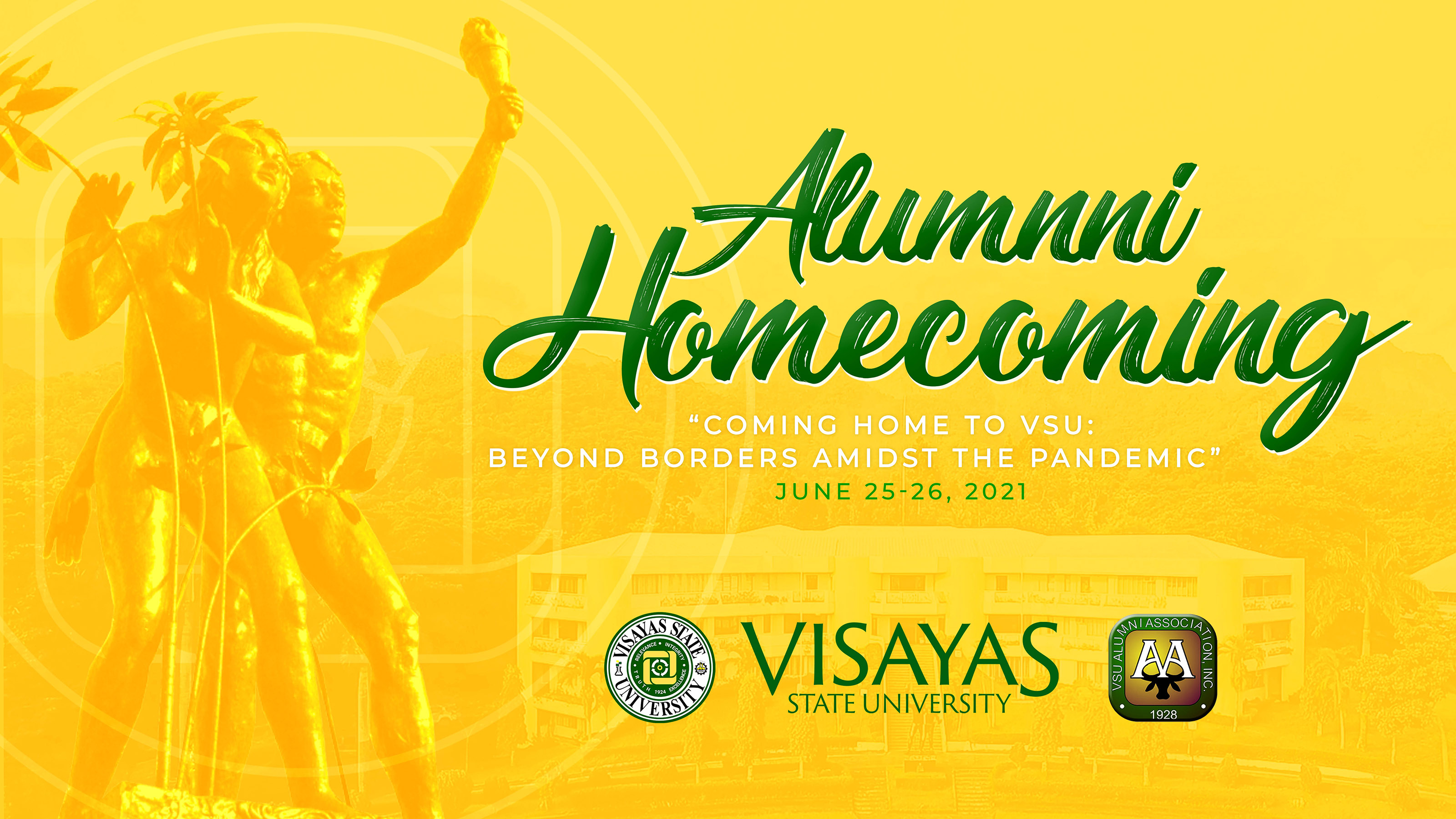 Being apart teaches us to value being together.
Many relationships have grown despite the global pandemic that has prevented people from seeing their loved ones because of this very conviction.
This is what the Visayas State University Alumni Association, Inc. (VSUAAI) and VSU Alumni and Community Relations Office (ACRO) also believe in. Hence, the first-ever virtual VSU Alumni Homecoming.
The celebration is set to happen on June 25 to 26, 2021 with the theme "Kita ta sa Visca, Taliwa sa Pandemya" where all Viscan alumni are invited to register for free.
There are a variety of activities lined up for the two-day gathering with highlights like the opening program which includes a videoclip presentation of Viscan Alumni all over the world and the virtual campus tour which hopes to bring participants back down memory lane.
Other affairs also include contests for the alumni like the Tiktok dance challenge, a vocal solo and vocal duet singing competition, a virtual fun run, and "Dear Kuya Chuck" which is a writing contest based on a popular radio segment "Ang Sugilanon sa Gugma" where alumni can submit their real-life love story entries.
Winners for these contests will receive cash prizes.
The two-day virtual homecoming hopes to give relief and comfort to everyone in these trying times. With the online festivities, the organizers of the event are aiming to share a sense of pride and belongingness to the university they once called home.
According to VSU ACRO Head, Prof. Elsie E. Salamat, she is excited to showcase the events they prepared for the attendees and looks forward to reconnecting with Viscans from across the globe.
"This gathering is historical because it is the first-ever virtual alumni homecoming. Although it is sad that we won't be able to enjoy each other's presence face-to-face, on the bright side we are able to invite and be with people from afar and I'm looking forward to witnessing this grand event," Professor Salamat shares.
She also hopes that the homecoming will restore shared bonds in the past and create new ones for the students and the alumni.
This year's alumni homecoming is sponsored by freshmen batches '80, '81, '96 and '97 along with ERHS Class '80, '81, '96 and '97.