VSU student services: "We have your backs"
Details

Written by Aura Shaznay P. Tumulak

Published: 21 June 2021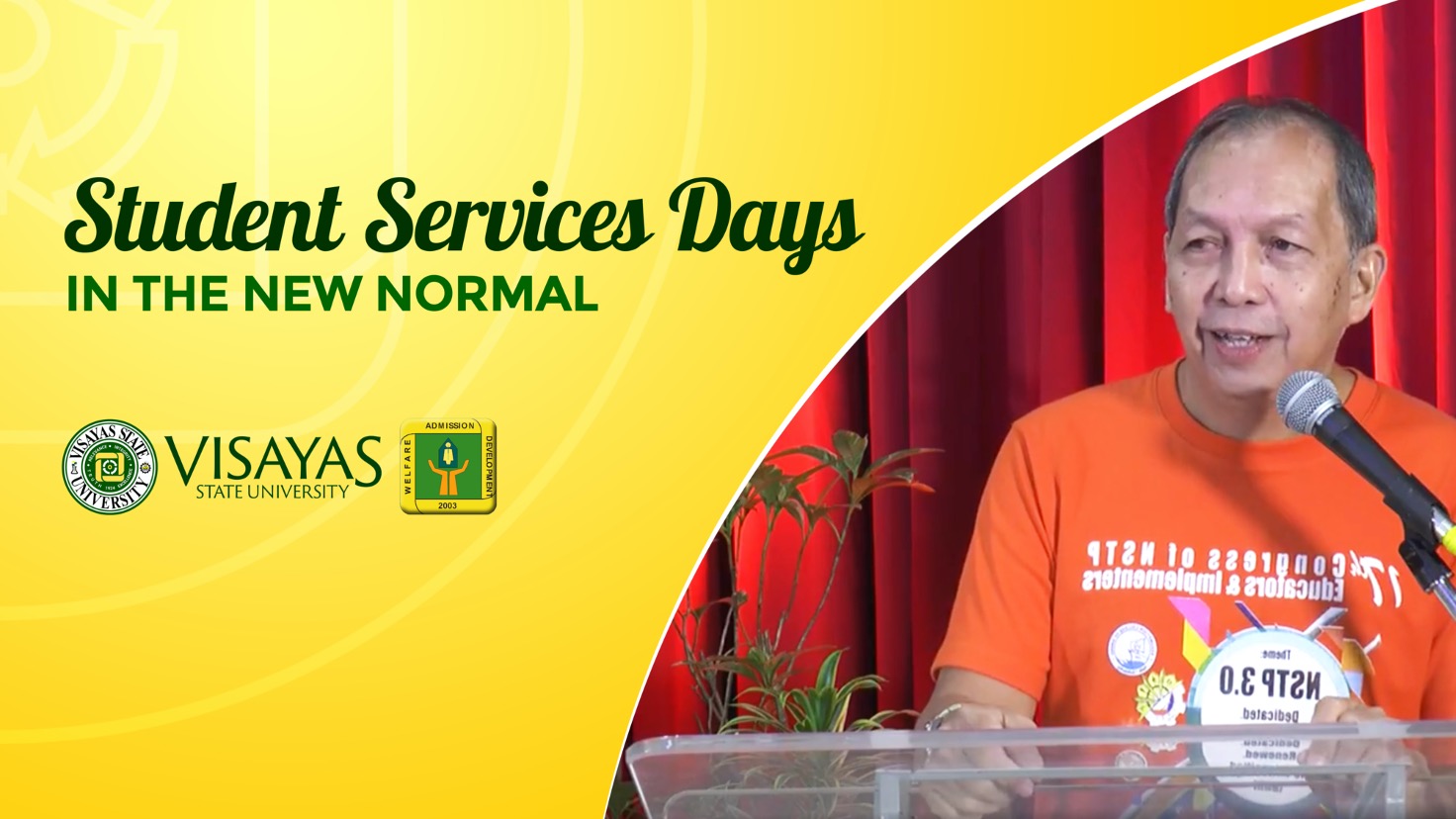 "Nia Ko Para Nimo" or "I Am Here For You" is a line often easily said to those who are closest to us.
But for the Office of the Dean of Students (ODS), it is their truth, the very virtue that allows them to exist as a branch of the university that stands by Viscan students, for Viscan students.
It is also their tagline for this year's Student Services Days: #NiKoPaNi.
Before the pandemic, the then University Student Office (USSO) annually celebrated USSO Days to bring their various programs and services closer to the students through exhibits and interactive activities at the VSU Ecopark.
Last May 26 to 29, the ODS celebrated the Student Services Days differently.
With the COVID-19 pandemic showing no signs of slowing down, it made merry virtually to answer the call of the Commission on Higher Education (CHED) for flexible delivery of student services.
The four-day series of events was intended to orient and re-orient the students on new and existing policies that promote their safety and wellbeing.
In order to do so, they discussed the topics on student discipline in an online learning environment and how student services can be accessed by students on the first day of the celebration.
There were also various activities including the spoken poetry and poster making contest where students could express themselves and reflect on how to become healthier, better, and contributing members of the society.
Webinars on mental health were conducted to help the students assess their mental wellbeing and guide them to engage in good habits and acquire healthy coping skills to manage stress, anxiety, and other mental health concerns brought about by the pandemic.
The virtual Student Services Days was spearheaded by the Office of the Dean of Students and was proposed as a response to the CHED Assessment on Student Affairs and Services conducted last March.
Its purpose is to reinforce their commitment to provide support to the students in the new normal and to strengthen our link with the students.
The proponents are the Dean of Students, Guidance Counselors in collaboration with the National Service Training Program (NSTP) Office, Office of the Vice President for Student Affairs and Services (OVPSAS) and the VSU Web Team.
According to Ms. Chona Brit, the Head of Student Welfare and Services and Program Coordinator of the Student Services Days, the celebration has evolved to become more than just a linkage of student services to students.
"The Student Services Days is our ways of saying that we are just here for the students or a manifestation of the tagline #NiKoPaNi, a mental health advocacy of ODS to remind our students that we are continuously serving them through online services," Professor Brit revealed.
"Nia Ko Para Nimo" is more than just a tagline, it is a promise from them to the students that they will always have their backs.