VSU's student services office train faculty, staff to respond to 'student-at-risk' situations
Details

Written by Jeanie Rose Deluza

Published: 14 December 2018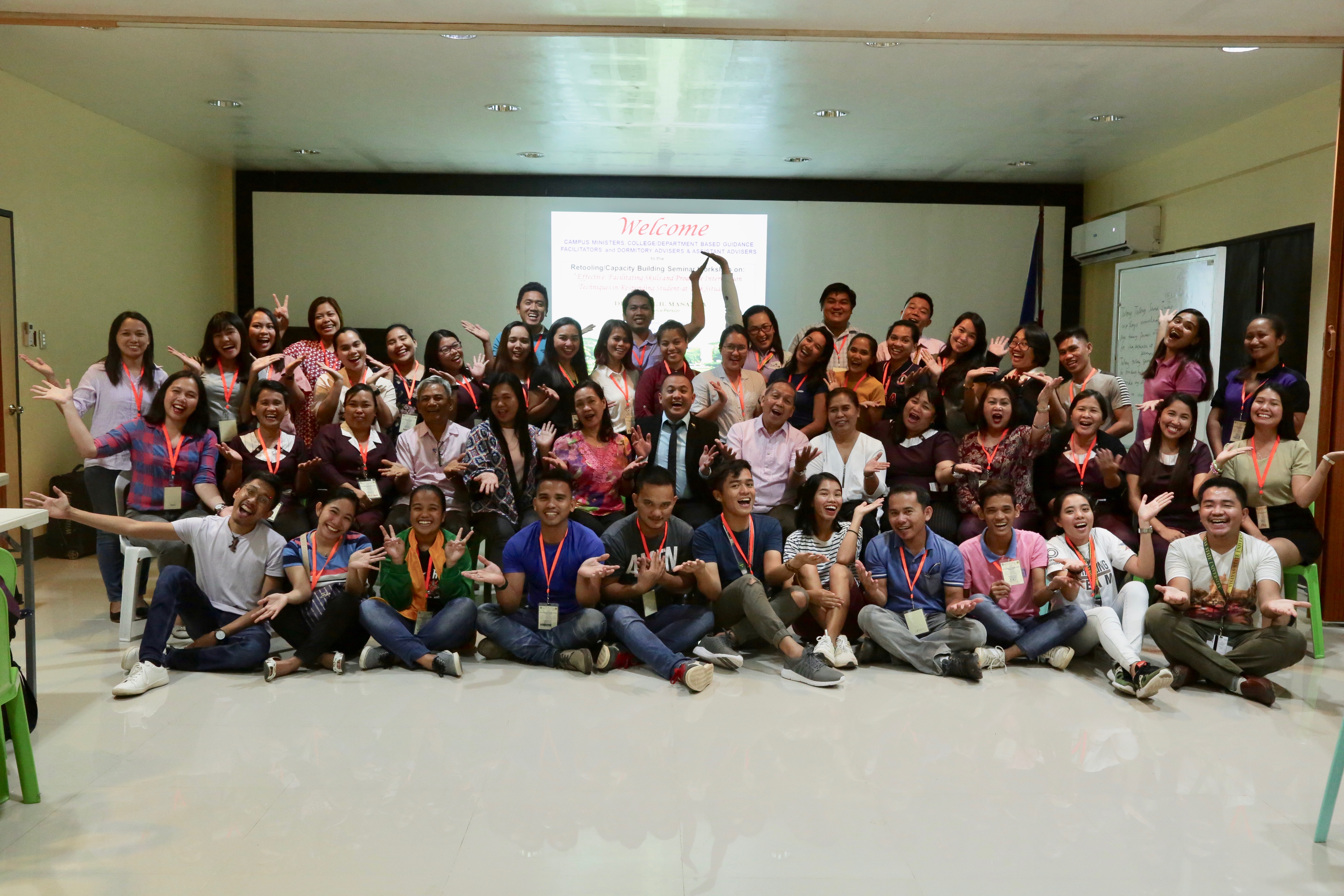 More than 60 campus ministers, guidance facilitators, dorm advisers and assistant advisers from VSU attended this year's two-day Retooling/Capacity Building Seminar-Workshop on "Effective Facilitating Skills and Proactive Intervention Techniques in Responding to Student-at-Risk Situations" at the VSU RDE Training Hall, Baybay City on November 26-27, 2018.
The activity was organized by the Guidance and Counseling Unit of the University Students Services Office (USSO) headed by Mrs. Marwen Castañeda.
Castañeda said that the seminar-workshop aims to capacitate appointed faculty and admin staff on effective facilitating skills and proactive intervention techniques in either responding and/or handling situations which might put students in challenging positions.
This is the second time that the unit organized the event after College/Department Based Guidance Facilitators (C/DBGFs) and Campus Ministers expressed its need back in 2015.
"We are looking at the 'once every three years' capacity building seminar. However, if we see that there are more new cases [concerning the students], we might organize a basic capacity building much earlier," said Castañeda.
The USSO also suggested conducting a follow-up workshop for students who are willing to be trained and to work hand in hand with C/GDBFs in facilitating this kind of situations.
"We will have another follow-up retooling side-by-side with the [identified] student DBGFs hopefully on the first quarter of 2019," she added.
Dr. Argel B. Masenda, a young topnotch Guidance and Counseling Practitioner from Central Luzon State University was invited as the resource speaker for the activity. He noted how amazing it was to be with the people who are committed enough to help the students, especially during at-risk situations. Sharing his expertise and experience in the field, Dr. Masenda shared a handful of tips in providing the best service to the VSU's clientele—its students.
The presence of Dr. Josephine O. Zafico, one of VSU's physicians, as one of the front-liners in responding to student-at-risk situations, and as a force multiplier of the Guidance Counselors was also noted. The USSO extends their gratitude for the overwhelming support from everyone involved in the realization of the seminar.