How to be a poet: Tips from a British writer
Details

Written by AGSarmiento

Published: 10 March 2017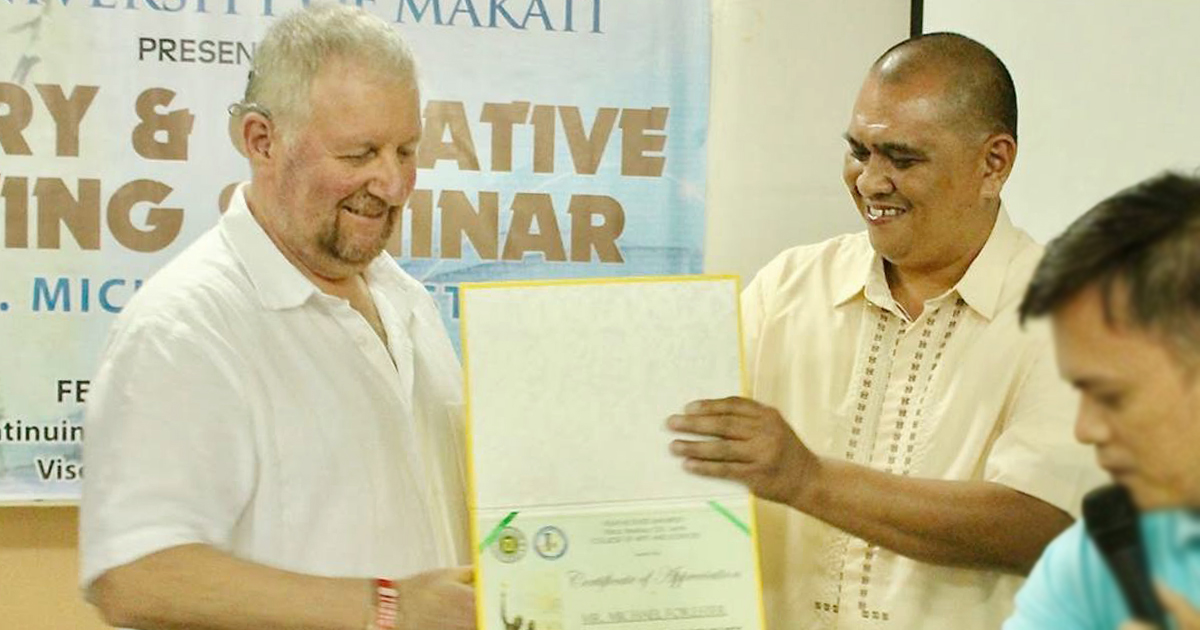 British writer and poet Michael Forester visited VSU to talk about poetry and becoming a poet, during the 15th anniversary of the VSU Department of Liberal Arts and Behavioral Sciences (DLABS), at the Center for Continuing Education, February 20.
The visit of the author of poetry books was made possible through the partnership of DLABS and the University of Makati in Metro Manila.
In his talk, Unshackling the Poet Within, Forester characterized a contemporary poet, one that resides in every being who has a story to tell and write.
"A contemporary poet is one who is not caged in the strict rules of rhyming or meter or figures of speech. Rather, one who is free to express the nature of who he or she is," said Forester.
Author of 2016 books The Goblin Child and Dragonsong, Forester challenged teachers and students to ponder about the identity and desires of "the poet inside" and encouraged everyone to take risks and write just about anything they desire to.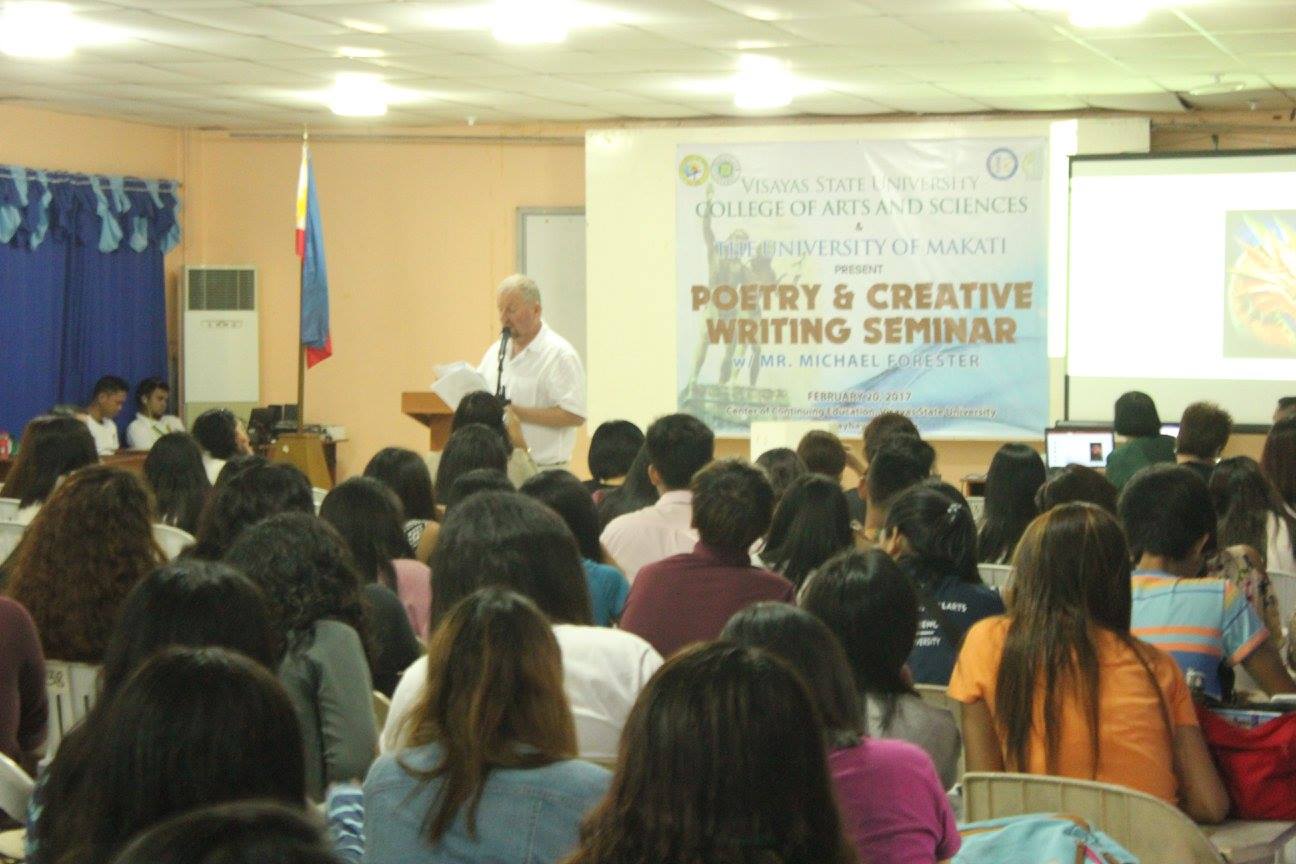 "Forget about the rules. Do not fear the disapproval in the land of risk. All you need is space and a pen, then start writing," said Forester.
Some 120 participants including DLABS staff and faculty members and AB English students attended the one-day Poetry and Creative Writing Seminar. Students and teachers from the Franciscan College of the Immaculate Conception, New Ormoc City National High School, Visca Foundation Elementary School, and VSU Laboratory High School also participated in the seminar.
Dr. Guiraldo Fernandez, Jr., head of DLABS, said the activity was a great opportunity for students to learn from a published poet himself.
"We will continue to invite resource speakers to broaden the knowledge and skills of our students. Activities like these are of great help to the department since we lack teaching force at the meantime," said Dr. Fernandez.
Forester signed books for the participants after his talk. In 2017, Forester will release a collection of spiritual learnings for the new age called Forest Rain, and A Home for the other gods, a novella set in a dystopian setting that offers an exploration of the abuse of bureaucratic power. For more information about Forester and his books, visit his blog, www.michaelforester.co.uk.