Celebrating VSU's strong partnership with ACIAR and DENR on forest landscape restoration in the Philippines
Details

Written by Allen Glen C. Gil & Ulderico B. Alviola

Published: 15 June 2021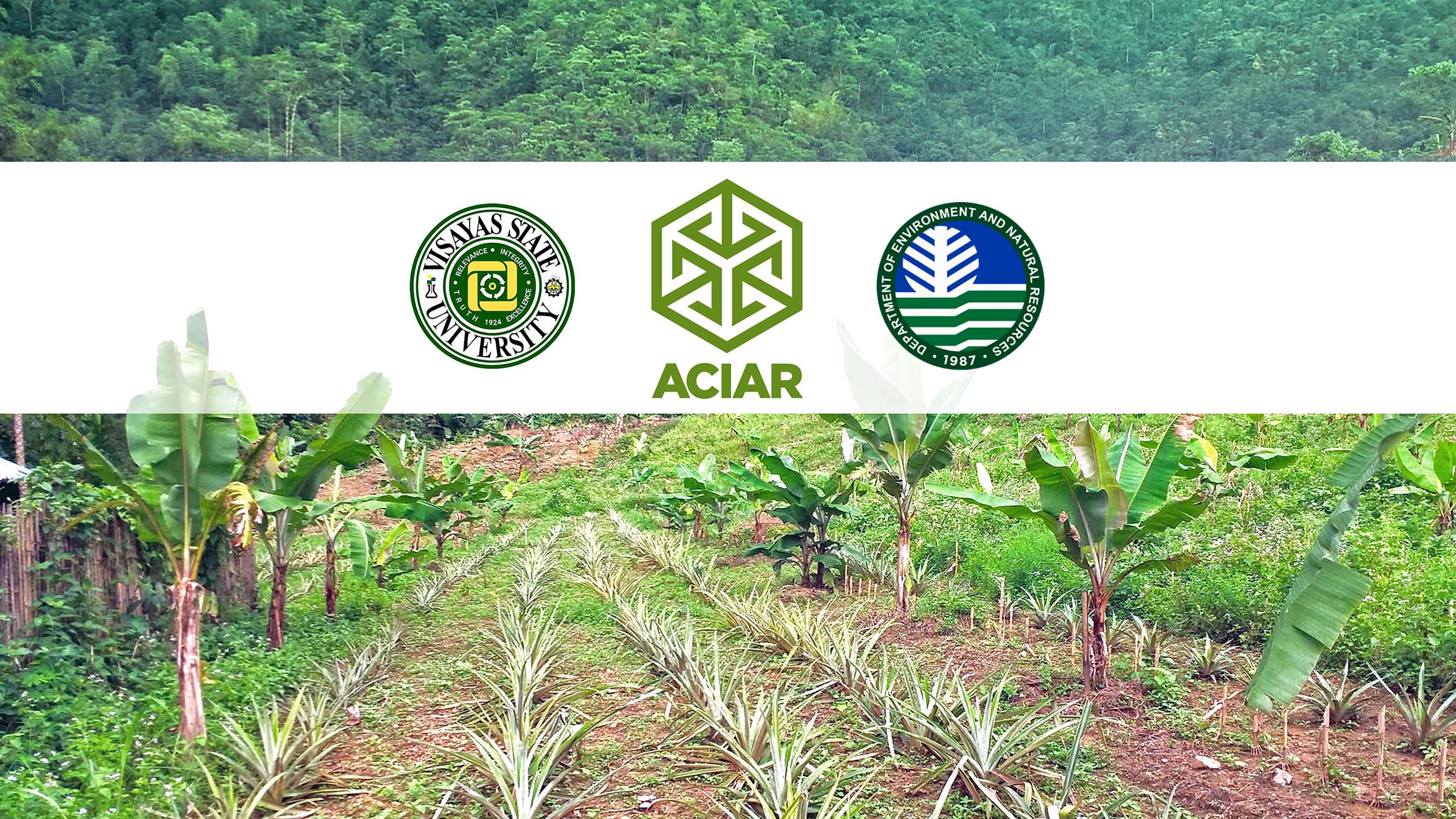 Saving our already denuded forest would take more than just planting trees!
Doing so would involve regaining the ecological functionality of a previously damaged forest while also enhancing the wellbeing of the people who primarily depend on it for their present and future needs.
This is the main goal of the Forest Landscape Restoration (FLR) project called ACIAR ASEM 2016/103, a five-year research engagement between the Visayas State University (VSU) and the Australian Center for International Agricultural Research (ACIAR).
In coordination with the Department of Environment and Natural Resources (DENR), this project aims to improve rural livelihoods through forest landscape restoration in selected sites in the Visayas region in central Philippines.
The purpose of which is to provide multiple benefits to the people who depend on the forest by improving their land use while also ensuring that they engage in sustainable practices that will protect and conserve the environment.
In the Philippines, farmers are the poorest of the poor. According to a study by the Philippine Statistics Authority in 2015, one in three farmers live below the poverty threshold.
This is mainly because the majority of smallholder Filipino farmers lack access to appropriate technologies and capacity building for profitable, climate-resilient, and sustainable food production systems.
However, when smallholder farmers try to increase their income, they often resort to destructive conventional farming practices, such as slash-and-burn and monoculture agriculture, which may provide sizable income in the short-run but bring huge economic and environmental losses in the long-run.
This creates a desperate cycle of poverty and unsustainable exploitation where both the smallholder farmers and the environment lose.
On top of that, there has been a steady increase in the global population and the current climate crisis.
The issue of sustainable food security is one of our generation's greatest challenges.
The 'ACIAR ASEM 2016/103 Enhancing Livelihoods through Forest Landscape Restoration' Project is a collaboration between VSU and ACIAR to address these problems.
Dr. Arturo E. Pasa, Professor at the VSU Department of Forest Science (DFS), leads the project as the Philippine Coordinator in close collaboration with the Department of Environment and Natural Resources (DENR) and the University of the Sunshine Coasts (USC) in Australia.
The project puts people at the front by improving the short-term cash income and long-term material benefits.
It is also aligned with the long-term National Greening Project of the country which started way back in 2011.
Currently, they are developing and testing landscape-scale community-based reforestation and achieving better economic outcomes through improved monitoring, best practices, and policies among smallholder farmers and peoples' organizations (POs).
Palpable results
Since the start of its implementation in January 2018, the project has had many victories.
They have partnered with DENR to provide support and assistance to the project's identified ten communities in Iloilo (Region VI), Cebu (Region VII), and Leyte (Region VIII).
They were also able to conduct of capacity building, regional trainings, and technical and financial assistance on high quality seedling production, tree nursery accreditation system, plant propagation, organic fertilizer production, best practices in plantation establishment and maintenance, smallholder-based agroforestry systems, climate smart systems, sustainable poultry farms, and assisted natural regeneration (ANR) plots in various areas across Visayas.
Research partners from VSU were provided with opportunities to publish scientific papers and present their results during the International Forest Landscape Restoration Conference in Manila in February 2019.
Hands-on training held in Cairns and Atherton, Australia on research and field data organization were provided for them, too.
An international conference on Forest Landscape Restoration, was conducted for and attended by 140 delegates from 22 countries, with scientific meetings with innovation think tanks composed of scientists from several countries.
Training-workshops on socio-economics and field trial establishment were conducted for the participation of partner researchers from Papua New Guinea, Australia, and the Philippines.
This has contributed to the scientific knowledge and evidence-based best practices to the target communities' nurseries which provide tree seedlings for DENR's National Greening Program (NGP), such as the vital use of elevated gardening beds in producing high quality tree seedlings.
This has since increased the survival rates of the nurseries' tree seedlings to 42%, which resulted in savings of AUD60 or PHP2,300 per hectare.
There has been an improved equity of 334 members of four POs in Iloilo on their access to resources through the formulation of intra-PO policies, which includes benefit sharing agreement.
Dr. Pasa hopes to see positive results by the end of this project.
"This is a complex project because we have to deal with groups of people who have different skills and capacities. There are also many problems we encounter, in terms of a farmer-group's leadership, financial transparency, and the like. But we persevere, despite these challenges because we hope to see a more positive change for everyone involved in this," the Philippine Coordinator said.
Established in 1982, ACIAR has supported research projects in four regions – Eastern and Southern Africa, East Asia, and South and West Asia, and the Pacific, with 18 projects implemented in the Philippines.
As the Australian Government's specialist agricultural research-for-development agency​, ACIAR's main focus is on crops, agribusiness, horticulture, forestry, livestock, fisheries, water and climate, social sciences, and soil and land management.
Aura Shaznay P. Tumulak contributed to this story.