Women power: Meet these #ProudViscans leading collegiate sports in Region 8
Details

Written by Marianne C. Bayron and Ulderico B. Alviola

Published: 20 October 2023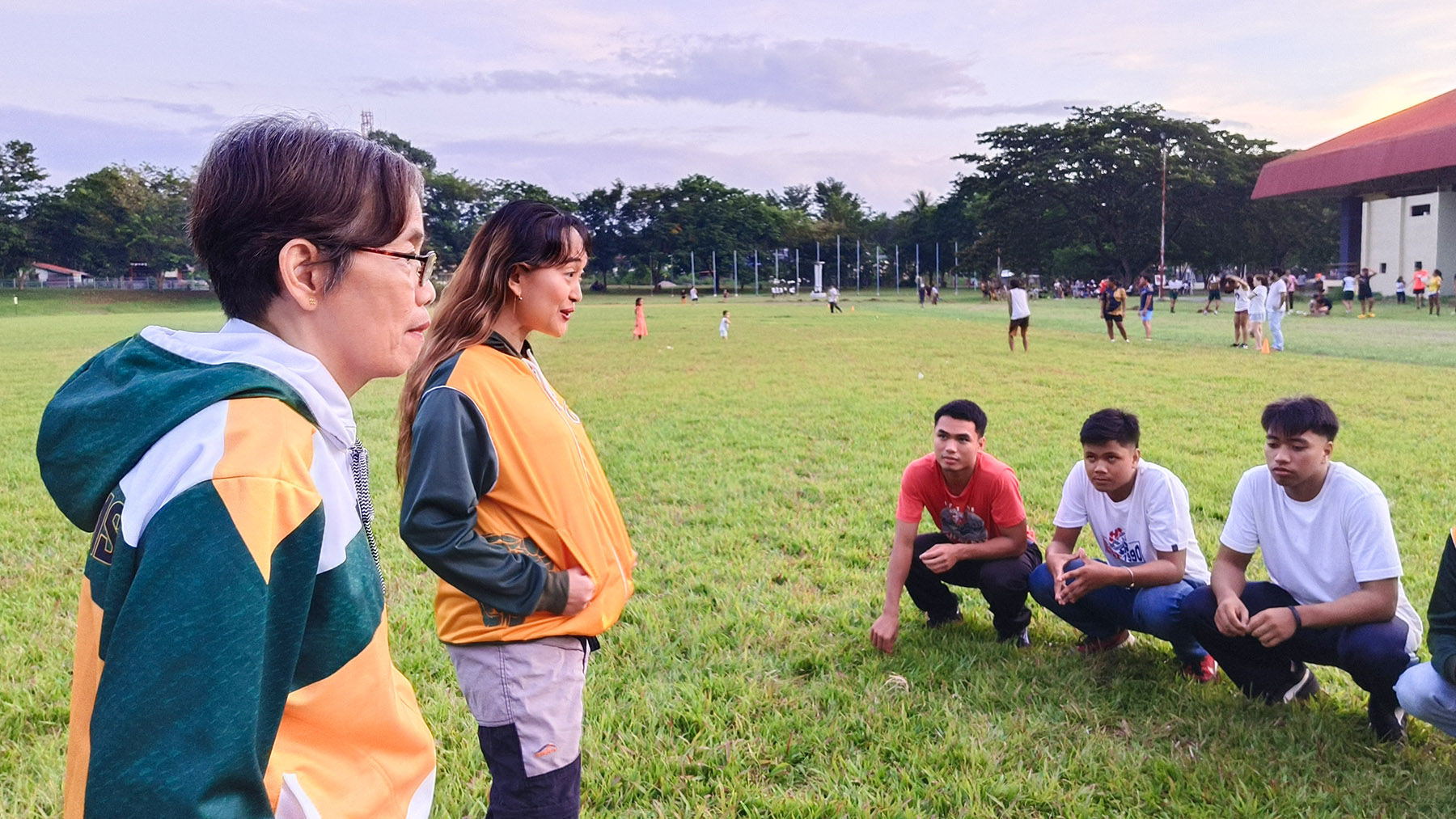 With the uproar of the coming 37th Regional State Colleges and Universities Athletic Association (SCUAA) Games 2023, Visayas State University, the host institution recognizes two powerful women who in one way or another worked toward the preparations of this annual inter-collegiate sports event in Eastern Visayas.
#ProudViscans Dr. Charis B. Limbo-Rivera, Director of the Institute of Human Kinetics (IHK), and Dr. Aleli A. Villocino, Vice President of Student Affairs and Services, are the epitome of women's leadership capabilities in sports.
But before becoming sports leaders, Dr. Limbo-Rivera and Dr. Villocino both had a soft spot for sports. In fact, Dr. Limbo-Rivera plays and coaches arnis, while Dr. Villocino is a swimmer.
Their passion for sports blossomed into becoming influential leaders in the field of sports, not only at VSU but in the region as well.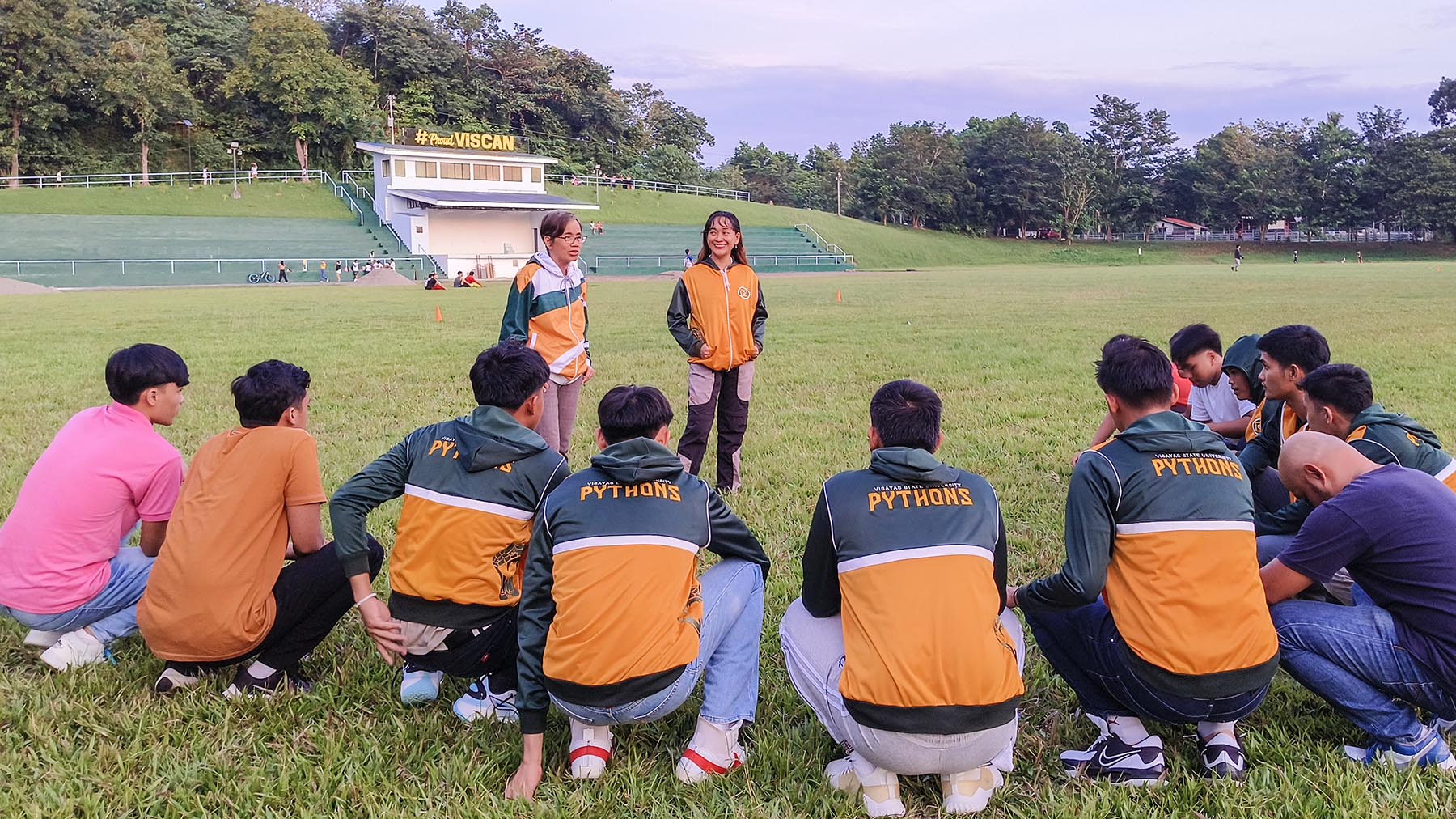 In 1990, Dr. Villocino was hired as a faculty of the then Department of Physical Education now IHK. Her role in the department was as an intramural sports coordinator which ran for two years. Although having experiences at Silliman University, Dr. Villocino said that it was her first exposure to handling intramural sports at VSU as a new faculty member of the institute.
In 2004, she was appointed as the OIC Director of IHK until 2010. After her study leave from 2011 to 2014, Dr. Bacusmo re-appointed her again as the director of IHK. She recalled that there had been four regional SCUAAs that the university hosted during her time as a sports director.
Meanwhile, Dr. Limbo-Rivera, the concurrent director of IHK and the acting regional sports director of SCUAA this year revealed that it was her first time handling a big regional sports competition as the institute's director. But she has already been involved in past SCUAA events.
In fact, before becoming the IHK director, she first worked as a faculty of physical education at VSU Integrated High School (VSU-IHS) and at the same time the sports coordinator. For her, it was where her sports leadership started. She served as the sports coordinator for four years and after her study leave, she then again continued for a year.
In 2019, when she was transferred to IHK, she became the institute director and sports director altogether. Aside from her position at the university, Dr. Limbo-Rivera is the Vice President for Internal Affairs of the League of Sports Directors in Region 8. At the national level, she was also designated as Leyte Island Director of the Philippine Eskrima Kali Arnis Federation.
With both women involved in leading sports, it has occurred to them that women's leadership in sports is rare. Even during the time of Dr. Villocino, she revealed that she experienced being the only woman in the group of sports directors who were all men. Dr. Limbo-Rivera also had the same experience.
For Vice President Villocino, being in sports strengthens her as a woman, capable of leading. She is grateful to the three presidents of VSU, Dr. Paciencia P. Milan, Dr. Jose L. Bacusmo, and Dr. Edgardo E. Tulin for entrusting her with the role of directing sports. It taught her how to deal with people in different institutions having different cultures.
"It's very challenging when you are the only woman being surrounded by men. When it comes to decision-making, there are things that we tend to argue [about]. But it is always the woman who pacifies. So, they tend to listen [to me]. They show respect [to me]. I was the mediator of the group. It's also an honor to be a sportswoman. When you are into sports, it strengthens you as a woman, capable of leading," she expressed.
As for Director Limbo-Rivera, she noted that since 1984, sports directors of VSU have been women, which is the exact opposite of other state universities and colleges (SUCs).
"The current composition of the sports directors in Region 8 are 9 men, and two are women. I could say that the university values women and gender is never an issue in appointing somebody for that position. No delineation or gender bias when it comes to appointment for this position. There is equal opportunity for both genders. I feel valued by the university and at the same overwhelmed by the opportunity given to me. Although there were challenges along the way, we worked as a team," she highlighted.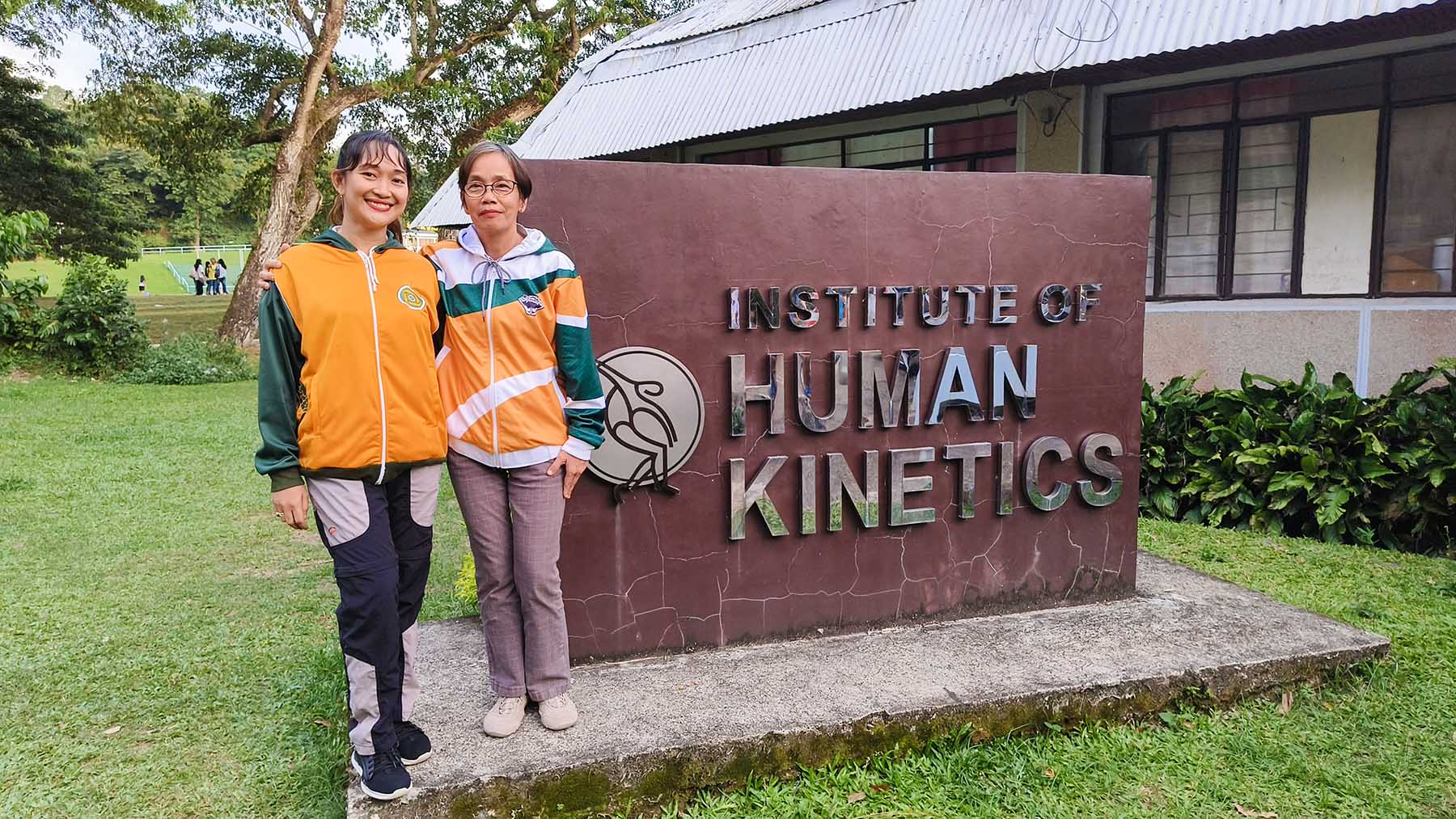 With the pressure on going as the SCUAA will once again be hosted by the university, both Dr. Limbo-Rivera and Dr. Villocino were working side-by-side to make the event successful.
"Ma'am Aleli has been supportive of all programs of the institute, not only for this SCUAA. Most of the time, I am consulting her. I really consider Ma'am Aleli as my consultant given her experience for so long. She is the rightful person to ask about the students. It is easier to work for the preparation for our SCUAA because I have Ma'am Aleli whom I can ask anything and I am sure knows everything. It is also easier for you to connect because we are [both] women. Ma'am Aleli has been my mentor since I was in college. I really look up to Ma'am Aleli. She is someone that I admire when it comes to leading. She's very influential to me," detailed Dr. Limbo-Rivera.
"Ma'am Charis is a product of IHK. I am so proud of that woman. She really has it – the leadership skills, as a sports leader. She also has a good background. She is prepared for it. Her experience in high school prepared her for that position. Working with her, I would always tell her that when she needs me, I am there for her, for IHK," shared Dr. Villocino.
Despite being busy with administrative obligations, Dr. Villocino volunteered to be on the accommodation committee for this year's SCUAA, which made Dr. Limbo-Rivera very thankful for her thoughtfulness and initiative. Both of them hope and aspire for the SCUAA to continue unifying the SUCs of the region.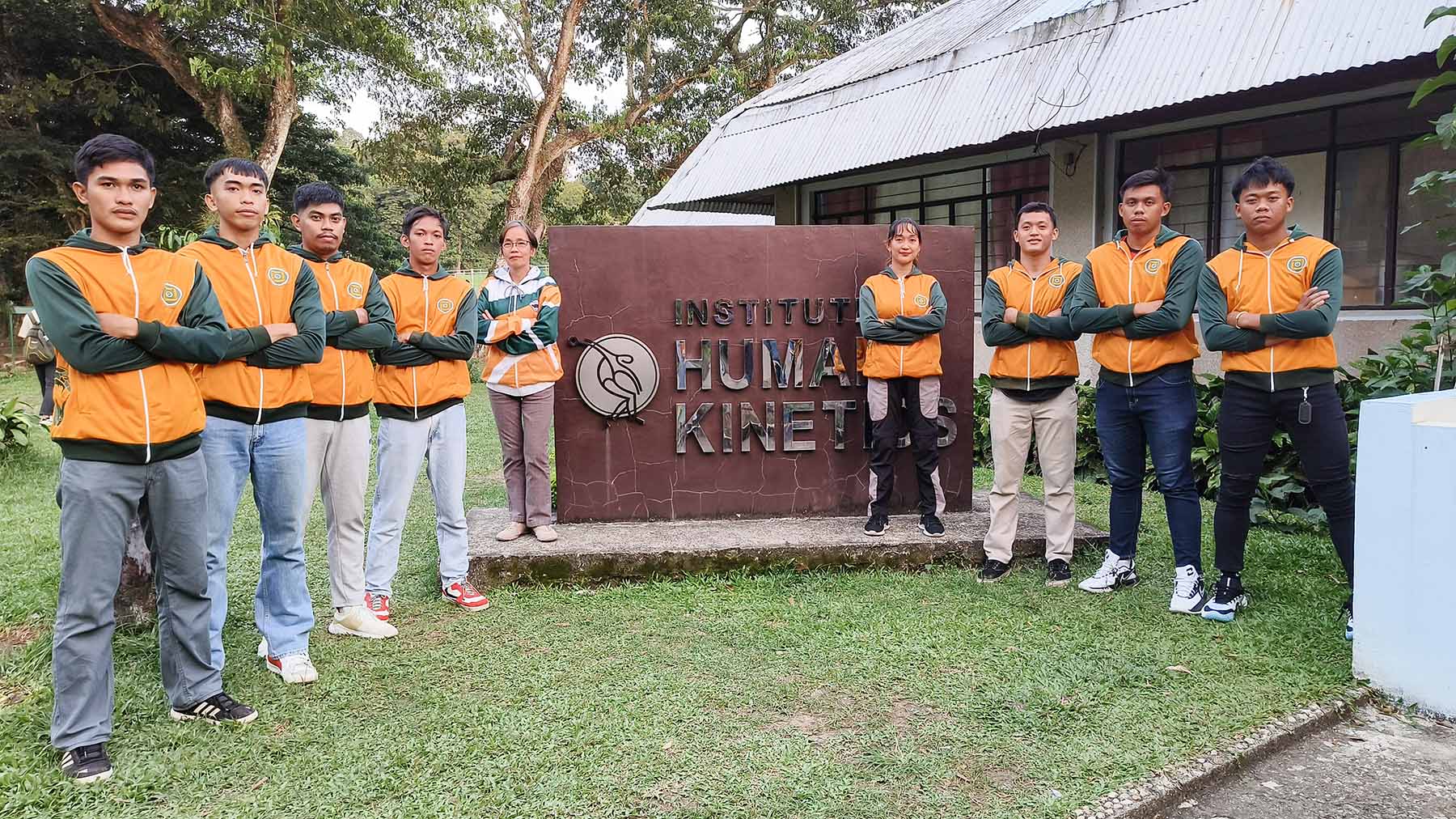 "Let's go back to the theme, weaving strength – that is still my hope that we will continue to weave the strengths among SUCs in the region. SCUAA is not just all about winning. You have to go beyond that. After the game, what's next? It is building friendships. We can come to terms with winning and losing. Accept defeat with grace. Taking to the heart the oath of amateurism. Competition begins in the screening of documents, not in the playing field. This is where honesty, fair play, and integrity come in. Who is eligible to compete and participate in the spirit of the games, how you [are] fair in the screening, and respect of officials, coaches, and co-players," Vice President Villocino answered.
"My only prayer is the successful conduct of SCUAA. Everyone is safe, and the weather is good. This SCUAA will be able to solidify relationships among SUCs because this is our main goal in having this sports competition. We need to have that competition to strengthen our relationship with other SUCs and be one region. I also hope and pray that all the participants involved will cooperate, collaborate, and give their full support, especially in the university, because we are the host school. Sports is for all. Sports is for everyone. We can learn valuable values in sports. Sports is life. We can learn about camaraderie, friendship, and linkages. I hope everyone will enjoy [it] and make memories," IHK Director Limbo-Rivera concluded.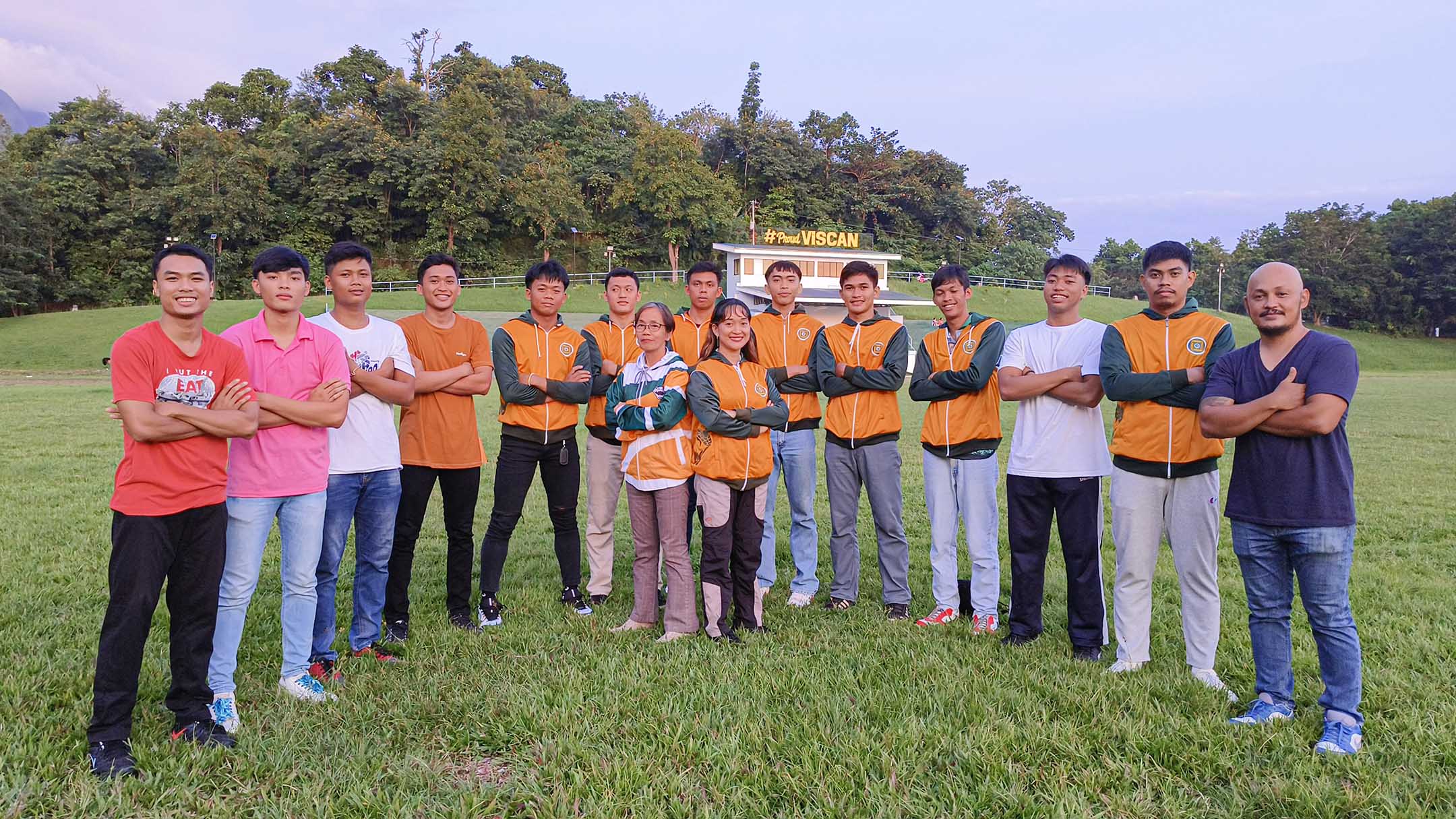 The 37th SCUAA will run from October 22 to 27, 2023, at VSU and will be participated by 11 SUCs in Region 8 namely Biliran Province State University, Eastern Samar State University, Eastern Visayas State University, Leyte Normal University, Northwest Samar State University, Palompon Institute of Technology, Samar State University, Southern Leyte State University, University of Eastern Philippines, University of the Philippines Tacloban, and VSU.