VSU alumnus, PhilRice scientist bags engineering excellence award
Details

Written by Jucel Guatlo

Published: 23 February 2018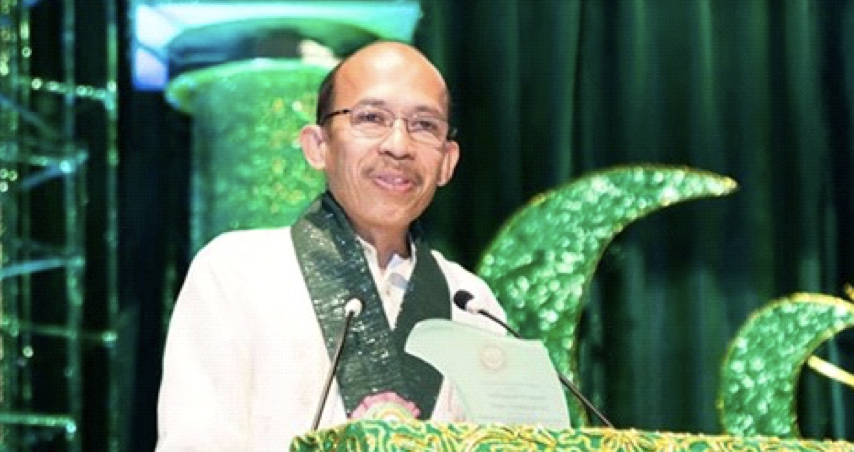 Dr. Ricardo F. Orge, VSU alumnus and Philippine Rice Research Institute (PhilRice) scientist, was the sole awardee of the '2017 Manila Water Foundation Prize for Engineering Excellence'. He was conferred the title on February 13 during an awarding ceremony held at the Seda Vertis North, Quezon City.
This award is a nationwide search for innovative engineers and scientists who manifest exemplary engineering and scientific competence that contribute to the development of communities through initiatives centered on water, sanitation, environment, and sustainability. This distinction is accorded by the Philippine Technological Council (PTC) in partnership with the Department of Science and Technology (DOST).

Dr. Orge's winning entry, the 'Continuous-Type Rice Hull (CtRH) Carbonizer', is a machine that processes rice hull biochar (also known as carbonized rice hull) which can be used for various purposes in the farm. One of which is to enhance the property of the soil while addressing some environmental problems such as global warming, soil degradation, pollution by agro-chemicals, and waste management.

In an article published by the Manila Water Foundation, PTC founder and board member Dr. Lydia Tansinsin described the PhilRice scientist as a very unassuming and genuine man. She further shared that the carbonizer developed by Dr. Orge stood out from other innovations evaluated in this national search because his technology caters to many farm uses while also addressing environment-related issues.

Dr. Orge's carbonizer was also adjudged as second placer for this year's Alfredo M. Yao Intellectual Property Awards (AMY-IP). This is an annual competition that features promising Filipino-owned intellectual properties that has potentials in promoting the country's economic development. The award also intends to raise people's social awareness on the importance of intellectual property in steering economic growth.

The VSU alumnus has also been a recipient of other prestigious awards and distinctions. One of these is the Most Outstanding Agricultural Engineer or the Maramba Award which he received in April 2016. This is the highest recognition that is accorded by the Philippine Society of Agricultural Engineers given during their annual national convention and scientific conference. In 2015, he received the Outstanding Agricultural Engineer distinction in the field of environmental and waste management, and the regional Gawad Saka Outstanding Agricultural Scientist award for Central Luzon.
Other than the his popular 'carbonizer' technology, Dr. Orge is also currently working on farm machinery design and development, rice postharvest systems, rice seed storage, and seed treatment.

Dr. Ricardo Orge is a graduate of Bachelor of Science in Agricultural Engineering of then Visayas State College of Agriculture (ViSCA), now Visayas State University, in 1982. He was the former director of the PhilRice's Climate Change Center and is currently the program leader of a nationwide project on developing climate-resilient rice-based farming systems.