Czech geographer lauds VSU research and instruction
Details

Written by Isabelle Amora

Published: 19 March 2018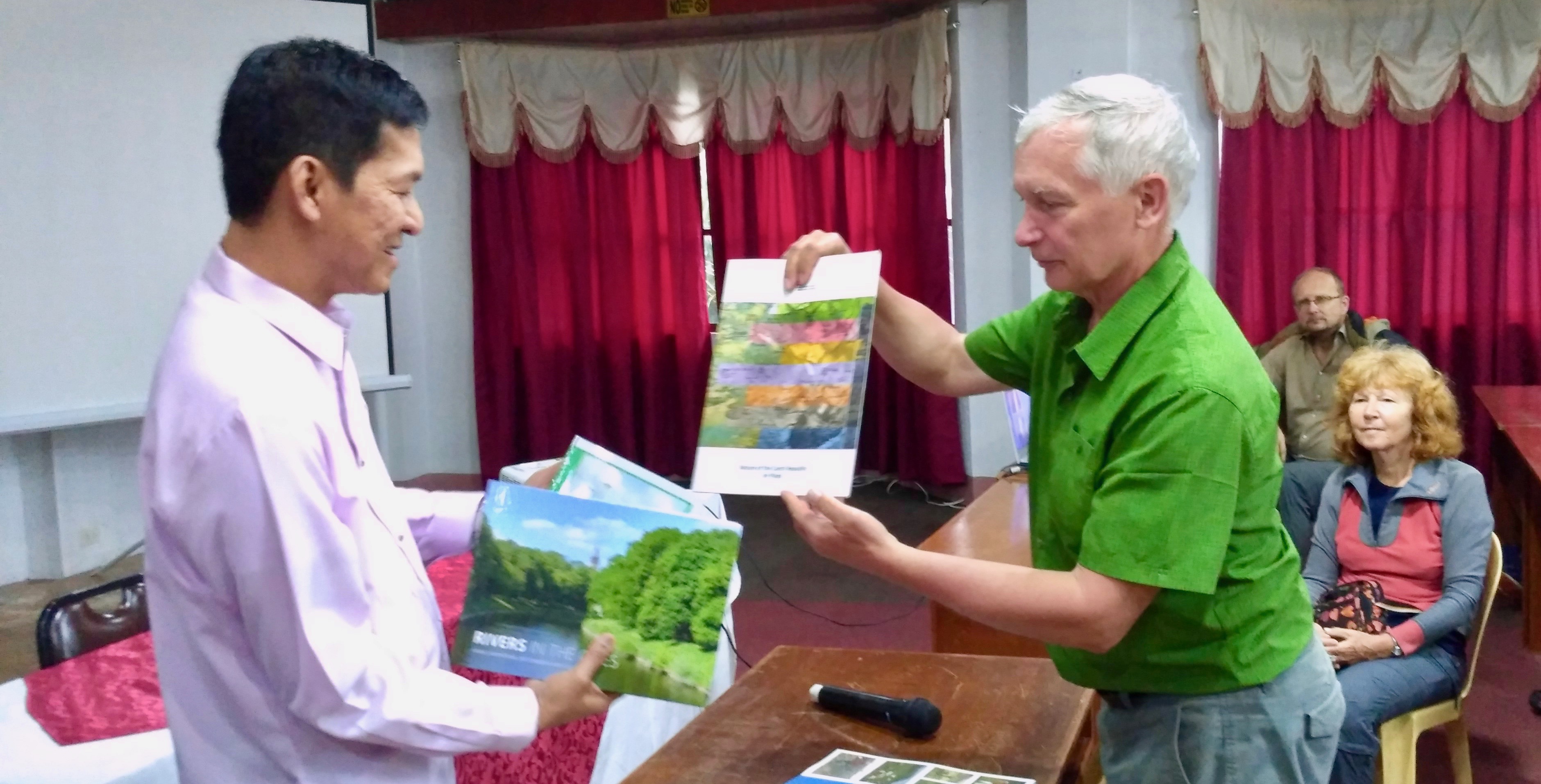 "VSU has a very high level of research and education," said Dr. Jaromir Kolejka, a visiting geographer from the Masaryk University in Czech Republic.
Kolejka's group composed of 26 geographers, biologists and nature-lovers arrived in VSU on February 11, as part of their three-week expedition around the country.
Among the places they visited within VSU are the laboratories of the National Abaca Research Center (NARC), National Coconut Research Center-Visayas (NCRC-V) and the demonstration site for rainforestation farming.
The Czech travelers, who are members of the Czech Geographic Society, arrived in the country on January 13, and were since on a long trip around the archipelago for sightseeing.
"Basically, we would like to see the country, the nature, the people [and] the customs. All these are very interesting for us," the geographer added.
Furthermore, the geographer mentioned the growing relationship between VSU and some well known universities in Czech Republic via student and faculty exchange programs.
"Last year, I noticed students from VSU coming to Masaryk [University], and now to Mendel [University], too. So I think the relationships are very strong," Kolejka quipped.
A night before their return flight to Europe, Kolejka's group was invited as special guests in a pre-Valentine party held on February 13. The group was treated to a different kind of Valentine's celebration which they referred to as an exotic experience for them.
"We don't celebrate it [Valentine's Day] this way. In my country, it's usually just a holiday for couples [and] not a social event," said Dr. Kolejka.
VSU's pre-Valentine party was pushed through even if Tropical Storm Basyang was battering the northernmost part of Mindanao. The whole province of Leyte where VSU is located was put under storm signal number 1 during that time. Dr. Kolejka said that they all had fun despite the bad weather.
"It [the party] was really relaxing. It is unusual, but we like it. We are very satisfied because it is a very good opportunity for us to see what you do here and what's your kind of fun here in the Philippines," he added.
The foreign team won in the singing game after getting the loudest applause from the audience.
The geographer revealed that the trip was organized according to the the group's wish list, and that VSU came up shortly on the list as their final stop. The International Affairs Office (IAO), headed by Dr. Rotacio S. Gravoso, accommodated the group during their three-day stay in VSU.