DLSU prof to VSU high school students: invest in S&T, become technopreneurs
Details

Written by Isabelle Amora

Published: 26 April 2019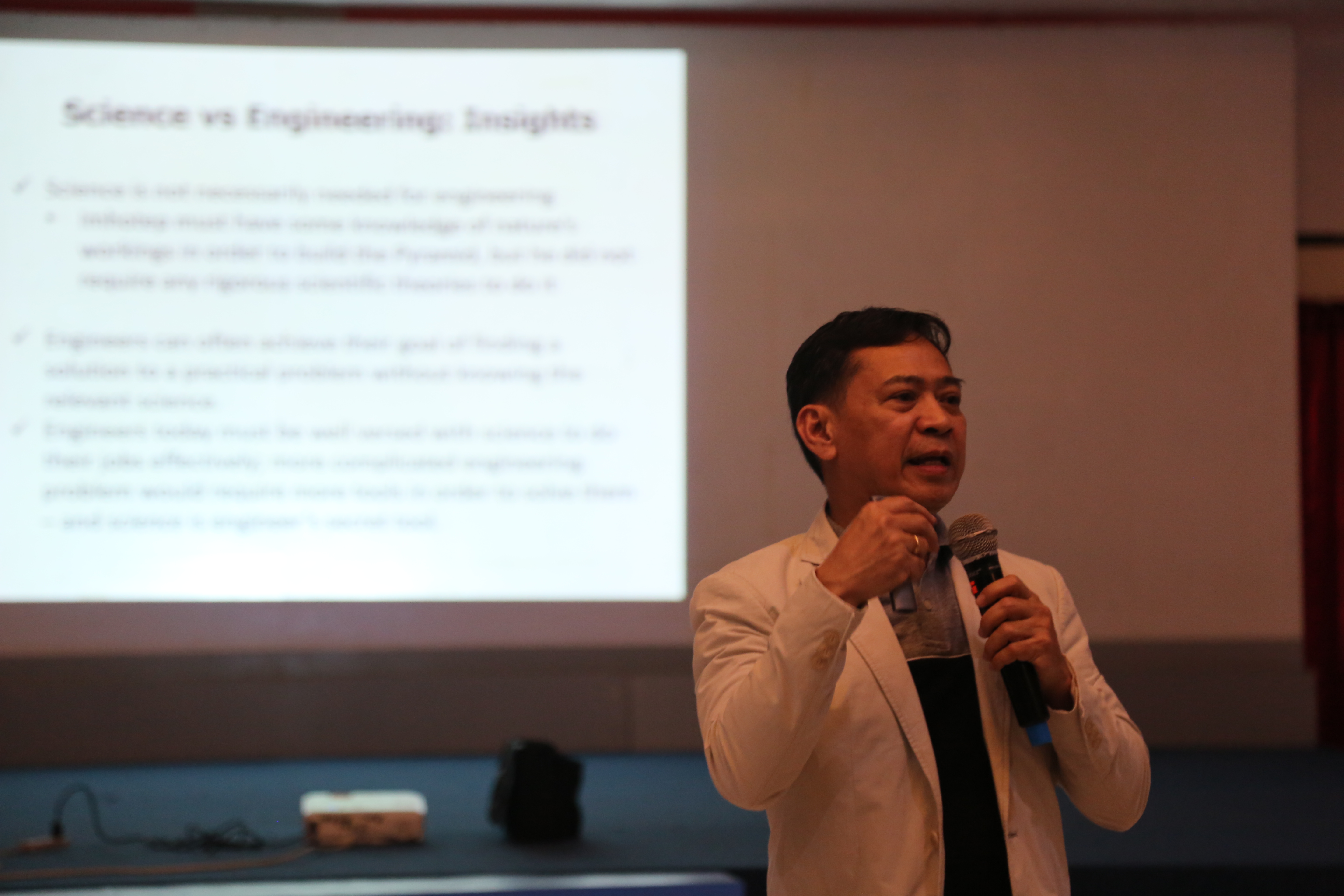 Dr. Alvin B. Culaba, professor of mechanical engineering at the De La Salle University in Manila, encouraged VSU Integrated High School students to embark on a science and technology program in college, and become a technopreneur in the future.
A technopreneur is a new age entrepreneur who makes use of technology to make some innovation and make positive changes in the lives of people in society.
"Create jobs, capacitate people. Be a technopreneur," Culaba said.
This was during the forum on careers in science and technology held at the VSU RDE Hall, April 26, 2019. The professor discussed some careers in science and technology including becoming engineers, scientists, and researchers, among others, and hinted of the potential opportunities in these fields of expertise.
Culaba also shared the characteristics one should have in order to become a successful technopreneur including being technology-savvy and a risk-taker.
"Take risks. The higher the risk, the greater success," the professor told.
More than 200 VSU high school students participated in the said forum organized by the VSU-IHS.
This is in line with the celebration of VSU's 95th founding anniversary anchored on the theme, "Building networks for technology innovation, adoption, and commercialization."