VSU agriculture undergrad program faces AACCUP Level IV re-accreditation
Details

Written by Isabelle Amora

Published: 10 May 2019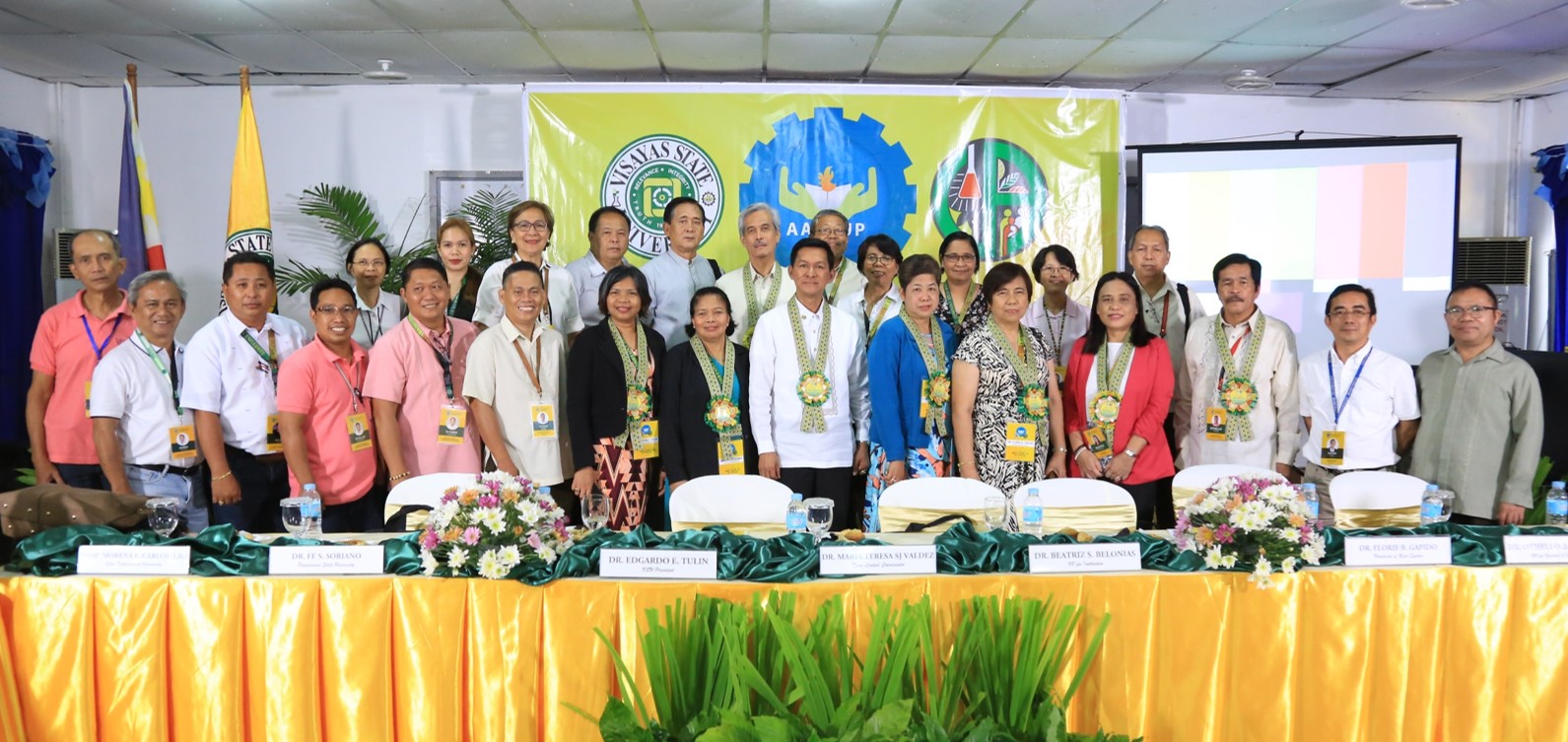 VSU subjected its Bachelor of Science in Agriculture program to a second cycle survey visit for Level IV re-accreditation, on May 6 to May 9, 2019. This level is the highest level of program accreditation of the Accrediting Agency for Chartered Colleges and Universities in the Philippines (AACCUP).
Dr. Maria Teresa SJ Valdez of Tarlac Agricultural University led the group of four accreditors as team leader and coordinator. With her are Dr. Florie B. Gapido of University of Rizal System, Dr. Fe S. Soriano of Pangasinan State University, and Prof. Morena E. Carlos of Cebu Technological University.
Dr. Valdez, who has been a part of the accrediting team since VSU first subjected its BSA program to AACCUP accreditation in the early 2000s, commended VSU for always setting the bar higher and was eventually awarded the Level IV status, the highest level given to a program by AACCUP, in 2012. However, a re-evaluation is needed to see if that level of excellence is sustained.
"You [VSU] always blazed [the] trail. However, when a program reaches the highest level of accreditation, there must be some monitoring to see the sustainability of that brand of quality. We [in AACCUP] would like to see how well you are faring with the awarded Level IV status," Valdez said.
The team leader added that quality is a work in progress, that the academe should adjust to the trends of the time, and that quality assurance mechanisms mandated by the government should be seen as opportunities for SUCs to improve and raise the standards of education provided to students, and eventually to produce the quality students needed by our country to continue to progress.
"Make your best better. What may be of the best quality before may not be the kind of best quality in the present times," Valdez said.
VSU President Edgardo E. Tulin recognized the invaluable contributions of the accrediting agency to VSU's improvements through the years.
"It pleases me to show how much we have changed from the first round of accreditation, that we were able to upgrade the level of quality and develop the standards that we had through the help of AACCUP," Tulin said.
The president also expressed his hopes and vision for VSU to become globally competitive, alongside AACCUP.
"Through this partnership [with AACCUP] we carry out transformation to a greater scale: the transformation of VSU as what we envision to be in the future [globally competitive]," Tulin added.
The program were assessed in the areas of: Vision, Mission and Goals (VMGO), Faculty, Curriculum and Instruction, Students, Research, Extension and Community Involvement, Library, Physical Facilities, Laboratories and Administration and entailed rigorous document evaluations, class observations, visits to facilities, research and extension sites and laboratories, and interviews with key officials and stakeholders.