VSU pushes forward security and safety in food value chain confab
Details

Written by Kim Roca

Published: 10 October 2019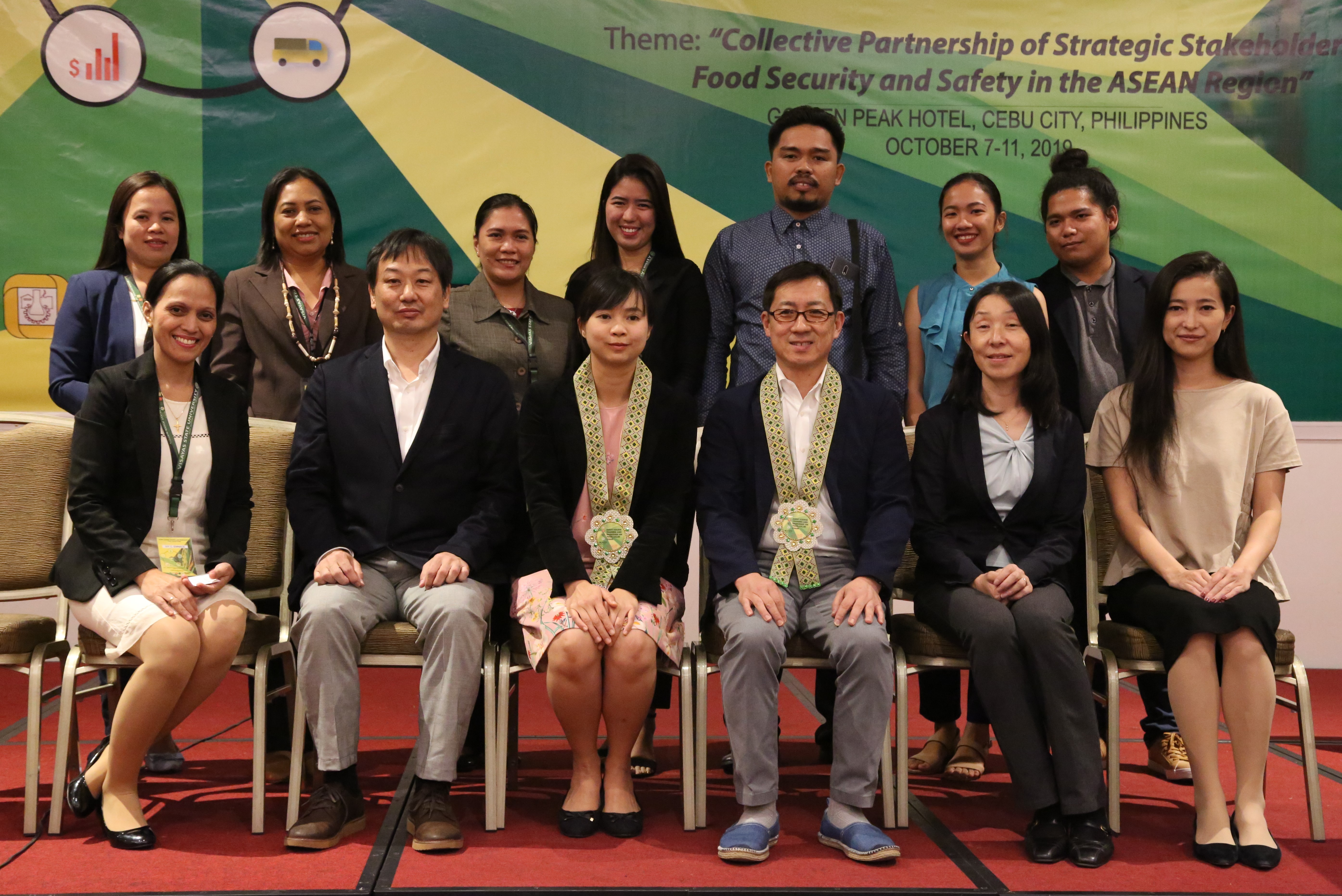 Visayas State University, through the Department of Food Science and Technology (DFST), continues to push forward food security and safety as it holds the 3rd Food Value Chain (FVC) Seminar at Golden Peak Hotel, Cebu City on October 7-11, 2019.
The five-day seminar-workshop with the theme 'Collective Partnership of Strategic Stakeholders for Food Security and Safety in the ASEAN Region' was in partnership with ASEAN and Japan's Ministry of Agriculture, Forestry, and Fisheries (MAFF).
This year's FVC seminar emphasized addressing the problems on food losses and food waste, and food security and standards. This included a series of lectures on the Japanese rice industry, agriculture and IT, food service industry, countermeasures on reducing food loss and food waste, food processing, food safety standards, and the fishery industry in Region 8. A policy-crafting workshop was also plotted on the fourth day of the event.
VSU Director for Research Dr. Jose L. Bacusmo supervised the participants in coming up with a human resource development plan and crafting the policies on food safety, on rice, fruits and vegetables, and fisheries.
Dr. Ivy Emnace, DFST Head, highlighted the significance of collaborating with the government agencies in this kind of activity.
"This activity should be a collaborative effort. We just don't want to be listening to these lectures. And what will be the applications after that? It has to be something that is worthwhile," she said.
The DFST head also said that addressing the pressing problems in agriculture is not just a challenge for the younger generation. The policy-making, according to Dr. Emnace, is a little far-fetched but nevertheless a good start.
"It is quite difficult to be passing this [policy] to the congress but it is also not impossible that this could be realized," Dr. Emance told.
This year's event was attended by more than 100 participants coming from the different VSU units and other universities in Eastern Visayas, government agencies from Region 8, and Japanese experts.
The FVC seminar is under the larger project entitled 'Human Resource Development in Food-Related Areas through Partnerships with Universities in ASEAN Region'.
This project aims to improve and develop the human resource in the region, build-out network among the young generation, and compose organizations to strengthen FVC such as Agricultural Cooperatives for poverty alleviation.
This also aims to develop human resources to enhance food security and harmonize agricultural and food-related regulations and standards, increase opportunities for industrial development, and enhance intra and extra-ASEAN trade and long term competitiveness of ASEAN's products, commodities, and services.
In the Philippines, VSU is the only member agency chosen by ASEAN and MAFF to implement the project. The 1st FVC seminar was hosted by VSU and was held at the university's Center for Continuing Education on December 1-2, 2016.
The activity's expenses were all paid for by the ASEAN and MAFF of Japan.