VSU coconut tech generators bag CSC PAG-ASA Award
Details

Written by Kim Roca

Published: 30 September 2019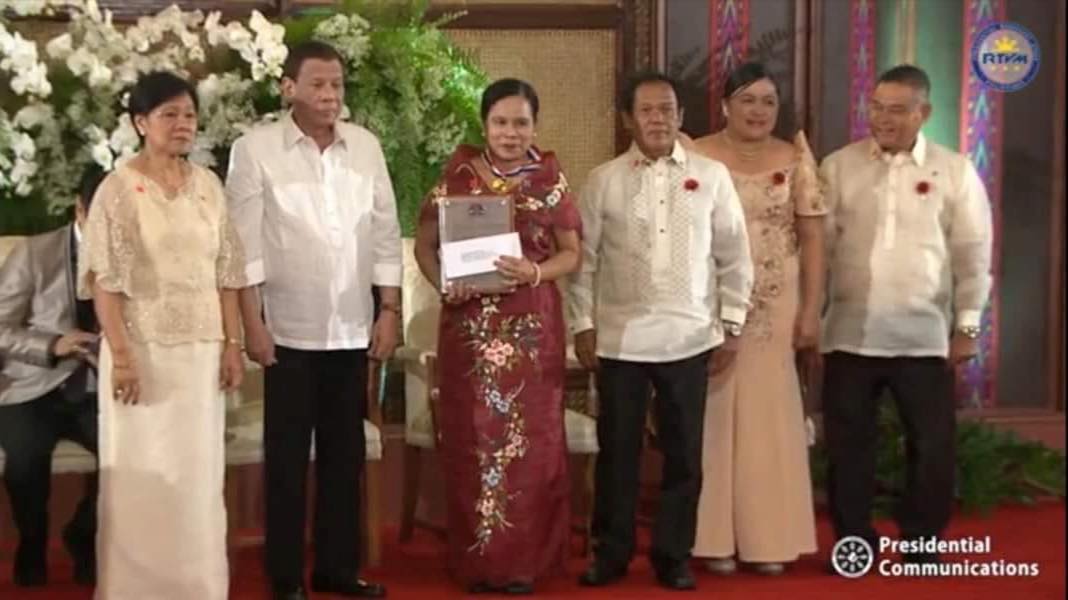 Visayas State University faculty-researchers at the National Coconut Research Center - Visayas (NCRC-V) bag the coveted PAG-ASA Award of the Civil Service Commission (CSC) for 2019.
The recognition was personally presented by Philippine President Rodrigo Roa Duterte to the team, headed by VSU professor and center director Dr. Ma. Juliet C. Ceniza, along with the other members. The ceremonies were held at the Malacañan Palace on September 10, 2019.
The award, according to CSC, is given to "an individual or group of individuals who provided outstanding contributions that directly benefit more than one department or agency of the government."
The Cocotech GenMovers is composed of NCRC-V core experts including Dr. Ma. Juliet C. Ceniza, Dr. Eutiquio E. Sudaria, Prof. Alfredo G. Dingal, Dr. Marisel A. Leoma, and Prof. Tess C. Nuñez.
As the prime generators and movers of improved coconut-based technologies in the country, the team aims to provide a significant contribution to the rehabilitation and reinvigoration of the coconut industry in the Philippines.
One of the major accomplishments of the team was the massive replanting program and rehabilitation of the millions of coconut trees damaged by the super typhoon Yolanda (Haiyan) in 2013. In partnership with the Philippine Coconut Authority (PCA), the center was able to provide thousands of high-quality seedlings to the farmers that were planted in the region and other parts of the country.
Tagum City's Integrated Management and Sustainable Environmental Approach to Coastal and Underwater Resources Group were also shortlisted for the Pagasa award Group Category.
The CSC also named VSU-based Visayas Consortium for Agriculture, Aquatic and Resources Program (ViCAARP) as one of its 2017 Pagasa Awardees.
PhilRice Scientist Dr. Ricardo Orge, a VSU BS in Agricultural Engineering alumnus, also bagged this year's Presidential Lingkod Bayan Award, the highest public service award given by the Civil Service Commission (CSC).
In 2018, the same award was accorded to the VSU Forest Restoration and Livelihood (FoRestaL) Advocates.