VSU teachers trained on Google Classroom for use starting 2020
Details

Written by Jamie Faith De Veyra

Published: 19 December 2019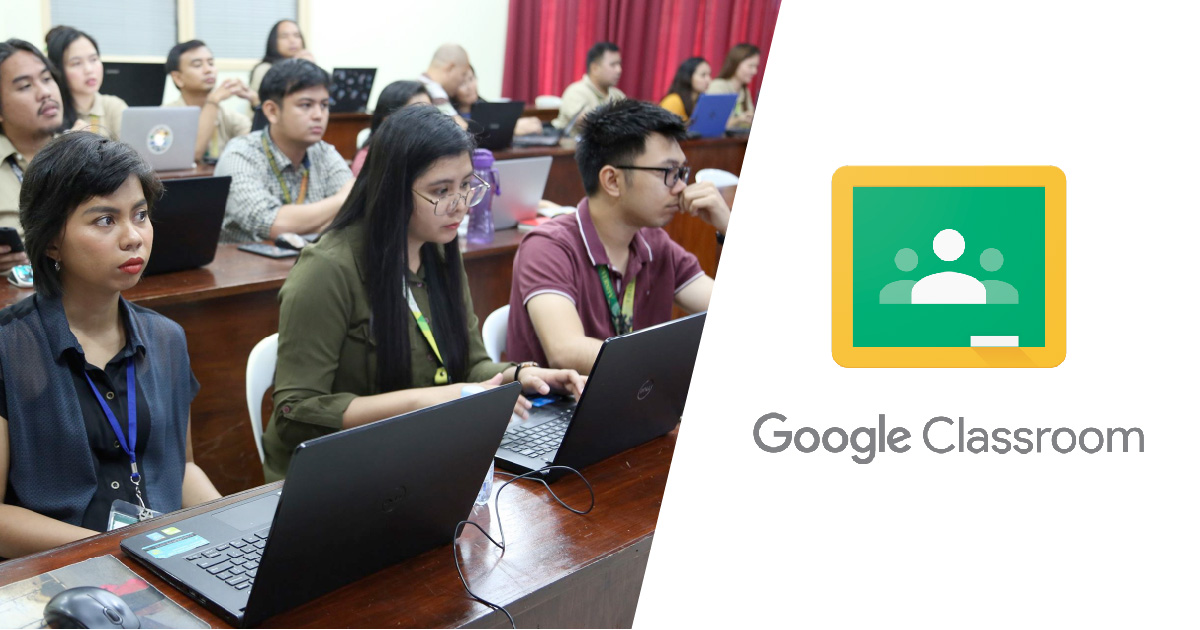 In time for the second semester in 2020, Visayas State University introduced to its faculty a set of web services to digitally systematize classroom work through an app called Google Classroom.
Google Classroom is a learning management platform by Google where VSU faculty can manage classes through their EDU (@vsu.edu.ph) account.
A service under VSU's subscription with G Suite for Education, it combines Google Drive for assignment creation and distribution, Google Docs, Sheets and Slides for writing, Gmail for communication, and Google Calendar for scheduling.
Students can be invited to join a "class" in the platform through a Gmail account using a code, or imported through a list of emails.
Each class creates a folder in the respective user's Drive, where the student can submit work to be graded by a teacher. Among its distinct features is its ability to detect possibly plagiarized text.
"When used properly, Google Classroom can transform the way a 21st-century teacher delivers instruction," Jed Asaph Cortes, the VSU Web Team in-charge said.
"Our students are tech-savvy, and what Classroom does is help us teachers make their classroom experiences as innovative as it is effective."
Mr. Cortes spearheaded the training at the Multimedia Development Center. More than fifty faculty from the VSU system attended the series of half-day workshops from December 12 to 13, 2019.
"I've used Google Classroom since 2015. In my experience, you can expect 100% compliance since they are very much comfortable with technology," he added.
If the faculty adapts to the system, classroom activities may soon very well be paperless. Term papers can be submitted through Google Docs, other file types can be uploaded directly, exams can be taken through Google Forms, and grades are returned through email.
"With Google Classroom, it makes me appreciate how efficient and effective it can synchronize class activities between the instructor and his students, whether it be by posting assignments, projects, or giving real-time results with their performances," said Engr. Feihl Sinon, a faculty at VSU's Department of Agricultural Engineering.
"Tools like these are very important, especially if you're busy. It is good to take advantage of these technologies in making the lives of teachers easier. This is a win-win situation for both teachers and students. Teachers can effortlessly give grades to students immediately and privately, and students can immediately check their performances online," he added. "The teacher would not also bother anymore in reminding the students about the deadline of their activities. And it's paperless, no more stacks of papers to check in your office."
Google launched Classroom in 2014 for exclusive use by academic (EDU) institutional accounts. It has recently made the service available for all Google (Gmail) accounts.
The Office of the Vice President for Instruction sponsored the free training.