VSU hopes to clinch SCUAA-8's first ever grand slam win
Details

Written by Jamie Faith De Veyra

Published: 08 December 2019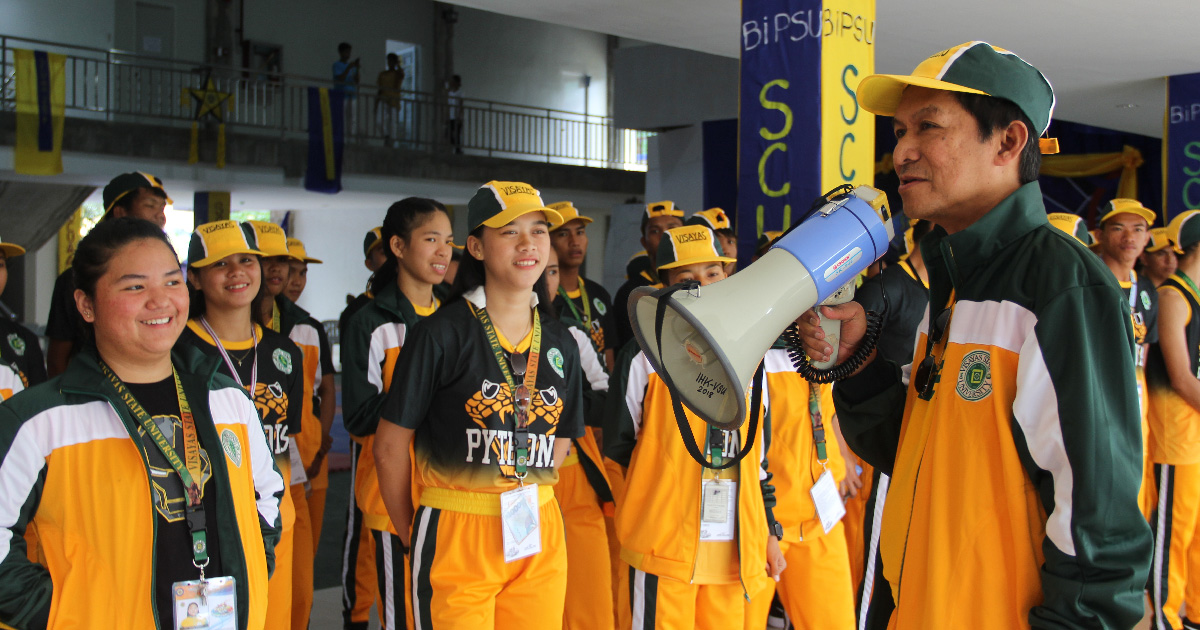 NAVAL, Biliran — If Visayas State University defends its overall championship title in #SCUAA2019, it will be the first grand slam win for an SUC in the region's largest sporting event. That's what they plan to do, and they say they're ready.
The VSU "Pythons"—a throng of 238 athletes, accompanied by 71 coaches, assistant coaches and support staff —went to Biliran Province State University (BiPSU) for the 2019 edition of the State Colleges and Universities Athletic Association (SCUAA) Regional Games.
For two consecutive years now, VSU has been proclaimed as SCUAA-8's overall champion, obtaining the most number of medals. In fact, the Pythons got 57 gold, 26 silver, and 31 bronze medals in 2018's medal tally.
VSU considers this as a fete, since it has been consistently tailing behind other schools in terms of medal tally count during the first half of the decade.
In recent years, VSU's overall ranking improved, as new sporting facilities were established inside the campus, including the construction of an Olympic-size swimming pool. This gave more opportunities for homegrown talents to be discovered and honed.
The first set of VSU athletes and delegation staff arrived in BiPSU as early as Friday, December 6, while the rest arrived today, December 8, in time for the opening ceremonies.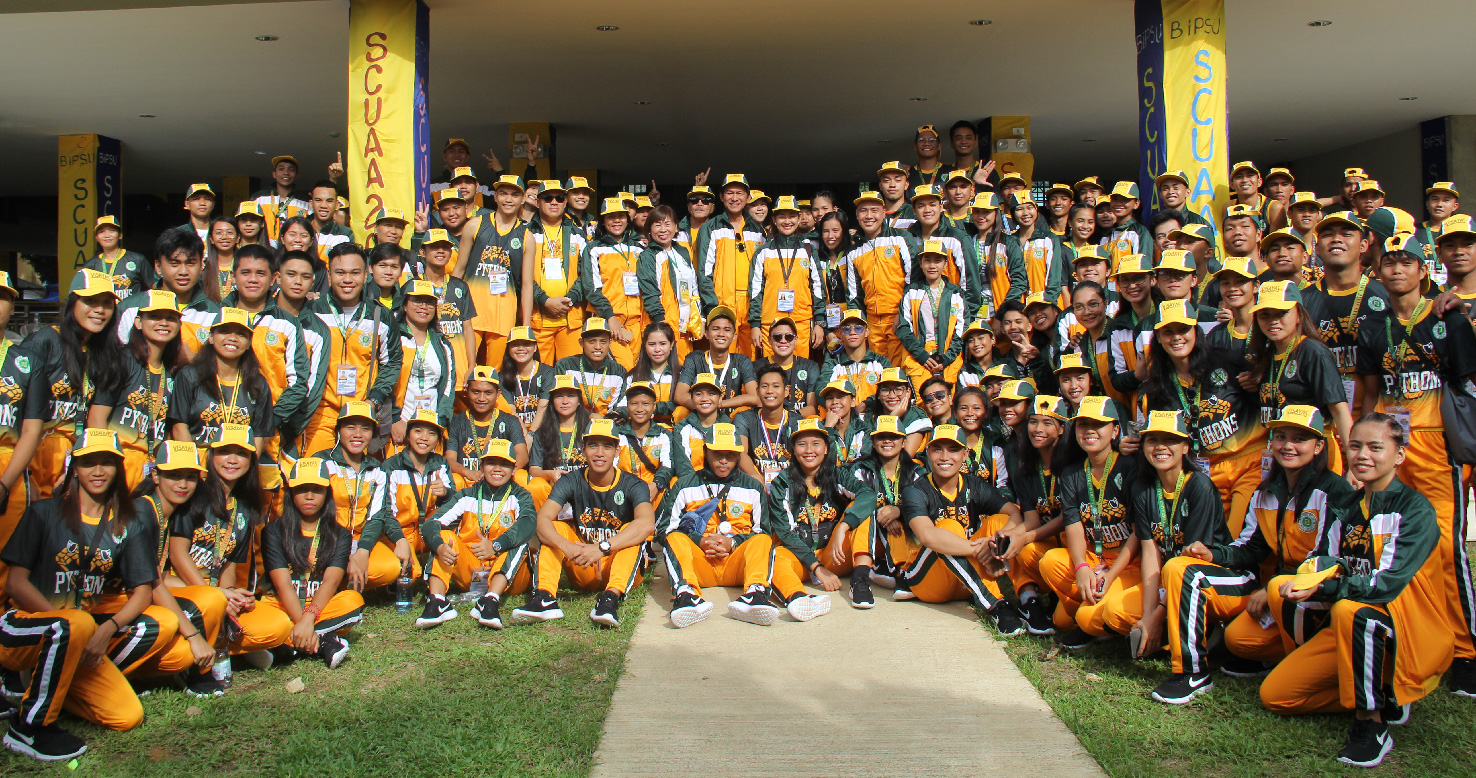 Institute of Human Kinetics (IHK) Director Charis Limbo expressed confidence in the team's ability of reclaiming the title.
"I know we can still defend our title this year after clinching championship for 2 consecutive years. So if we do win again this year, this would be the first among eleven SUCs. I am confident that we can maintain that rank, we can still defend our title because our players, our coaches are all prepared for this," the sports director said.
In a pep talk delivered before the opening parade, VSU President Edgardo E. Tulin encouraged the athletes to fight for the honor and glory of their dear university.
"We have been SCUAA-8's undisputed champion for two years in a row now and we hope to continue our winning streak this year for our first grand slam title. I want all of you to win and enjoy. Win in the spirit of fairness and humility. This is what it means to be a Proud Viscan," said Dr. Tulin.
Remarkable opening
BiPSU did not disappoint the delegates and the spectators of this year's regional SCUAA meet, putting on a remarkable opening ceremony that featured thousands of student dancers, a skydiving stunt, and an ostentatious fireworks display.
This year's field demo presentation centered on the theme "Greatness of BiPSU" that showcased the talents of more than 3,000 students.
In an exclusive interview with their choreographer and BiPSU Director for Cultural Affairs, Dr. Ryan Teofel P. Arpon explained how they prepared for a memorable opening presentation.
"The theme is centered in being great," he quipped. "The field demo is like a window for us here in BiPSU to showcase the extraordinary talents, skills, and values of our students.
"We are presenting to the whole Region 8 our amazing BiPSU students as we move and dance in unity and solidarity with all the 11 participating colleges and universities."
This is BiPSU's first time hosting the games under their new name (it was formerly called Naval State University), as well as the first for its newly installed chief steward, Dr. Victor O. Cañezo, Jr.
"To my fellow SUCs, thank you for believing in the Biliran Province State University," Dr. Cañezo said. "Believe that great moments are born from great opportunities like this. Let the untapped talents, be tapped."
"Let this event be a fertile ground for discovery and learning. Believe that there is power in sport activities like this, the power to unite people despite differences in belief, background, or religion. The power to stand after failing, the power to huddle in pride after losing. The power to unite and sustain relationships after being pitted (against) each other."
The SCUAA-8 Regional Games will run from December 8-13, 2019, with 11 state universities and colleges in Eastern Visayas competing. This year, about 3,500 delegates will be competing in 36 major and demo sporting events.
Dr. Tulin officially opened the games on behalf of Eastern Visayas State University (EVSU) President and PASUC-8 President, Dr. Dominador O. Aguirre.
The VSU President is also PASUC's National Vice President for the Visayas. (PASUC stands for Philippine Association of State Universities and Colleges.)
Derek Alviola contributed to this story.