#WomenMakeChange: VSU women are true catalysts of change, says Pres. Tulin
Details

Written by Jesus Freddy M. Baldos

Published: 05 March 2020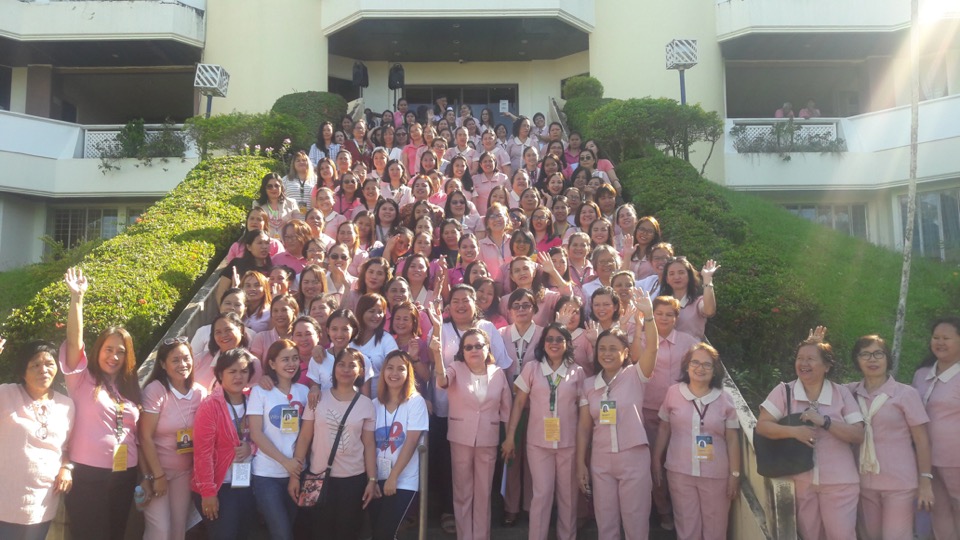 Visayas State University welcomed the month of March with the opening of the 2020 Women's Month Celebration, during the flag-raising ceremony on March 2, Monday at the VSU Administration Building.
In his speech, VSU President Edgardo E. Tulin acknowledged the unwavering service of the VSU women workforce to the community as they carry out each of their unique functions in the university.
"You are great contributors and agents of development to our institution," he stressed.
The event is a month-long celebration which, according to the president, will be dedicated to all the "'Ilaw ng tahanan', the 'Gabriella' of this generation—the women of our lives."
Dr. Tulin also recounted the pivotal role of women in the establishment and transformation of VSU to where it is today as an academic and research institution.
"The women of VSU have become a source of strength, inspiration, encouragement, wisdom, and safe refuge to the founders and former administrators in building the university in the past 90 years. They do not only dwell at the back of men, but they also stand out, speak for themselves and even become frontliners of men."
"Women are not the weaknesses of men, but rather, women are the pillars of strength of men," he ended.
With the theme "We Make Change Work for Women," the activity was in line with the National Women's Month celebration, with VSU faculty and staff from the main campus participating.