VSU Class of 2020 Valedictorian: Balance, consistency are key
Details

Written by Allen Glen Gil

Published: 29 September 2020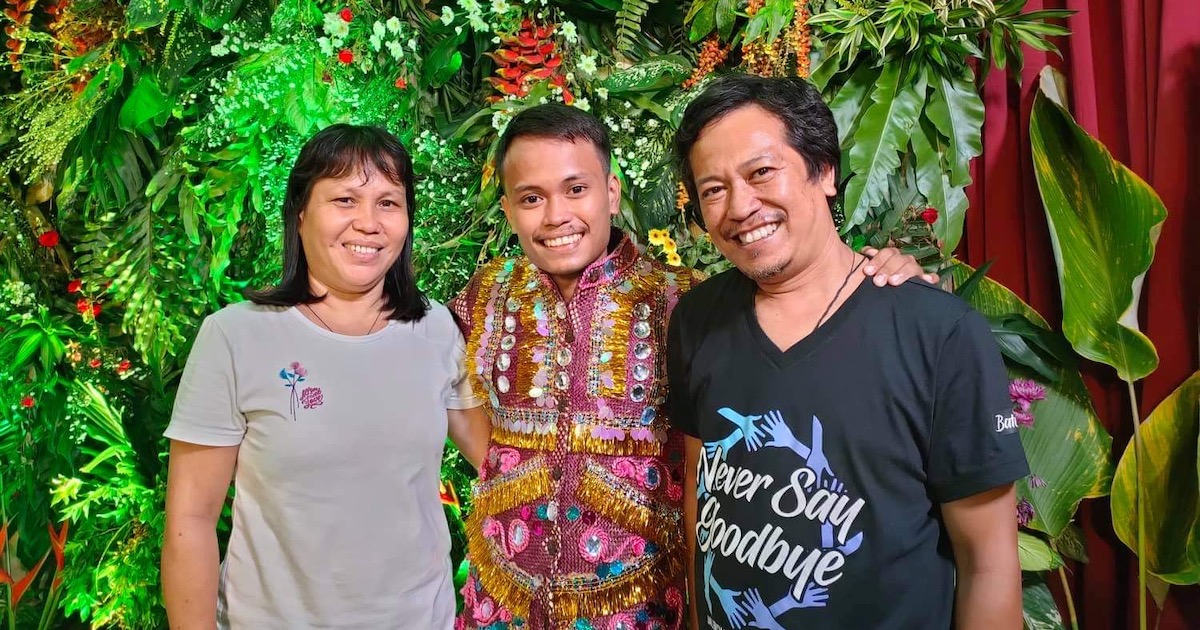 Mr. Mark Anthony S. Arcayan, a BS Mechanical Engineering Magna Cum Laude graduate, leads the 1,713 candidates for graduation of this year's Visayas State University Class of 2020.
He obtained the highest GPA of 1.343 across all VSU campuses making him the Class Valedictorian of the first virtual and system-wide Commencement Exercises to be aired on September 30, 2020 via the VSU official Youtube page.
Coming from a poor family in Merida, Leyte, Mark experienced constant struggles throughout his life. Being the third child of seven siblings, his parents had trouble providing for them. When his mother was ill for almost a year, he even experienced going to school with a packed lunch that only contained rice with no viand.
Mark also grew up in a rejective and overly critical environment where their local community constantly expressed their doubts if he and his siblings would ever finish schooling since his father was constantly out of work and his mother was prone to illnesses. Some even thought that Mark and his siblings would be adopted since his parents could not properly sustain them.
But despite all these hardships, Mark explained that the very thing that kept him going was his unceasing faith in God and his ability to adapt to adversities and other difficult situations.
"No matter where I end up, I'm always able to adapt. I would never surrender and I would always keep on fighting".
During Mark's senior year in high school, he was also the top of his class as valedictorian of Merida Vocational School. But his family's happiness for Mark's success was cut short because his father lost his job due to the super typhoon Yolanda (Haiyan). On top of that, his mother also caught an illness during this time. This obstacle put Mark's prospects in pursuing a college education in big jeopardy.
Her big sister eventually gave way and stopped her studies in an effort to allow Mark to pursue college. Fortunately, on the day of his birthday on April 2, Mark found out that he passed the DOST undergraduate scholarship program which will cover all expenses for college tuition including a regular monthly living allowance.
The DOST scholarship was Mark's ticket to VSU. But despite having a full scholarship grant, living away from his family especially that his mother was sick was once again a huge challenge for Mark, but nevertheless, he still adapted and even exceeded expectations.
"I had limited weekly allowances so I needed to strictly budget my expenses. I also maintained a strong study habit that I learned from the DOST Summer Orientation and Enrichment Program (SOEP). Every night or early in the morning, I would study my lessons, read books, and practice solving math problems. This has helped me maintain high grades", the class valedictorian explained.
Balance is crucial in achieving your academic goals
Mark shared that balancing your student responsibilities and social life is extremely important. Although he said that there is no exact formula, he emphasized that students should strive to balance their effort in studying as well as the time they spend on leisure.
"Everyone says that I study all the time, but the truth is that when I am sleepy or not feeling well, I do not force myself. We should not forget to enjoy our college life, as long as we don't overdo it. It's because of this balance that I was able to achieve my academic goals".
The virtue of consistency
Mark believes that the most important virtue that a college student should possess is consistency.
"In the case of mathematics, it is common for people to be afraid of it. But the best way to excel in this subject is to consistently practice. No matter how smart you are, if you stop practicing, you will forget the principles and formula needed to solve math problems. Even in my case, despite knowing all the basic foundations and concepts of math, if I don't practice, I will eventually forget some of them", he explained.
Mark will soon start his work as an instructor of VSU's Department of Mechanical Engineering, a job that he is very passionate about.
"It has always been my passion to teach students and to share my knowledge. I have a style of studying that I want to impart to struggling students. I don't think we should allow students to be left behind or to give them intense pressure when they are failing".
Mark was also one of the Filipino college scholars who qualified for the Short-Term Exchange Program at Tokyo University of Agriculture and Technology (TUAT) in Tokyo, Japan. He stayed there for six months as VSU's exchange student giving him an international training background in the field of mechanical engineering.
Joining Mr. Arcayan in VSU's virtual 67th Commencement Exercise on September 30, 2020 are 1,572 other baccalaureate degree graduates coming from the entire VSU system, along with 3 other Magna Cum Laude, 43 Cum Laude, and 2 with honors from the certificate courses.