#ProudViscan: VSU continues winning streak in CSC regional awards
Details

Written by Allen Glen C. Gil

Published: 28 December 2020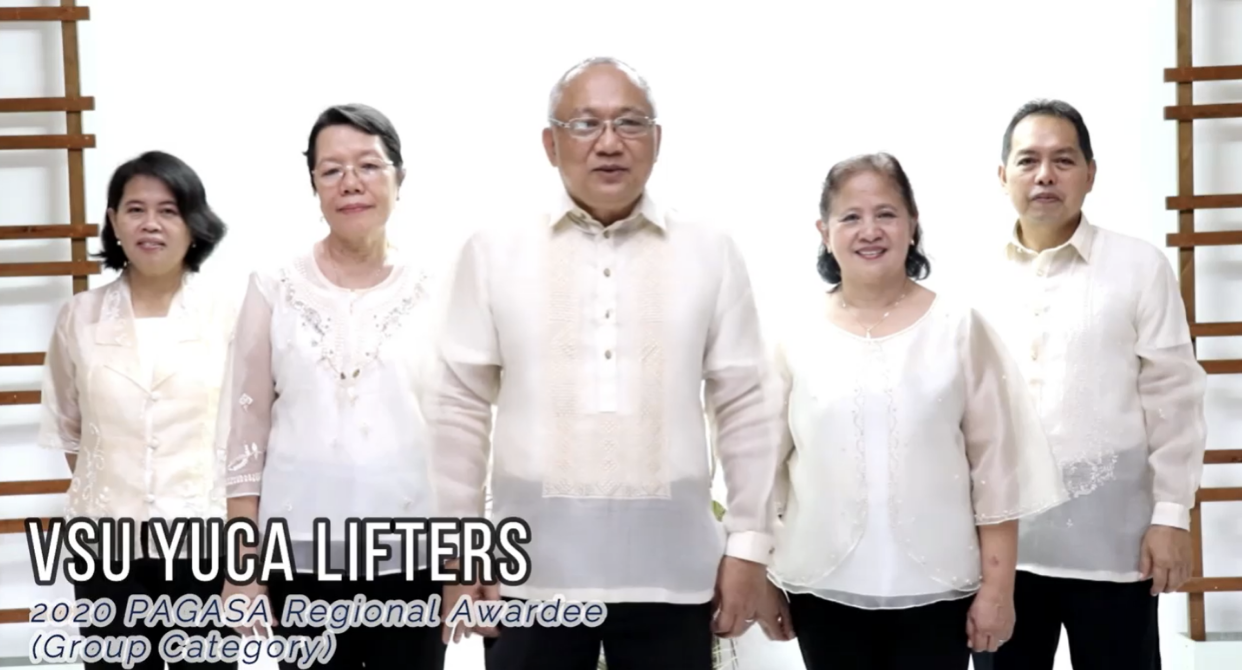 Visayas State University (VSU) faculty researchers and its human resource management director were recognized as regional winners for the Civil Service Commission (CSC) Awards 2020.
With this achievement, VSU has continued the winning streak in the CSC Honor Awards Program (HAP), held every year to acknowledge government officials and employees who display outstanding performance in their respective workplaces.
The VSU YUCA Lifters composed of Dr. Daniel Leslie S. Tan, Prof. Alan B. Loreto, Dr. Julie D. Tan, Ms. Cynthia Dolores V. Godoy, and Ms. Maria Elsa M. Umpad was selected as 2020 PAG-ASA Regional Awardee for the group category while Dr. Lourdes B. Cano, VSU Director for Human Resources Management was accorded the 2020 PAG-ASA Award for the individual category.
They were recognized in a virtual awarding ceremony held on November 27, 2020.
The VSU YUCA Lifters won the award for their meritorious work on the development and transfer of various cassava technologies. They accomplished this through establishing on-farm trials, demonstration farms and nurseries, and by implementing training on production and processing of cassava including the organizing of food festivals, exhibits, and expositions that will promote root crops as a viable staple food.
One of their most notable locally generated technologies is a climate resilience and vulnerability assessment map that targets and identifies suitable and high-yielding areas for planting cassava and other root crops. The group also introduced high yielding cassava varieties and provided training on proper cultural management practices to farming communities.
Meanwhile, Dr. Cano won the CSC PAG-ASA Regional Award under the individual category because of her outstanding performance in human resource management which resulted in VSU's commendation as a Bronze Awardee for the CSC's Program to Institutionalize Meritocracy and Excellence in Human Resource Management (PRIME-HRM).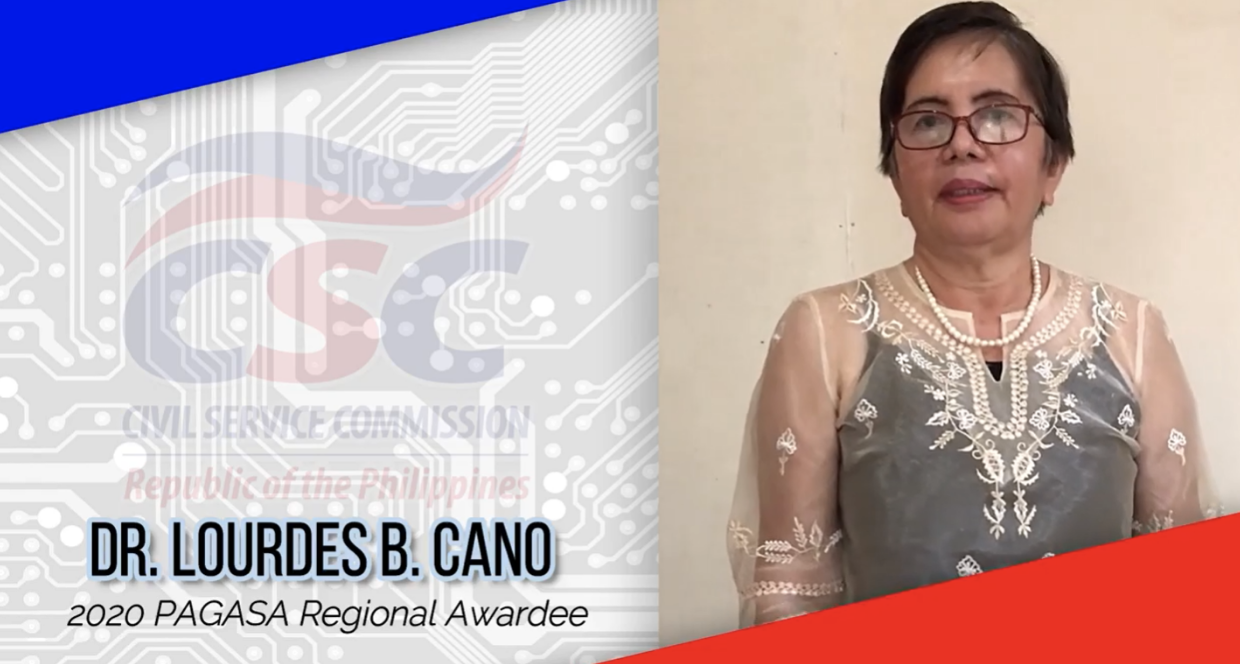 The VSU Director for Human Resource Management spearheaded the crafting of a unique human resource management framework that was emulated by other government agencies, and state universities and colleges in Eastern Visayas.
Dr. Cano also extended her expertise in human resource management to other institutions including Samar State University (SSU), Biliran Province State University (BiPSU), Cebu Normal University (CNU), Palompon Institute of Technology (PIT), Land Transportation Office (LTO) Region 8, Eastern Samar State University (ESSU), Sultan Kudarat State University (SKSU), University of Science and Technology of Southern Philippines (USTP), and Eastern Visayas State University (EVSU).
Because of her continued assistance to these mentioned agencies, six of them also yielded their own PRIME-HRM Bronze Awards in 2017.
Both the YUCA Lifters and Dr. Cano will vie for the national PAG-ASA Award which will be conferred in Malacañang by 2021. Last year, the team of researchers from VSU's National Coconut Research Center in the Visayas (NCRC-V) won the national PAG-ASA Award for the group category.
In 2018, another group of VSU researchers who advocated for forest conservation and protection also won the national PAG-ASA Award for the group category. If VSU YUCA Lifters win this national award for 2020, it will be the third straight year that VSU researchers will be getting this national commendation from Philippine President Rodrigo R. Duterte.