AAACU elects VSU president as its new second vice president in Korea meet
Details

Written by JFMBaldos

Published: 30 August 2013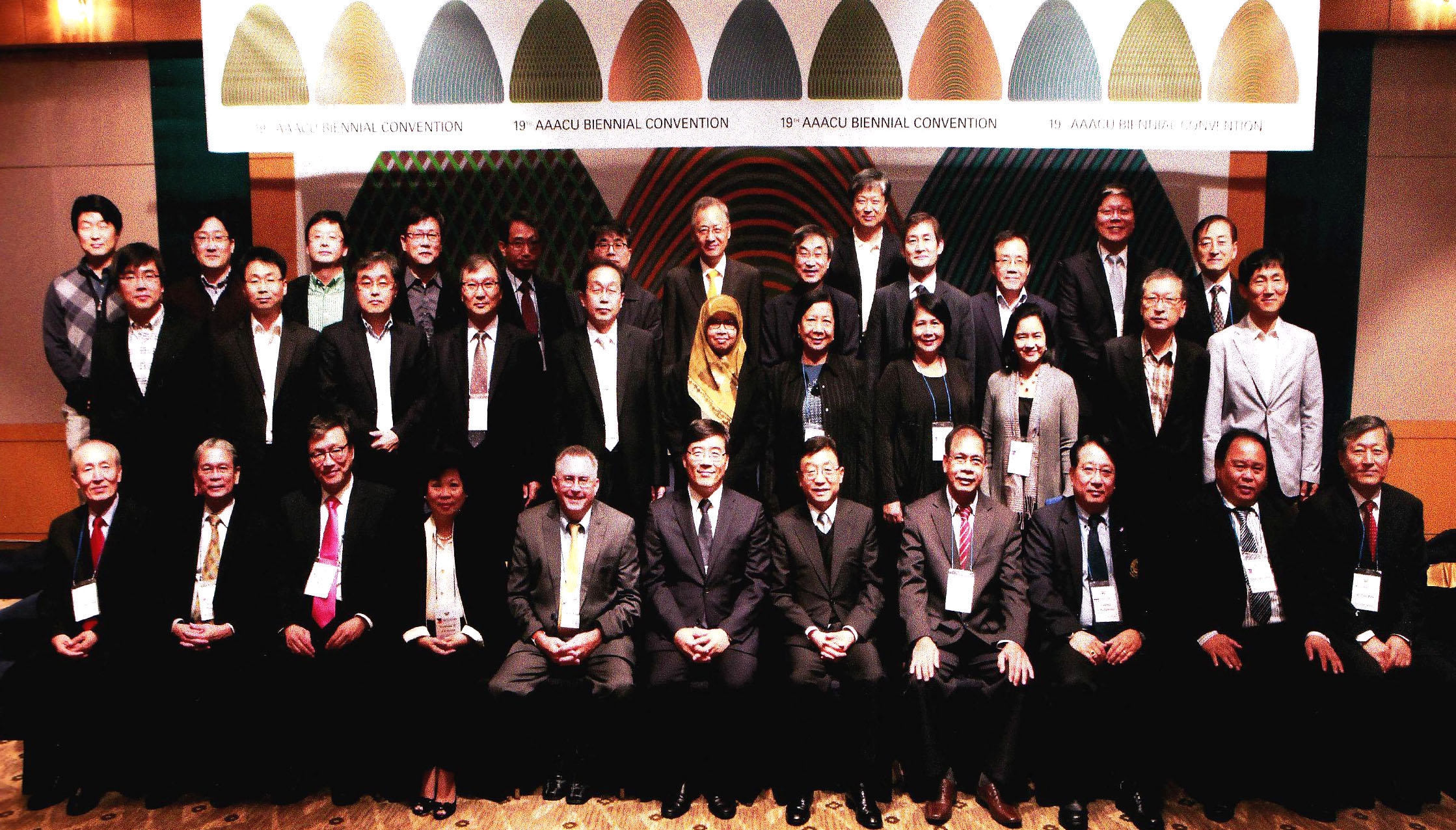 The Asian Association of Agricultural Colleges and Universities (AAACU) has elected Dr. Jose L. Bacusmo, VSU President and Board Member of AAACU, as its new second vice president during the 19th AAACU Biennial Convention held on October 10-13, 2012 at the Seoul National University of the Republic of Korea. With the latest development, the Visayas State University Main Campus will be the host institution of the 22nd AAACU Biennial Convention in 2018.
The international symposium, which Dr. Bacusmo recently attended, was focused on the theme "Shaping the Agriculture University for 2020 and Beyond: Challenges, Prospects, Directions." It was participated in by some member universities and institutions of AAACU, agricultural universities and institutions, and agricultural education policymakers and practitioners. The participants were engrossed with the different papers presented that addressed the four sub-themes, namely: Curricular Reforms and their Implications in Agriculture, Agriculture as an Enterprise, the Vision of Agriculture Research in the 21st Century, and the Vision of Agricultural University in the 21st Century.
AAACU acknowledged that agriculture education today is being challenged by changing times and growing dynamism of other career paths which attract more students and have caused the re-structuring of agriculture-related academic units worldwide. Thus, AAACU addressed these challenges by exploring other spaces for development especially in agriculture's growing roles in the food security, climate change, rural development and industry.
The international gathering served as a venue to discuss the current offerings and reforms in the agricultural curriculum, their strengths and weaknesses according to national and regional development frameworks; determine the implications of curricular reforms on agricultural enterprise and its job opportunities for graduates; discuss the vision of agriculture in the next century; and present a benchmark for a new agriculture curriculum in response to the vision of agriculture in 2020 and beyond.
Dr. Bacusmo presented a paper on future researches of VSU that spelled out, among others, research directions of VSU towards making root crops a widely acceptable alternative to rice as staple, climate proofing crop productions, development of health food products from coconuts and root crops.