New CHEDRO Director to push for greater partnership among HEIs in EV
Details

Written by John Paul C. Corton

Published: 23 February 2022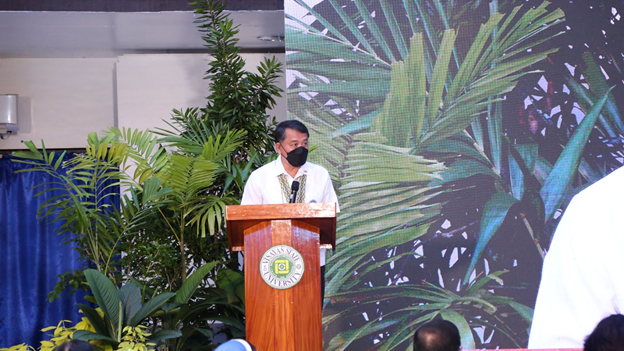 Dr. Maximo C. Aljibe, the newly appointed Director of the Commission on Higher Education Regional Office VIII (CHEDRO-8), gathered Presidents and representatives of all universities and colleges in Eastern Visayas last week for a full day of consultative dialogue to discuss new directions for higher education in the region.
This event was held at the VSU-RDE Hall on February 17, 2022. Over 70 participants composed of Presidents, Vice Presidents, Deans and Directors from all 85 public and private higher education institutions (HEIs) in Region 8 attended this consultative forum.
In his keynote speech, Director Aljibe proposes to promote greater strategic alliance among all universities and colleges in Eastern Visayas as a way of improving overall regional performance especially in terms of licensure examinations, and other performance metrics including global competitiveness.
The new CHEDRO-8 Director did not mince to emphasize how neighboring regions are far ahead from Eastern Visayas in terms of talent ranking and competitiveness in higher education.
To improve in the region's current state of education, Director Aljibe proposed a more deliberate review process that will look into the qualification of faculty members as a basis for issuances of certificate of compliance and other operational permits needed for different degree programs.

But the new CHEDRO-8 Director who hailed from Borongan City, Eastern Samar also assured the participants that his office will be more facilitative in proactively responding to the needs of the different universities and colleges to achieve their institutional goals.
"We are partners, we are here for a purpose. I am being assigned here in my home region for a purpose and that purpose is partnership and development. We will help and supply the necessary technical know-how and everything that our office can do," Dr. Aljibe said.
The new regional director continued to highlight how regional growth will only take place once institutions take into themselves an internal desire to develop and grow by producing better graduates.
"Kailangan po talaga ang partisipasyon ng lahat ng HEIs. Wala kami dito kapag hindi nila susuportahan ang lahat ng adhikain ng CHED. We do hope na because of the things that we will implement here in Region 8 na makapagbunga ng mga graduates na maipagmamalaki natin at hindi natin ikakahiya," he added.
Director Aljibe also highlighted how the pandemic revealed the weaknesses of all higher education institutions and that this experience should also provide valuable inputs for greater resiliency and future-proofing of universities and colleges in the region.
VSU as a model university in Eastern Visayas
The new CHEDRO-8 Director also acknowledged the very potential of the Visayas State University as a big brother institution to all universities and colleges in Region 8 that will take the lead in future staking projects and will hopefully co-facilitate program improvement through adherence to the basic standards prescribed by the commission.

"Certainly and definitely, VSU can do a lot of things and can contribute in how to make things better here in our region. I know that VSU can have positive and beneficial impacts for other institutions so that we can realize the aspirations of CHED," Dr. Aljibe explained.
In response, VSU President Edgardo E. Tulin recognized the contributions of CHEDRO-8 in the continued growth and development of the university for the past years.
"CHEDRO-8 has been an active partner of VSU for many years. I'm sure that this is also the case with the other universities and colleges here in our region. I'm personally excited for the new directions that we will sail on together, especially that the new regional director has been assigned to bring in brand new perspectives in his very own region," Dr. Tulin expressed.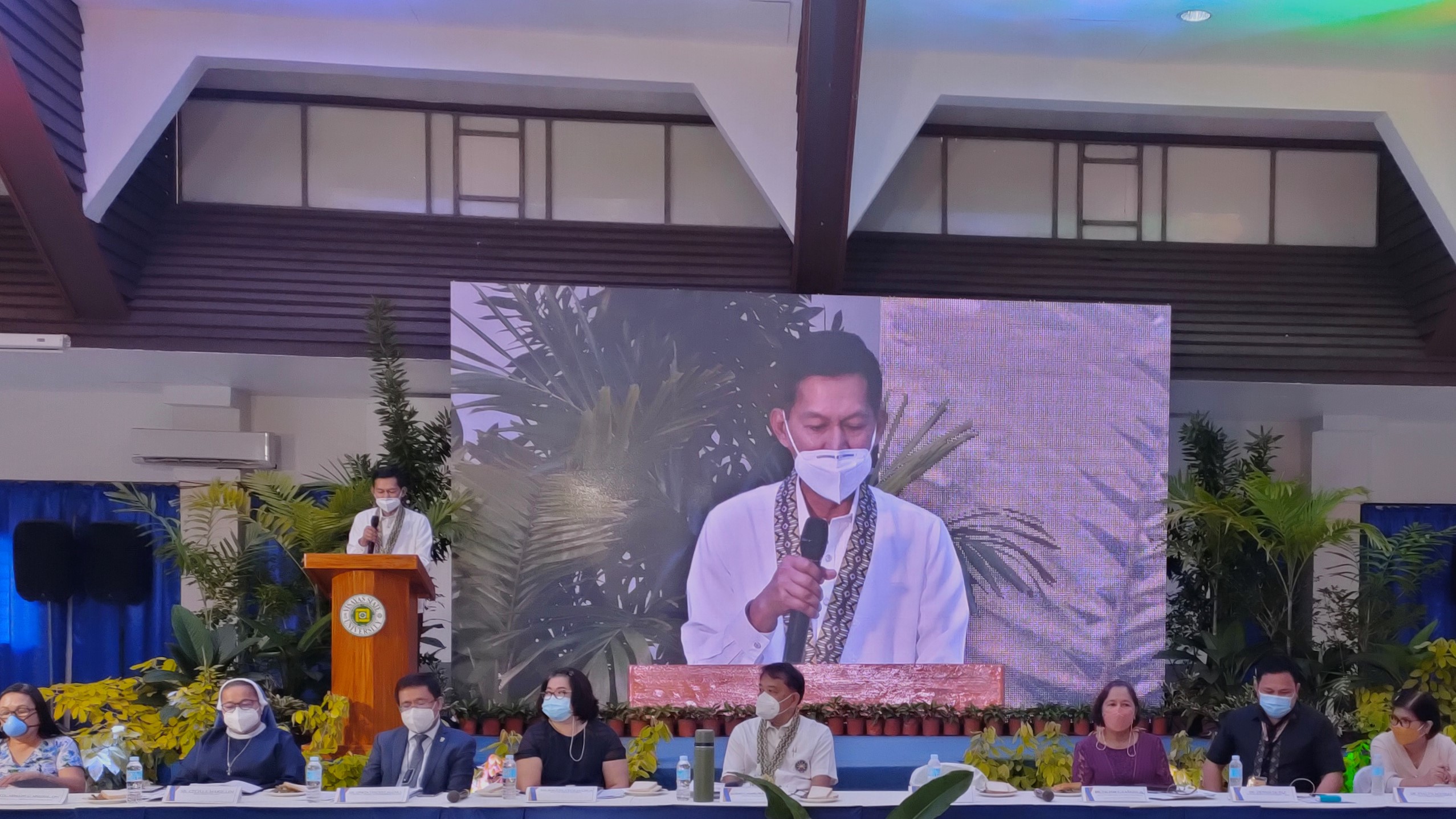 Before his assignment to his home region, Dr. Aljibe served two regions including SOCCSKSARGEN and Central Visayas. He was credited for setting the guidelines for the implementation of limited face-to-face classes for medical courses in Cebu and Dumaguete City.
VSU is the only Level IV state university in the region with most of its degree programs accorded with a Certificate of Program Compliance (COPC) by CHED. The university has been known nationally because of research productivity that catapulted it to international prominence.