Food for the Hungry taps PhilRootcrops for livelihood program in Samar
Details

Written by Ulderico B. Alviola and Mikaela M. Gongora

Published: 02 June 2022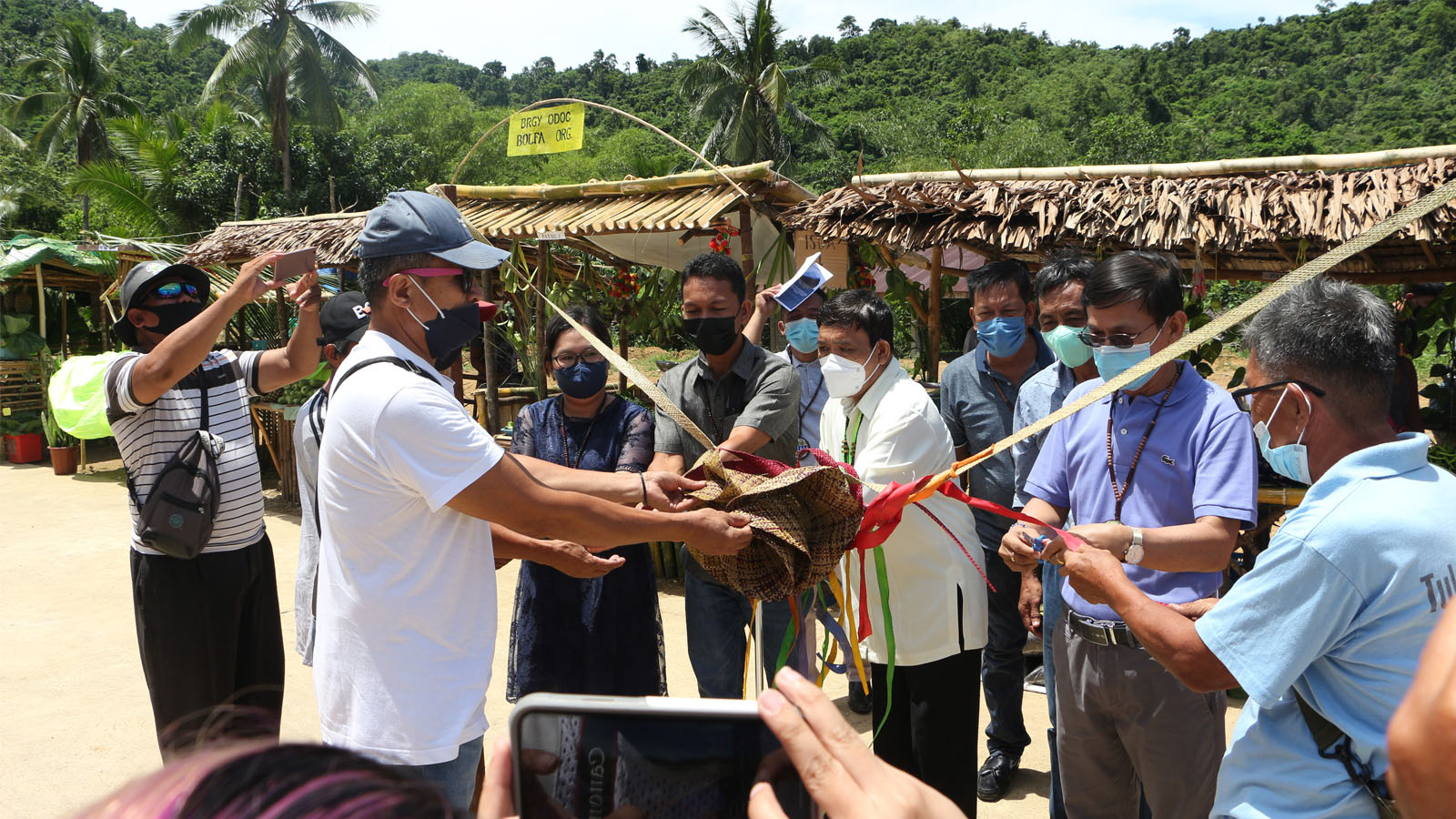 PhilRootcrops Assistant Director Marlon M. Tambis is joined by representatives of Food for the Hungry Philippines and some local officials for the launching of the Farmers and Fisherfolk's Center in Marabut, Samar.
The Philippine Root Crops Research and Training Center (PhilRootcrops) continues to roll out more community livelihood projects as part of revitalizing local agriculture during the pandemic.
With shared commitment, PhilRootcrops finds a new partner with a Christian humanitarian organization called Food for the Hungry Philippines (FHP) in establishing a Farmers and Fisherfolk's Center in Marabut, Samar which was officially launched on May 25, 2022.
This newly inaugurated community facility will soon become a processing hub for root crop based food products that were generated by the PhilRootcrops.
While this facility was only opened during the pandemic, initial conceptualization was made few years after Western Samar was devastated by Super Typhoon Haiyan (Yolanda), which claimed thousands of lives particularly in the Eastern Visayas region.
During that time, it was the FHP that commissioned PhilRootcrops for a thorough value chain assessment in typhoon-hit communities in Samar to identify commodities that are more resilient to natural calamities. In this analysis it was found out that while vegetable and coconut production are still viable agricultural ventures in the area, root crops were found to be more resilient and calamity-proof as compared to other commodities.
Only that there is a need to complement local root crop cultivation with the establishment of a processing center that will allow community people to develop food by-products that can be marketed and sold to different parts of the country.
Now with the realization of the newly installed Farmers and Fishefolk's Center, it is expected that the new facility will in turn provide sustainable livelihood opportunities in typhoon prone communities and uplift the local economic condition of the people in that area.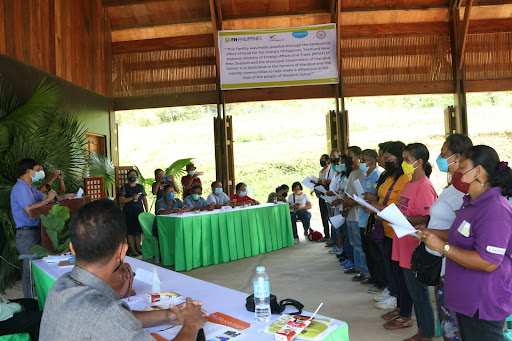 Newly elected officers of the Farmers and Fisherfolk's Center take their oath as co-managers and steward of the root crops processing facility. They are from the towns of Marabut and Basay who are beneficiaries of the FHP project.
The farmers and fisherfolks, being the chosen recipients of the program, are expected to process and manufacture various sweetpotato and cassava-based food products with technical assistance from PhilRootcrops and with funding support from FHP.
In March this year during the 45th anniversary of PhilRootcrops, community people from Samar were brought to VSU for an orientation demo on root crop processing.
This is a vital first step towards local economic self-sufficiency and resilience of some vulnerable communities in Western Samar by unlocking more doors for livelihood opportunities that are accessible for both farmers and fisherfolk in the said area.
PhilRootcrops, being one of the partners of FHP, will continue to extend necessary technical support specifically in the production and processing of sweetpotato and cassava-based high-value food products not just in Samar but in key areas in the Philippines.
PhilRootcrops Assistant Director Prof. Marlon M. Tambis assures the project partners that the Visayas State University (VSU) will continue supporting this livelihood program in Marabut, Samar through another community development project funded by the Philippine Council for Agriculture, Aquatic and Natural Resources Research and Development (PCAARRD).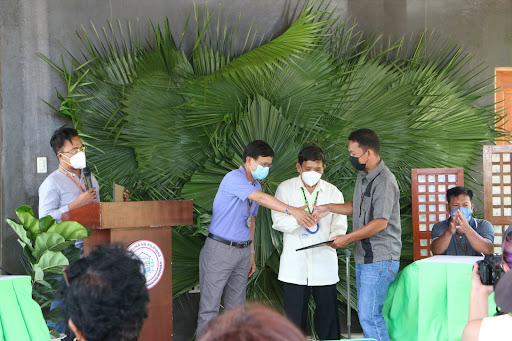 PhilRootcrops Assistant Director Tambis receives a certificate of appreciation from FHP Project Head Rodrigo Luego and Marabut, Samar Mayor Percival A. Ortillo as recognition of the center's help in the establishment of a new root crops processing facility.
This new project aims to develop the whole value chain involved in the root crops production system to mainstream sweetpotato and cassava products not just in the region but also in the entire country.
Being the central national agency mandated to conduct research and development on roots and tubers, PhilRootcrops commits to lead in the massive promotion of this underappreciated but highly valuable commodity to empower community people in the countryside.