VSU is now a regular member of Southeast Asia's University Consortium
Details

Written by Marianne C. Bayron

Published: 20 November 2023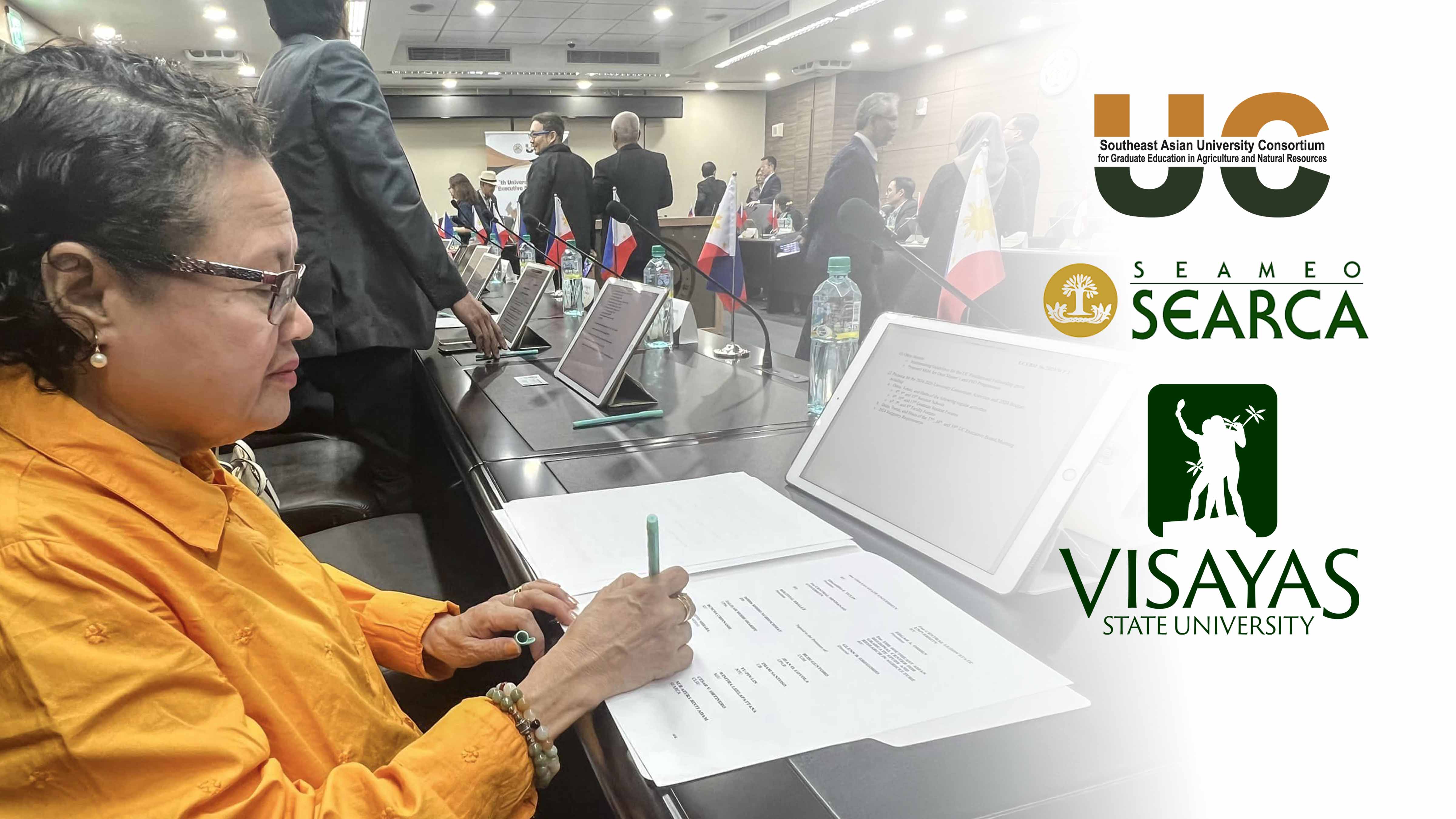 Three years after VSU was granted the affiliate membership, the Southeast Asian University Consortium for Graduate Education in Agriculture and Natural Resources, or the University Consortium (UC), accorded VSU as one of its regular members.
The UC Executive Board unanimously approved the inclusion of three member institutions namely Central Luzon State University (CLSU), VSU, and Maejo University in Thailand under its regular membership, following the satisfactory ratings these institutions got during the evaluation of their three-year period as affiliate members of the consortium.
The voting happened on October 30, 2023, at the National Taiwan University in Taipei, Taiwan, during the 36th UC Executive Board Meeting attended by the officers and coordinators coming from the different UC member institutions.
VSU's UC Coordinator Dr. Ana Marquiza M. Quilicot, the Director of the International Affairs Office, together with the UC Executive Officer Dr. Anabella B. Tulin, Dean of the Graduate School joined the said meeting.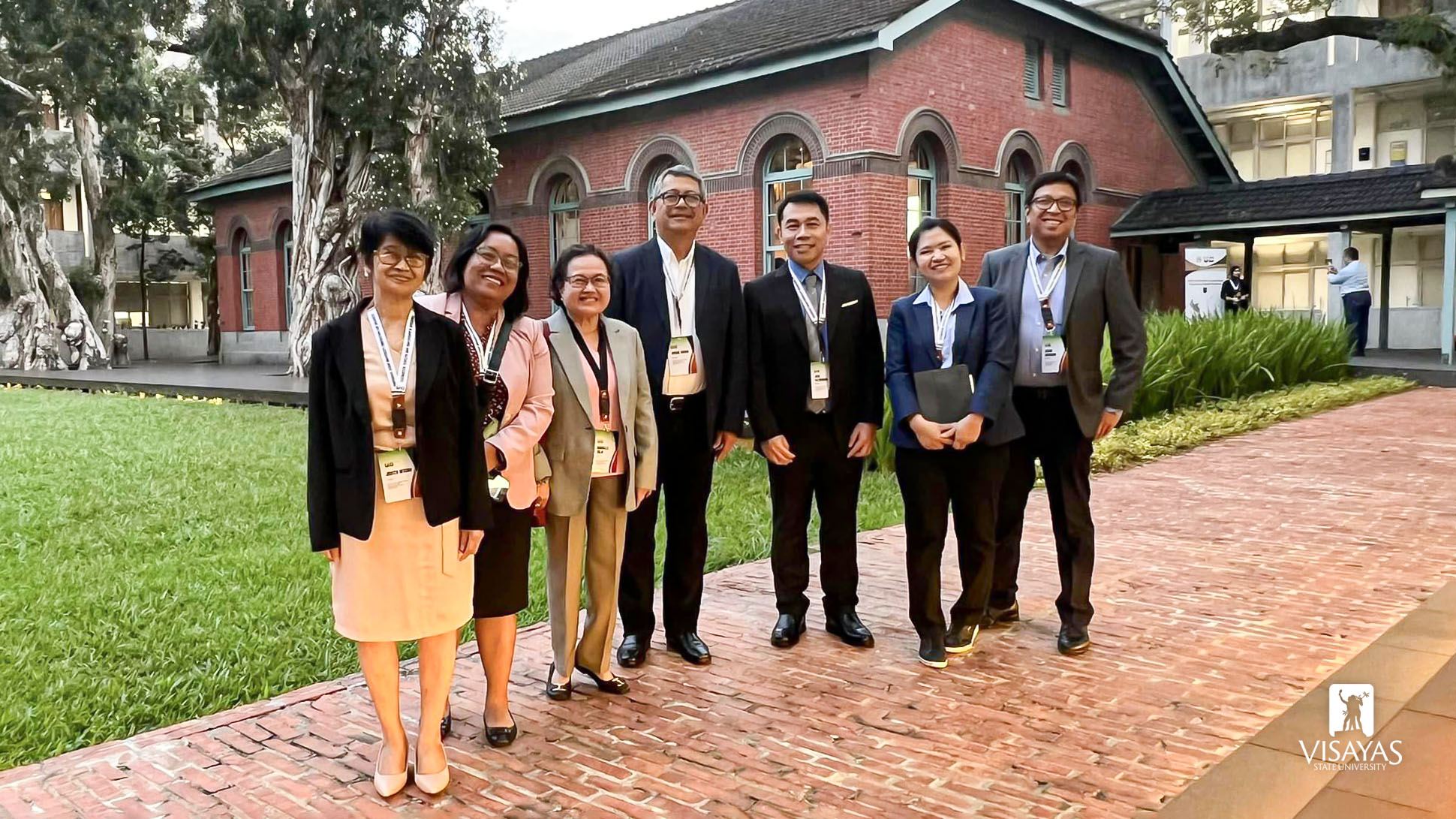 There are three membership categories under UC and these are the regular members, associate members, and affiliate members. The regular members are the "leading universities within Southeast Asia which are recognized in their own right, have established graduate degree programs in agriculture and natural resources, and genuinely interested in and capable of providing academic and financial support for the success of UC."
VSU started as an affiliate member in 2020. Because of this opportunity, VSU was able to send faculty members and even graduate students to join different events organized by the consortium. Last May 2023, four graduate students were sent to Thailand for the two-day 8th UC Graduate Forum where they each presented their different research papers.
With this new status, VSU will be able to enjoy more grants to support its students and faculty in their studies or research and join different annual activities of the consortium such as Summer School, Graduate Forum, Faculty Forum, and the Executive Board Meeting to help foster linkages with other universities and share academic and research expertise to solve global problems relating to agriculture and natural resources.
Only recently, VSU hosted the 5th Faculty Forum and strengthened the partnership with the Southeast Asian Regional Center for Graduate Studies and Research in Agriculture (SEARCA), the organization that initiated the creation of UC, in formulating the five-year road map in agricultural education.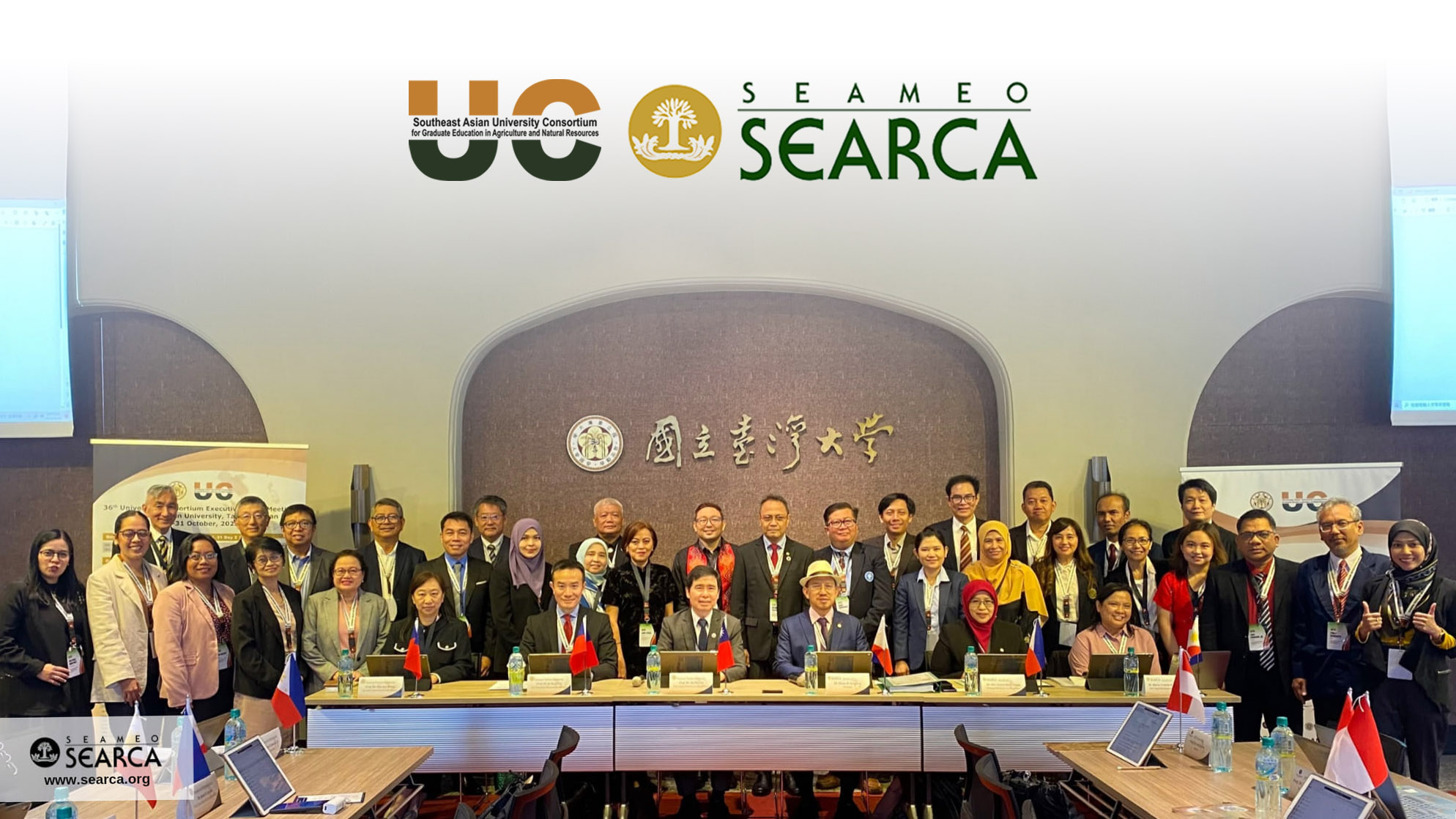 Photo lifted from SEARCA's website.
The consortium now has a total of 9 regular members, with three member institutions coming from the Philippines (CLSU, University of the Philippines Los Baños, and VSU), another three from Indonesia (Institut Pertanian Bogor, Universitas Gadjah Mada, and Universitas Brawijay), two from Thailand (Kasetsart University and Maejo University), and one from Malaysia (Universiti Putra Malaysia).
Meanwhile, Central Mindanao State University is on its way to becoming a regular member in the next two years with a satisfactory rating on its first year as an affiliate member of UC.