VSU-Villaba conducts seminar on teenage pregnancy and HIV
Details

Written by Kier Lambert B. Demain

Published: 09 April 2015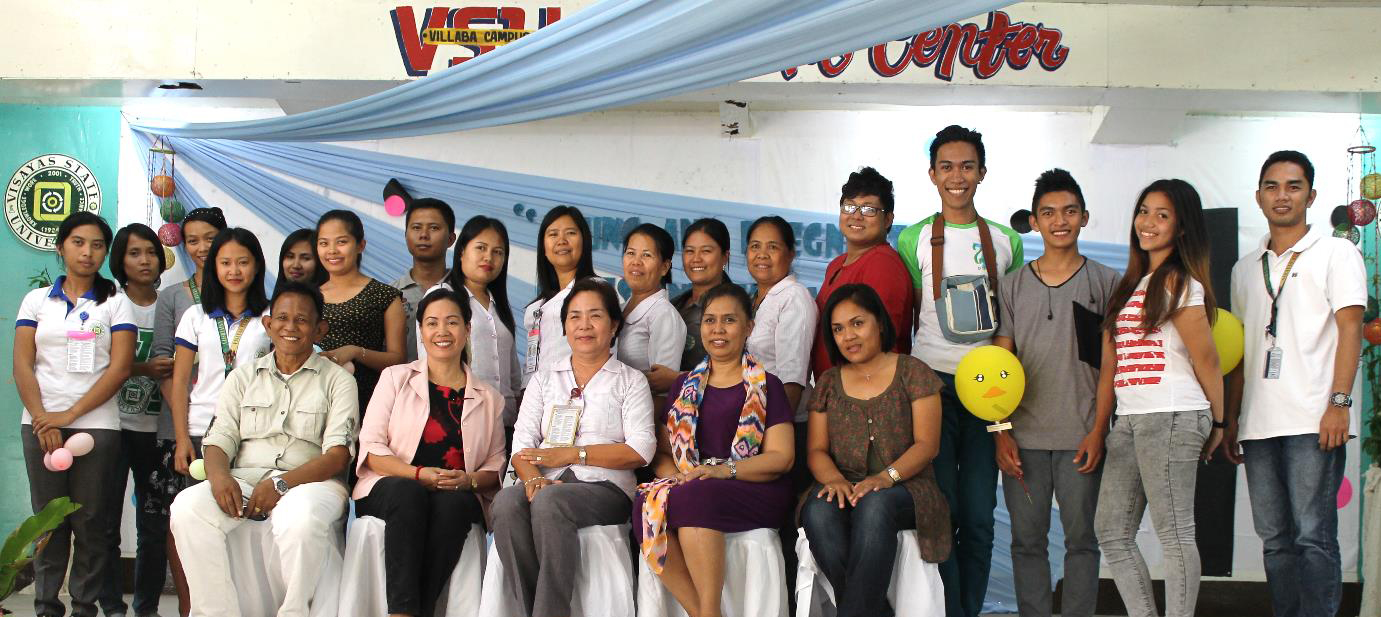 In celebration of the National Women's Month, the Visayas State University – Villaba Campus organized on March 5, 2015 an awareness campaign for students, faculty and staff entitled "Young and Pregnant: Facts and Fallacies," a seminar on teenage pregnancy and HIV. The seminar was facilitated by Dr. Gloria R. Pelayo, Head of Academic Services and GAD Coordinator; Mr. Vicente A. Cordero, Guidance Counselor; and Ms. Jolly Conversion D. Marquez, School Nurse.
Ms. Marwen A. Castañeda, Guidance Coordinator, and Dr. Josephine O. Zafico, Medical Officer III, both from VSU Main Campus, were invited as speakers of the said activity. Ms. Castañeda discussed the Psycho-sexual Knowledge and Misconceptions, Socio-emotional Truth and Implications on Pre-marital Sex where she also explained the Stages of Child Development toward Sexuality and Adolescence, Girl-Boy Relationships, The Reasons of Teenage Pregnancy, and Proper Child Parenting. During the discussion, Ms. Castañeda said that "young students who are planning to be involved in sexual activity must bear in their minds that they should be responsible, be ready to leave their parents, and look for a job to raise their own family."
Likewise, Dr. Zafico discussed and explained the medical risk and realities about Human Immunodeficiency Virus (HIV) and Acquired Immunodeficiency Syndrome (AIDS) where she emphasized that the Philippines has the largest number of HIV case in Asia. HIV is a virus that causes AIDS which is commonly transmitted during sexual intercourse with the infected person.
"People infected with HIV can weaken the immune system of one's body that leads into several diseases and it takes eight years before the symptoms appear and the worst is that there is still no cure for HIV. Regular check-up should be done," Dr. Zafico stressed.
The resource speakers also encouraged the students to use their full energy to accomplish their goals, choose the right path of life and not be involved in sexual activity which leads, in some cases, into HIV and teenage pregnancy, since "It's hard to raise a child when you're a child." Kier Lambert B. Demain/VSU-Villaba.