Positive outlook, confidence in oneself are key to success—VSU top grad 2016
Details

Written by Kim Roca

Published: 13 April 2016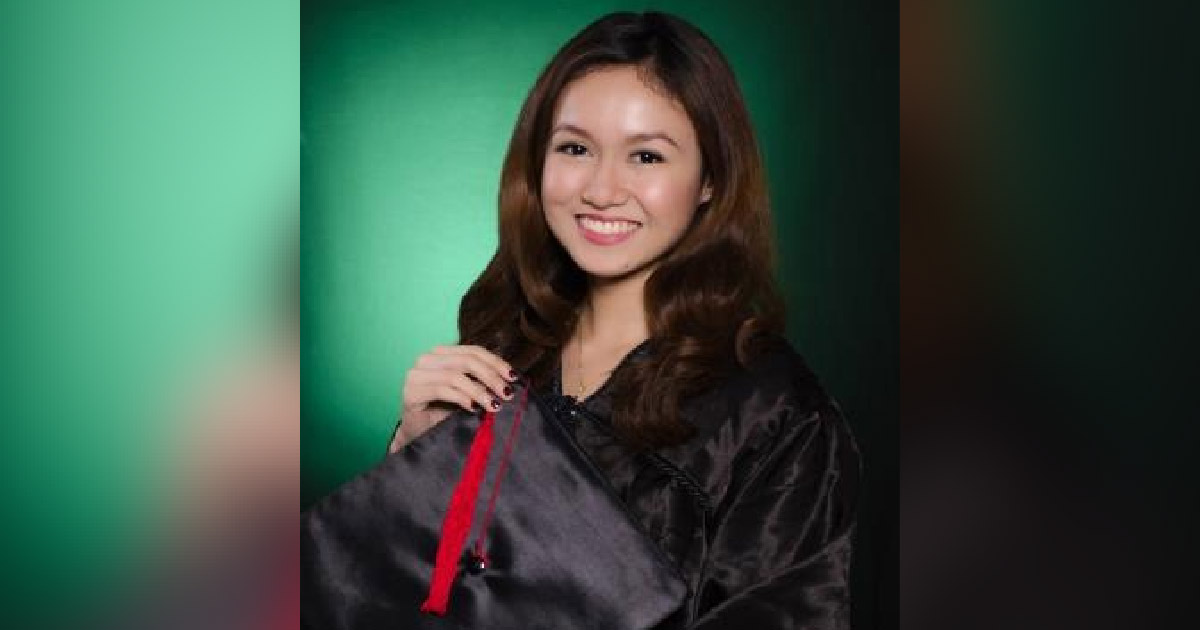 "I really wanted to be able to make VSU proud, make my parents proud and even make the Philippines proud if I can." says Ea Kristine Clarisse B. Tulin, a BS in Chemistry student, who will march as Class 2016 Valedictorian, today, April 13, after garnering a GPA of 1.207.
In an interview, Ea confessed that hardwork, perseverance and positive attitude have brought her to where she is today.
"You have to study real hard. There will be so many times that you might be discouraged and if you stop you'll be complacent and you'll be mediocre and you won't be able to make it to the top. You should see the bigger picture and see through the finish line," said Ea.
For Tulin, time-management and rest are very important to every student. "Every night, I plan out the things that I will do throughout the next day. If I'm tired, I take a rest. I sleep. Whenever I have free time I either sleep, study, eat or watch movie," quipped Ea.
She acknowledged that her family has always been her inspiration in life who has been very supportive in her endeavors. "My family really inspired me a lot. They always pushed me to be the best version of myself. They are a very strong support system who help me stand up again every time I fail or despair." she said.
"I've seen my family and my friends excel. They are the people that I look up to and influenced my life. They serve as role models for me. I really aspire also to do as well as them if not better," said Ea admitting that her family has motivated her to do better.
Ea believes that having a positive outlook in life, strong faith in God, and confidence in her capabilities are her best qualities as a person.
"I have this trust and confidence in myself which is very important. I believe that there is time for everything, so you have to be patient and be persistent. You have to give your very best in everything that you do and eventually you get the fruit of your labor," advised Ea.
On being an exchange student in Tokyo University of Agriculture and Technology, she admitted that the whole experience has widened her perspective and helped her decide on how she should go about her future plans after graduation. Ea said she looks forward to taking a review for the board exams and her masters degree studies in Japan or Europe. In fact, she has already sent her application to a university in Japan.
Ea has a little advice for the young adults still struggling with their studies.
"Have faith and confidence in your capabilities. Learn to appreciate yourself because at the end of the day, your grades don't fully measure who you really are as person and as a student. You really have to trust your capabilities, work hard and pray." Tulin advised.
The 20 year-old lass is the daughter of VSU President and University Professor Dr. Edgardo E. Tulin, and University Professor Dr. Anabella B. Tulin. She will be marching together with other 13 magna cum laude and 67 cum laude honorees.