VP to Nursing grads: You are special to VSU
Details

Written by VSU Web Team

Published: 14 April 2016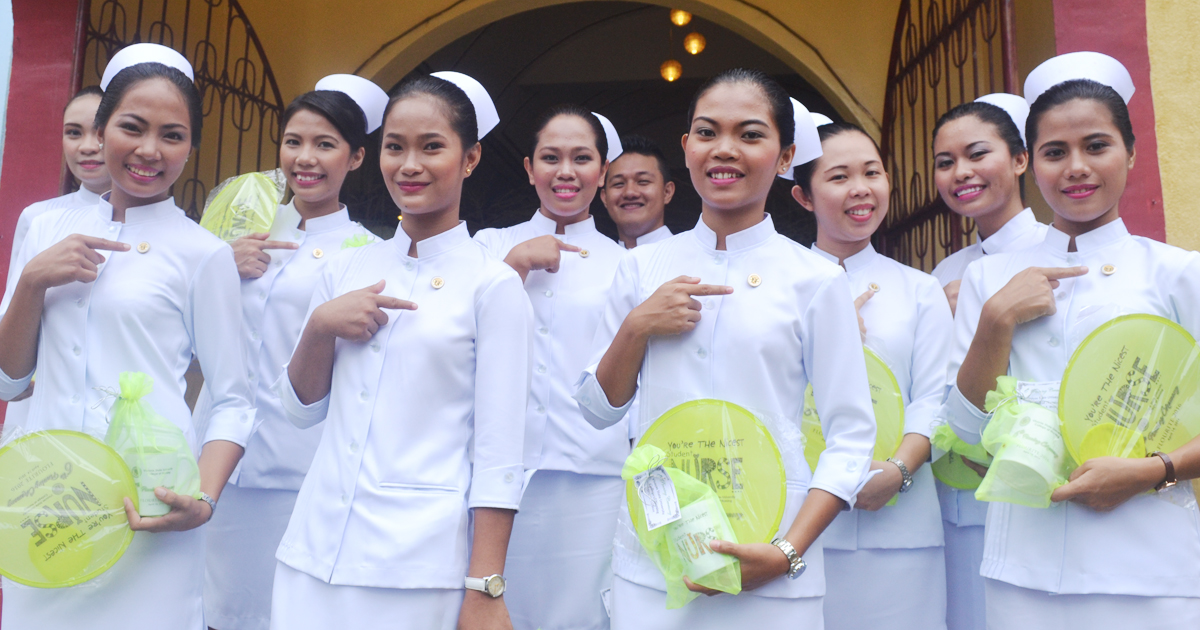 Vice President for Instruction Dr. Beatriz Belonias regarded the ten BS Nursing graduates of 2016 as special students to the university, during the 6th Pinning Ceremony at the Holy Spirit Parish, April 14.
"You must be the most compassionate [and] kindhearted students in the university," said Dr. Belonias adding that by being future health caretakers, they are trained to be such.
Dr. Belonias shared how the College of Nursing started at VSU and how it had grown to be one of the excellent colleges in the university. After all, the college's clinical instructors (CI) are all masters degree holders, Dr. Belonias said.
VSU President Dr. Edgardo E. Tulin said he pins his faith to this year's graduates.
"I hope that when you look back from the future, you will be reminded of what you have become today: a Filipino Nurse and a graduate of the Visayas State University," said Dr. Tulin in his written message.
The Pinning Ceremony has been a tradition in Nursing Schools starting in 1916 in the US and England. CI Michelle Tolibas said that the ritual is a symbolic welcome to the nursing profession. The pin or badge is a symbol of honor, trust, caring, and service, Tolibas said.
Meanwhile, Janet Alexis de los Santos, dean of the College of Nursing, recognized two students for their exemplary performance.
Reza B. Talaboc from St. Bernard, Southern Leyte, was given the Margaret Jean Watson Award for demonstrating a "holistic caring attitude…in her delivery of an effective and therapeutic nursing care." The award is named after a nurse theorist and professor best known for her theory of human caring.
Talaboc also received the Best in Community Nursing Practice Award for her "exceptional performance in the practice of related learning experience (RLE) bound by concepts and theories in community organizing participatory action research (CPAR)."
On the other hand, Maria Regina F. Dela Cerna from Kananga, Leyte received a Certificate of Recognition for displaying her "leadership and service to the nursing students community…as president of the College of Nursing-Supreme Student Council" in 2015-2016.
The pinning ceremony commenced with a Thanksgiving Mass and ended with a Nurses Prayer led by Dr. Ana Sumpta Perez, a CI, and a Florence Nightingale Pledge led by Dean de los Santos. The pledge is recited as a tradition in the practice of nursing education as a token of esteem for the founder of modern nursing.