VSU scientific society helps young researchers publish
Details

Written by ELTBestil

Published: 07 June 2016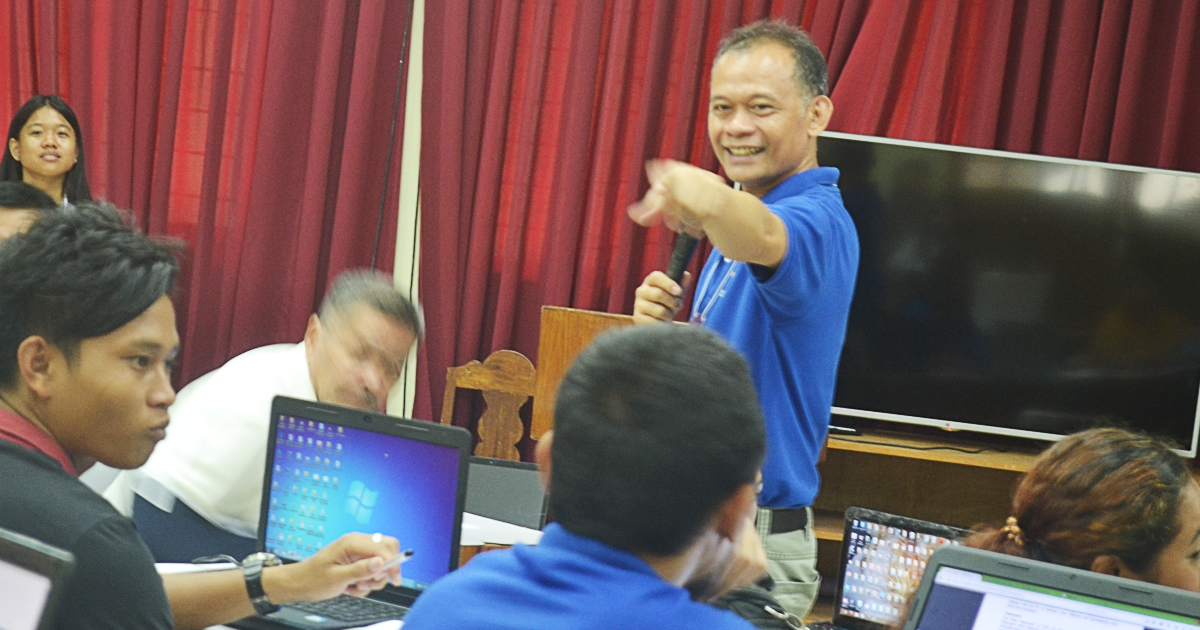 The Phi Delta Science Society (PDSS) of VSU conducted a writeshop to help junior researchers publish in refereed journals, June 6-9, at the Multimedia Development Center.
Some 19 participants, who worked under the support of the Australian Center for International Agricultural Research (ACIAR), came from the University of the Philippines Los Baños, Bohol Islands State University, Northwestern Samar State University, Misamis Oriental State College of Agriculture and Technology, and VSU.
Dr. Edgardo Tulin, VSU President, welcomed the participants and inspired them to have determination in publishing their research findings.
"Don't be discouraged of the peers' comments. It only means your article is interesting enough [to warrant a more profound evaluation]," said Dr. Tulin.
One of the most published and most cited researchers at VSU, Dr. Victor Asio, implied that publishing peer-reviewed journals is a tall order for the Philippines. Dr. Asio is an editor of the journal Annals of Tropical Research, an international scientific journal published by VSU. He is also a reviewer of Elsevier, Springer, and Wiley.
Quoting a study published in Elsevier, Dr. Asio showed how Philippines fared among Southeast Asian countries in the amount of research output measured in terms of the quantity of journal articles published.
"Scientific publication is a universal yardstick of research excellence, and is strongly correlated to a nation's progress," said Dr. Asio. Based on the study, Singapore has the highest research output among SEA countries.
In 2011, Philippines produced 8% research output, the study showed. Dr. Asio said this meager output is ironic for an English-speaking country like the Philippines.
The facilitators in the writeshop were Dr. Rotacio Gravoso, PDSS President, biology and botany expert Dr. Beatriz Belonias, agriculture expert Dr. Rommel Armecin, economics expert Dr. Moises Neil Seriño, food technology expert Dr. Julie Tan, forestry experts Dr. Renezita Come and Dr. Marlito Bande, development communication expert Dr. Edith G. Cagasan, and plant pathology expert Dr. Luz Borines.