4 HRTM students turn over lost wallet; few lessons for students
Details

Written by ELTBestil

Published: 03 June 2016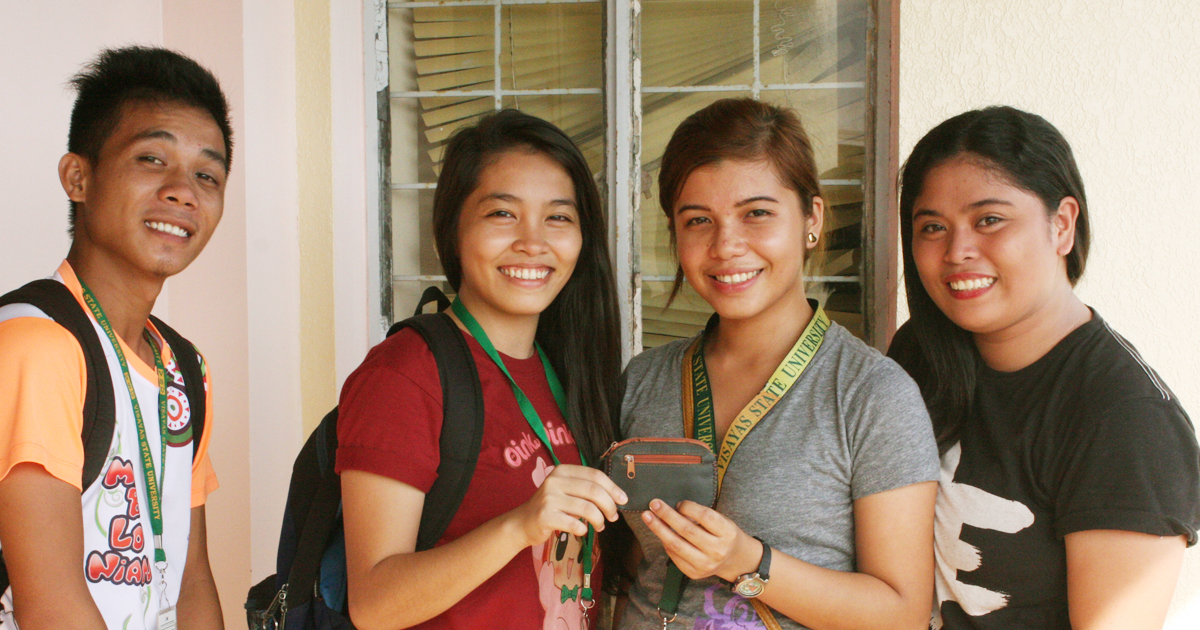 After finding a lost purse around the Registrar's office area in the Administration Building, four junior HRTM students turned over the valuable item for the Office of the President's care and asked for help to find its owner.
The wallet contained money which looked like it was intended to pay for school fees.
"We didnt keep the money because as HRTM students, we were taught to practice honesty especially when we serve hotels or restaurants in the future," said Shehan Daño in Cebuano.
Pleased, Dr. Edgardo E. Tulin, VSU President, wanted to give recognition to the students and asked them to at least have their pictures taken. They refused humbly and laughed shyly at the sudden huge attention.
Their photos went viral over the VSU facebook page and many students celebrated the honesty displayed by the four students. Some students also shared the same experience in previous enrollment periods.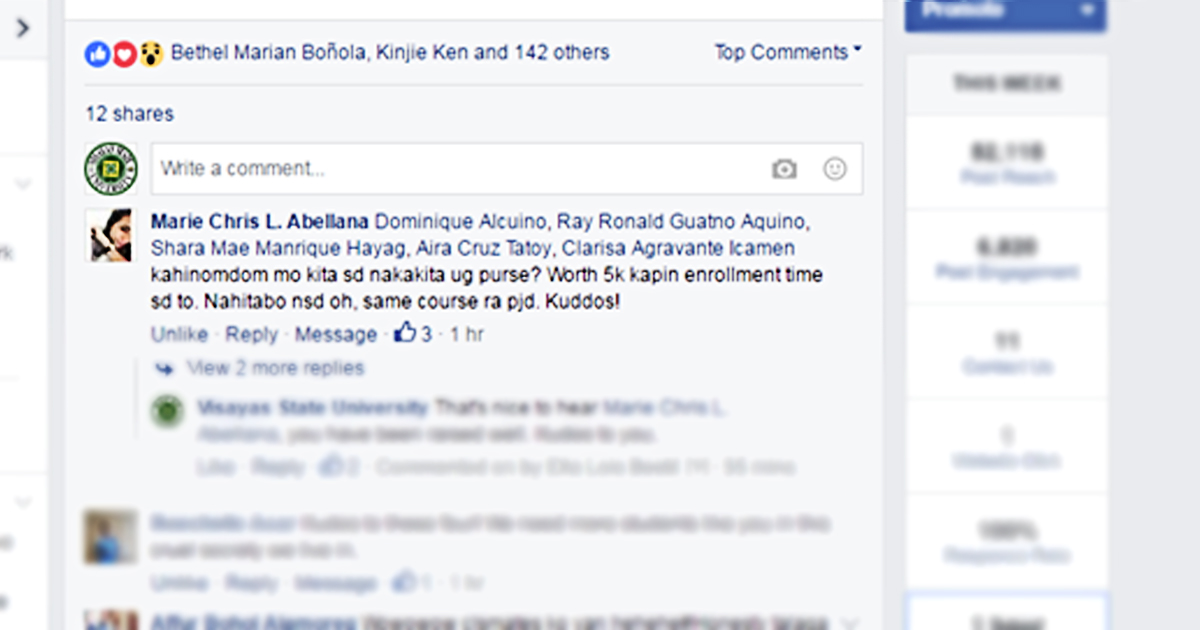 But there appears an obvious pressing concern: carelessness among students. During enrollment, many students seemed to be unmindful of their valuables.
Lessons for the uninitiated
Guidance Counsellor Mary Ann Cobico of the VSU University Student Services Office (USSO) offered some advice to students.
"It's better to bring a bag where you can secure your valuables in," said Cobico after sharing her observation that most students usually just keep their wallets or purses in their bare hands. Cobico said that when the enrollment process gets busy, it becomes easy for them to forget their valuables.
It is also important to have a mental note of the valuables they brought and where they kept them, Cobico advised.
For lost and found valuables, students may turn them over to the USSO or the Office of the President so that announcements will be facilitated, Cobico said.