Former Energy Secretary is #VSUAnniv Convocation Speaker
Details

Written by ELTBestil

Published: 10 August 2017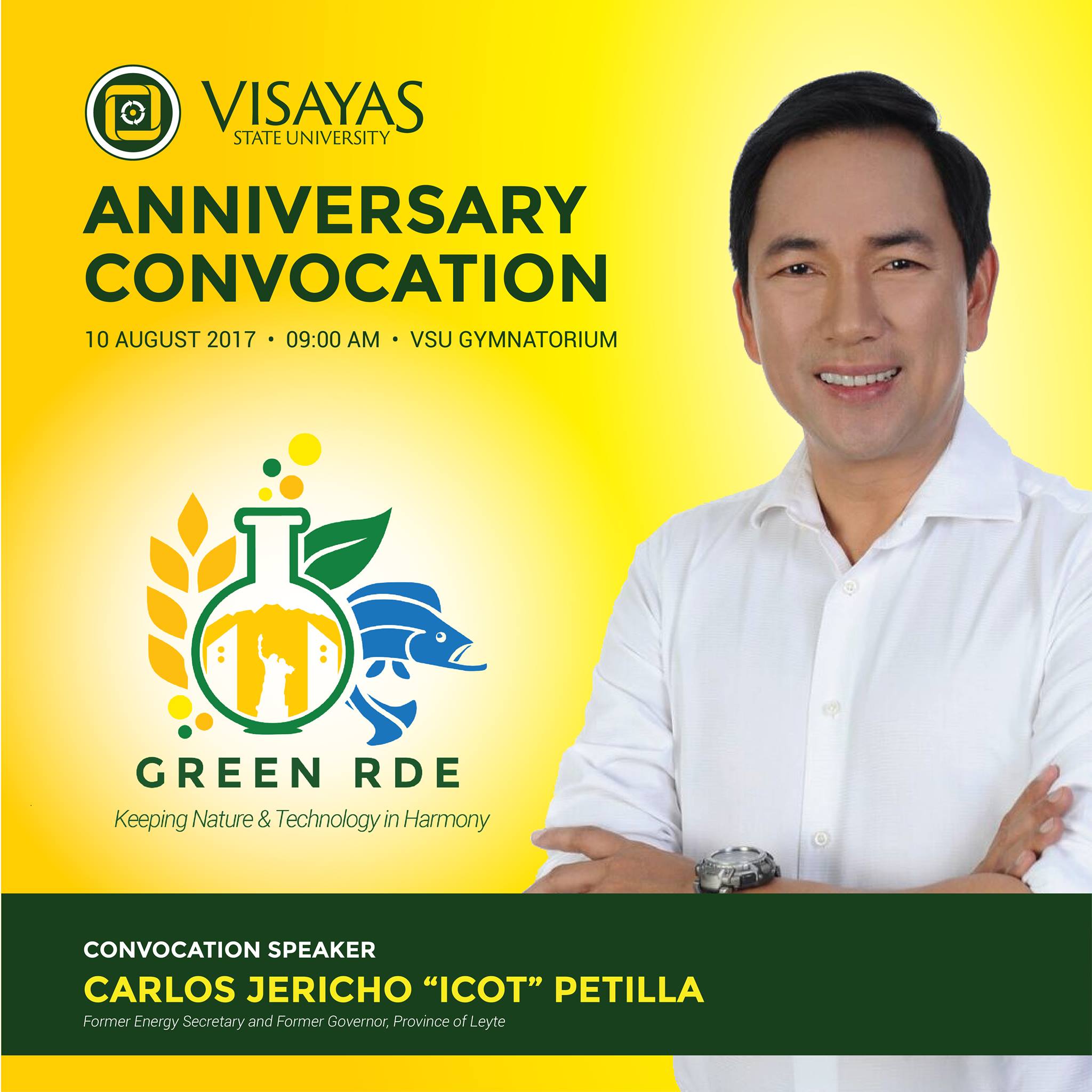 Carlos Jericho Petilla, former secretary of the Department of Energy and governor of Leyte, is this year's VSU Anniversary Convocation Speaker. He will deliver his speech at the VSU Gymnatorium, Aug. 10.
During his stint at DOE, he pushed for the implementation of the Feed-in Tariff rule, the Must Dispatch Rule, and the Reserve Market, and pioneered the Solar PV Program in a bid to promote the renewable energy investment. This earned him the appellation, "Father of Renewable Energy," among industry insiders in the country.
He trail-blazed the development of the Regional Energy Plan for areas with unique energy supply and power requirements such as in Mindanao and Palawan.
He was instrumental in the restoration of power after a high-magnitude earthquake shook Bohol and the super typhoon Haiyan ravaged Eastern Visayas in 2013.
When he was Governor of Leyte for three terms, he was able to encourage investors to locate in Leyte through a real property tax holiday, which made the province one of the Most Business-Friendly Provinces for three consecutive years.
His initiative to promote public health, dubbed as HELP or Hospital Enhancement for Leyte's Progress (HELP), gained recognition and earned him various awards including the Seal of Good Housekeeping, the Gawad Pamana ng Lahi, Hall of Fame Award, and the Presidential Award for Outstanding Leadership in Providing Quality Health Service.
A Bachelor of Science graduate in Management Engineering from Ateneo de Manila University, he founded and managed private companies involved in data conversion technologies and services.