#VSUAnniv: Tech, envt'l protection must strike a balance—ex-Energy Secretary
Details

Written by ELTBestil

Published: 10 August 2017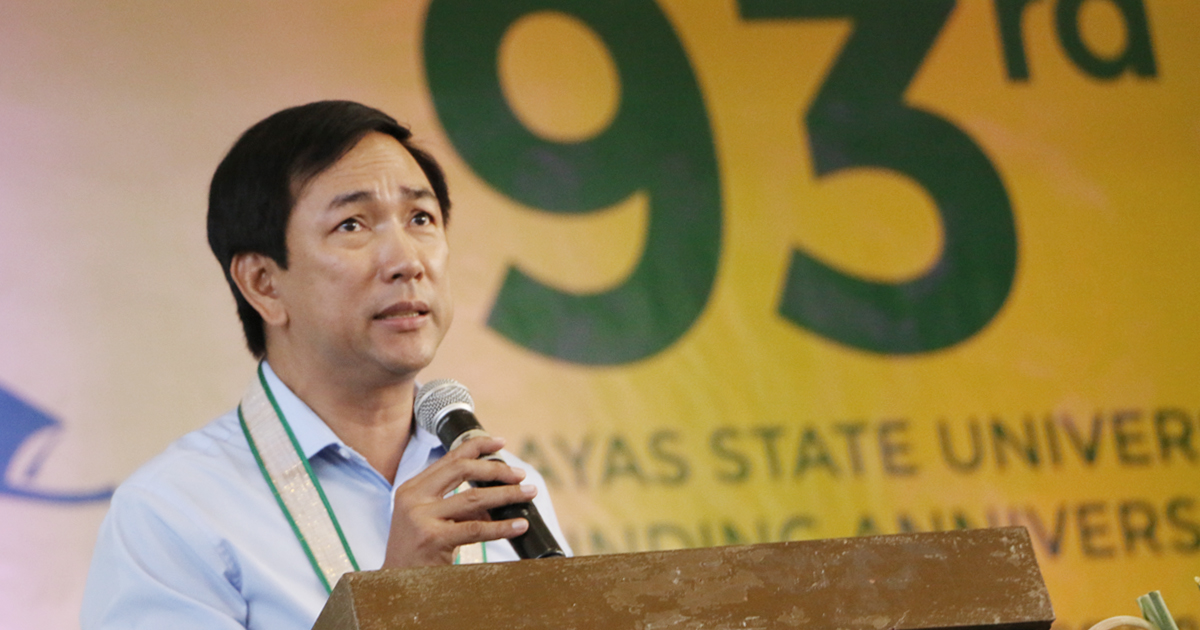 Technological advancement and protecting nature should strike a balance, said former Secretary of the Department of Energy (DOE) Carlos Jericho Petilla, during the VSU Anniversary Convocation, Aug 10, at the VSU Gymnatorium.
In his speech as convocation speaker, Petilla stressed out that while modern technologies are necessary in agriculture and the food industry, for instance, it is also equally important to consider its effects on health and the environment.
Recalling his experiences gathered in other Asian countries when the Philippines was experiencing a power crisis, Petilla recounted how other countries that were undergoing power crisis had pushed for reduced energy consumption rather than building more power plants that can compromise the environment.
In the face of the ASEAN integration, the former Leyte Governor said the country stands in the crossfire of highly-efficient industrial development and health and environmental protection. In a bid to compete in the world market arena, the country must develop technologies that can reduce cost of power necessary for mechanization, lower labor costs, and thus, decrease commodity prices.
In other Asian countries, Petilla recounted, poultry, for one, are sold doubly lower than the products from the Philippines. This is due to agricultural inputs such as artificial hormones which allow chickens to lay eggs, and antibiotics in the diet which hasten poultry maturity.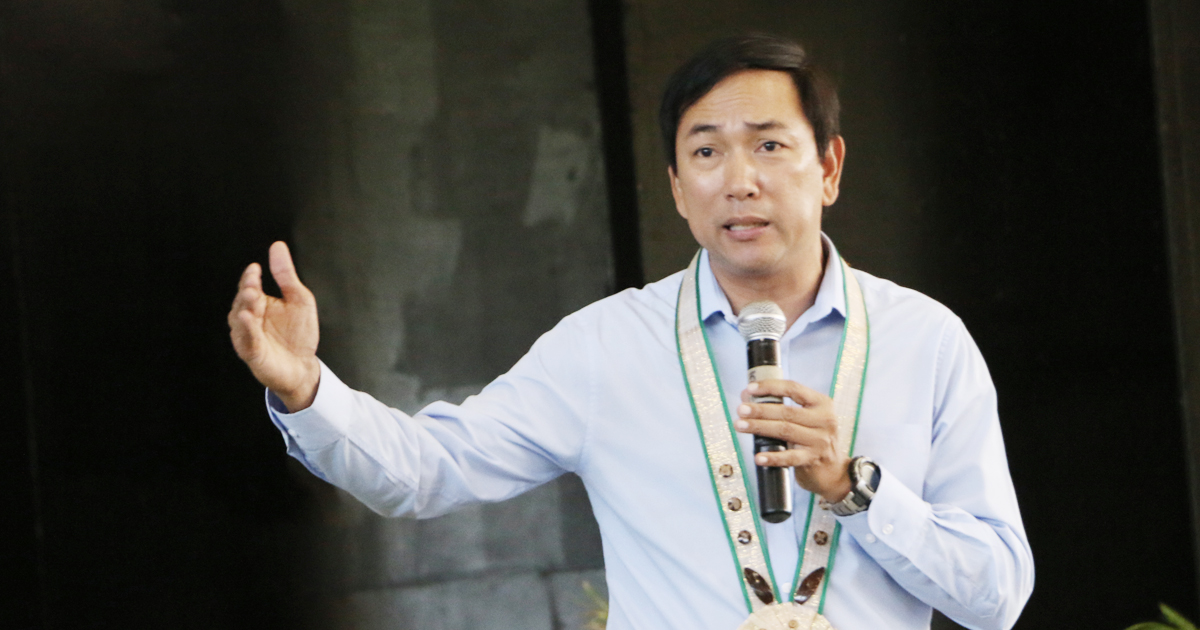 "Is our health worth risking just to increase production," asked Petilla rhetorically to the VSU faculty, staff, and students who attended the Convocation.
Technology and globalization, Petilla said, cannot be tackled separately. He said, technology is important for the country's globalization, and education and academic intervention are vital in developing technologies that can also promote a high well-being.
VSU's 93rd Anniversary celebration is centered on Green RDE: Keeping technology and nature in harmony.