VSU tourism majors win best concept paper in int'l tilt
Details

Written by Kim Kenneth Roca

Published: 15 March 2018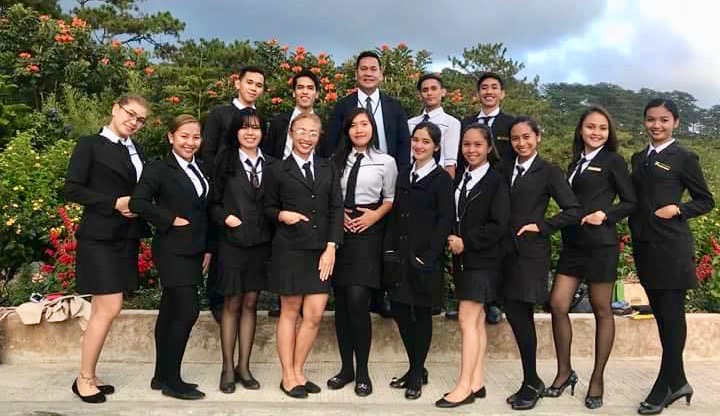 The entry of VSU tourism majors was hailed as the best concept paper during the 4th International Tourism & Hospitality Students' Convention held at Baguio City on February 8.
The concept paper entitled 'Off the Beaten Track: The Case of Rainforestation Sites in the Philippines" looks into the potential of less familiar and rarely visited sites such as rainforests as a new tourist attraction in the country. The paper ultimately envisions to putting these "off-beaten" places on the Philippine tourism map.
The team headed by Prof. Randy G. Omega of the Department of Consumer and Hospitality Management (DCHM), drafted the concept as inspired by VSU's eco-tourism plan which includes visiting rainforestation farming sites currently managed by the College of Forestry and Environmental Science (CFES).
As rainforestation was first created and established at VSU, Prof. Omega told that they wanted to promote and develop these sites into the new "in" for travelers which could be beneficial for the country's rural tourism initiatives.
"If I'm not mistaken, there are 900 to 1,000 rainforestation sites around the country. If these sites would become tourist destinations, these would really help farmers and local government units in handling these sites for additional income sources," said Prof. Omega.
Rainforestation farming is a technology developed by VSU in partnership with the German Agency for Technical Cooperation in the early 1990s. This project aims to use native tree species in rehabilitating degraded landscapes and restore key ecosystem services and functions, while providing forest-dependent communities with an alternative source of income.
The team also looked into activities such as educational tours, bird watching and tree planting that the tourists may engage in upon their visit and some other strategies that may help boost this new type of tourism.
The tourism majors' adviser shared that it was an unexpected win for the team.
"There were a lot of big schools who participated in the event. Even international tourism schools. We [really] weren't expecting to win since it was an on-the-spot competition during the convention," he added.
The undergraduate Hotel, Restaurant, and Tourism Management (HRTM) students from VSU, who participated in the event, said that they were grateful for the feat, as they brought recognition to the university by winning in the international convention.
The annual convention was flocked by more than 800 tourism students and faculty members from different local and international tourism and hospitality schools in the country. The event was held prior to the 7th National League of Tourism Students Skill Olympics set on February 9.

(With reports from SHS Interns Roxanne Dadula & Maria Gladys Abenoja)